NEW BLOG
HERE
!



I have completely enjoyed my little break so far, hanging out with my kiddos and doing all of these holiday-like things with them each day (in spite of being sick). It has been so nice to get offline and off the computer and out of packing tape to play board games, watch movies, look at Christmas lights, snuggle, laugh, bake sweets, and soak up every thing I missed while I was caught up in the holiday photography whirlwind.
Pinkle Toes Photography will continue to be closed until January 9th (well, still got some sessions and still have
workshops
coming up), but please be patient as e-mails,
facebook
messages, and phone calls will likely not be returned until after the 9th.
Clients...I will be sending you the details of the 2011 Pinkle's Pic of the Year contest. Changing things up this year to make it more exciting and the prize is even bigger! Be on the lookout in your e-mail next week and if you don't get something by the 1st, let me know!!!!
I will try to catch up on the blog sometime next year (ha!) to share all of the incredible holiday family sessions and beautiful cards from this year. I have so enjoyed getting all of your cards in the mail!!! Gosh, there are a lot of beautiful happy families out there and that make my heart happy. Meanwhile, if you didn't get a copy yet, here's a peek at our holiday card this year: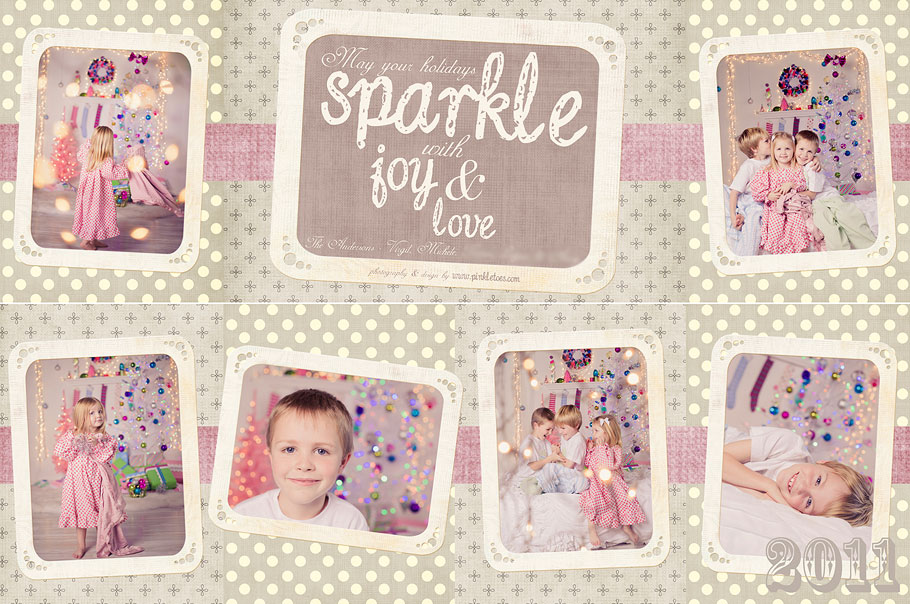 I hope you ALL have a WONDERFUL holiday season and are spending lots and lots of time with the ones you love, enjoying old traditions and creating new memories.
Much love,
Michele