NEW BLOG
HERE
!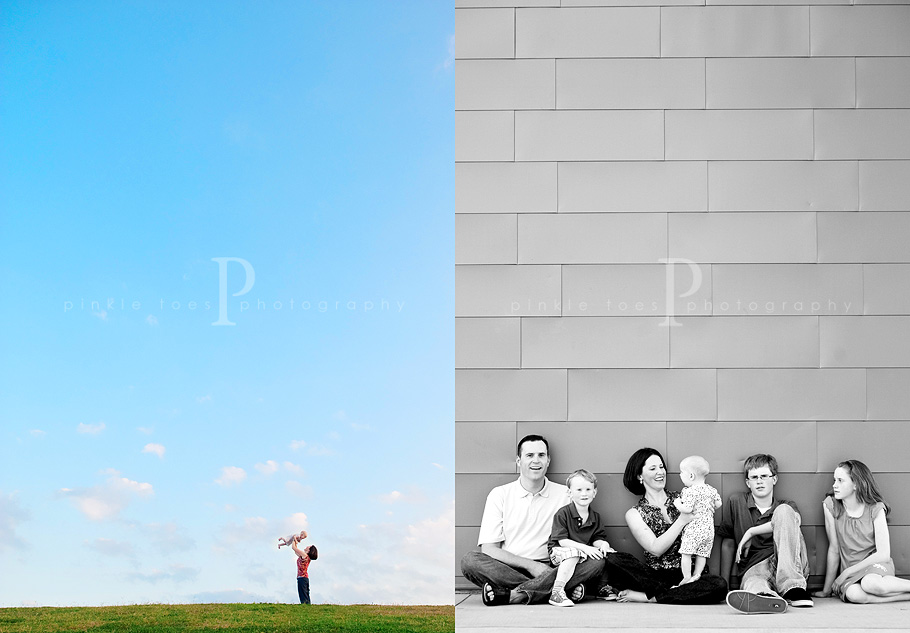 Tonight was so surreal. See that little guy sitting on dad's lap? Yeah,
this was him two years ago
. And now he has a new brother that could possibly be his twin. And then to see how the older two kids (I use "kids" for lack of a better term, I promise, G) have grown into handsome/beautiful young adults. I just kept having to rub my eyes and pinch myself. In mom's words when I asked her to describe her vision for the session: "...document where we are. son taller than his mom, but not dad. daughter getting so pretty and surviving as the lone girl. j being crazy. baby being snuggly." Is this for real? Is this what I'm going to be staring at in a few years myself (son taller than his mom???). Wow. I'm so not ready for that. But they are. And they take everything in with such grace and love. They set a pretty darned good example--well, minus the little run-in with a rogue stroller and a sidewalk. Yeah, other than that...pretty amazing.