NEW BLOG
HERE
!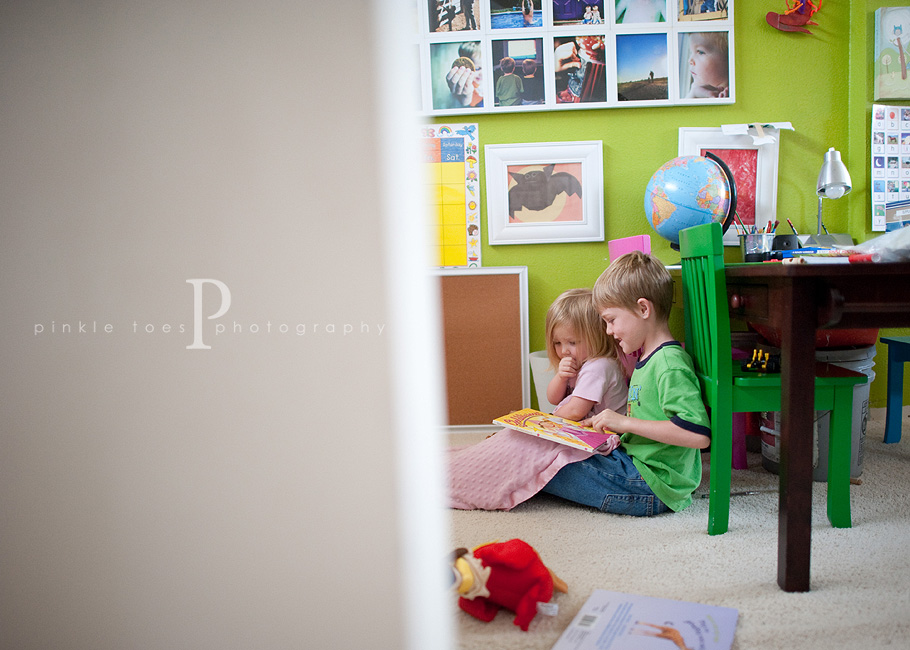 I woke up to sweet giggles this morning and sneaked upstairs to find this scene. It was all I could do to hold it together. Reading to her. Just because. They've always had their special time in the mornings...I can't believe
this
was almost exactly 2 years ago. They are so lucky to have each other.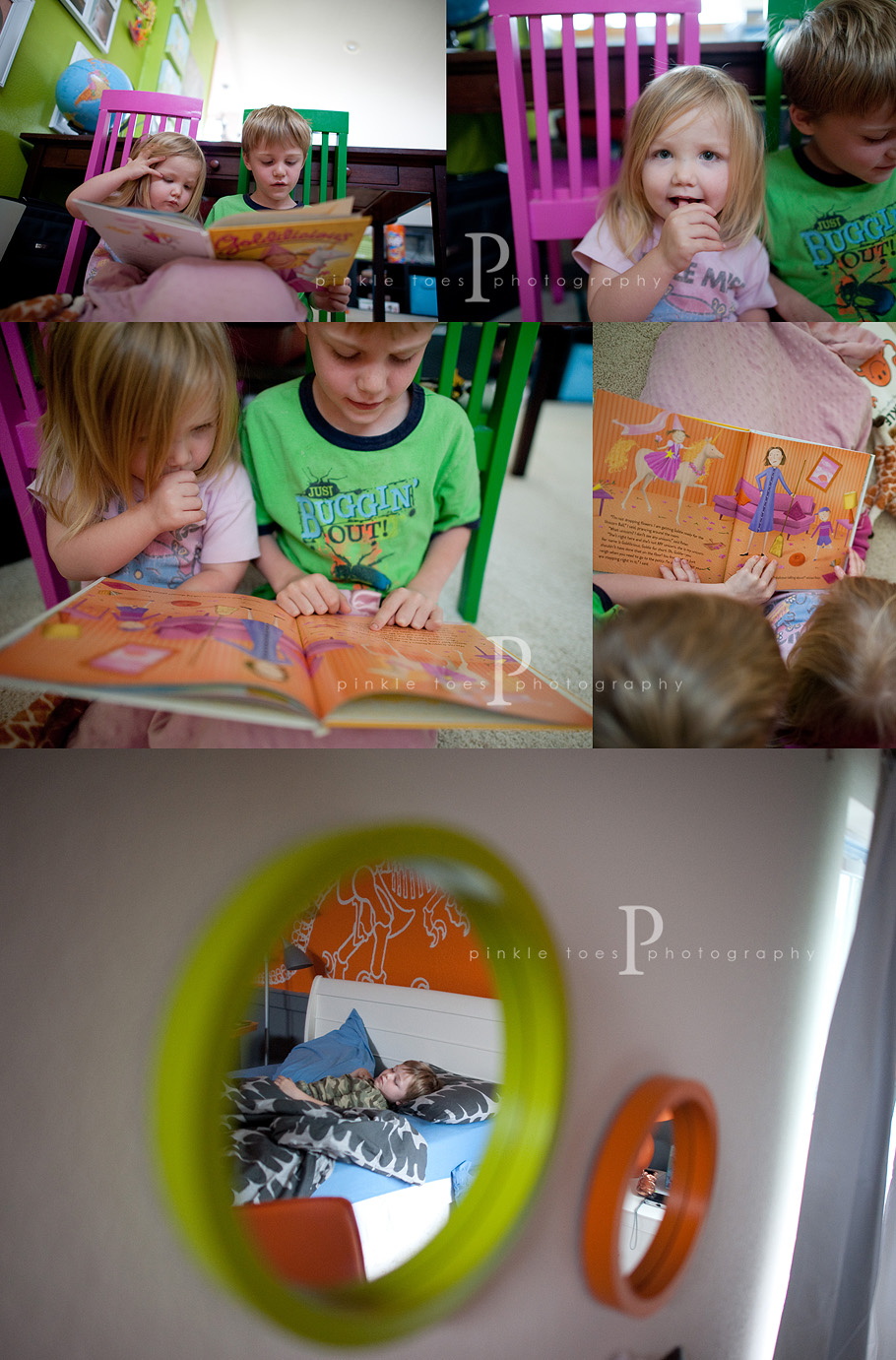 And of course, my sweet little Logi Bear was still in hibernation.