NEW BLOG
HERE
!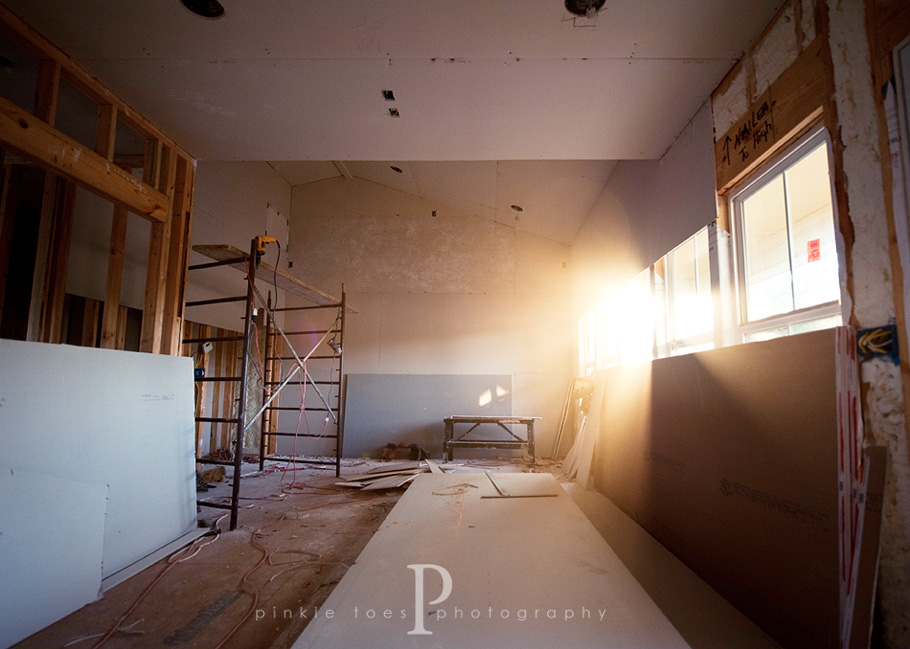 It may not look like much now, but believe me, when I walk through here, I get tears in my eyes every time. Since the fall of 2007, we have been hoping, planning, and dreaming of an addition to our house...a place that Pinkle Toes Photography can call home. A studio that isn't your typical "studio."

And now finally, after years of failed plans and rejections and starting overs, that dream is *this* close to becoming real. I've been so hesitant to discuss it on here because it's been shut down so many times, but now I'm ready to say it: Pinkle Toes Photography is about to have a studio space! A place to relax, a place to create, a place where we can come up with images you might never have imagined otherwise (both indoors and outdoors), and dare I even say, a place for photography workshops.

Bless my husband, he's been working non-stop to get this monster completed and I'm so proud of his work. I can't wait to show you the finished product...there are so many possibilities here!