NEW BLOG
HERE
!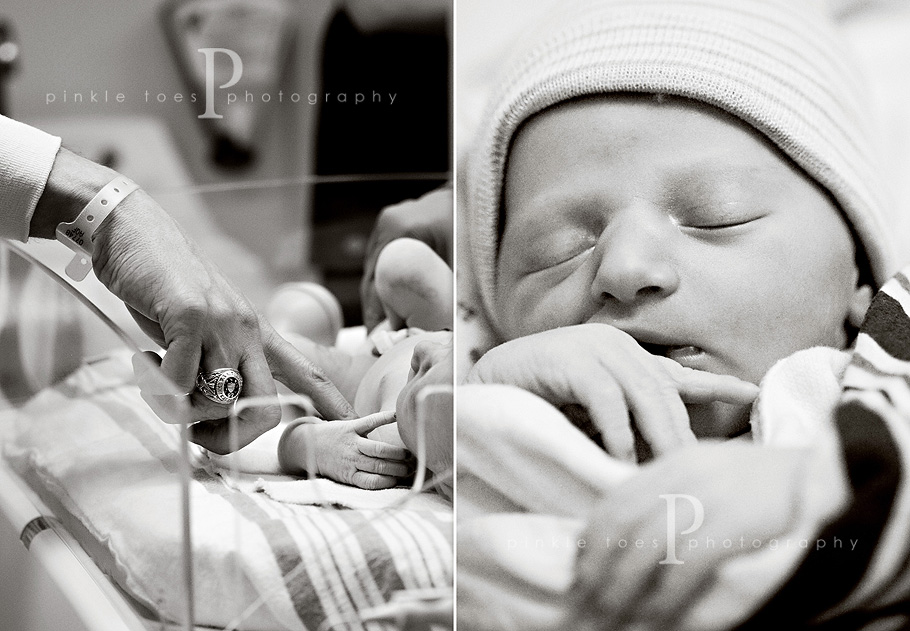 MK and I hit it off instantly. Even via e-mail, I could already tell that I liked her spunk and sense of humor and down-to-earth approach to birth. At our meet up beforehand to discuss the big day, she told me she had no pre-conceived notions about how this birth was "supposed" to go. It wasn't just talk. She really meant it and I could really appreciate that mindset.
So the morning of their baby's birth day, I got a text from her letting me know that her water had broken. Awesome! Perfect! The timing couldn't have been more amazing since I had only been able to cover her birth on a standby basis (she was due pretty much at the same time as
this little guy
.) The day moved slowly but steadily and by the time I had gotten to the hospital, things were looking great. Dad was a tremendous support to his wife. Her family had made it into town to welcome the birth of their first grandchild. We were all so excited to find out if the baby was a boy or a girl. It was all coming together even better than planned.
And then suddenly, the whole plan changed and everything started to move so quickly...too quickly to keep up with swirling concern, confusion and emotion. And it was at this point, I truly realized how glad I was to be able to be there to click away and capture it all...especially those things that mom would have missed otherwise...
(If you are pregnant and in the Austin area and are interested in having your birth experience photographed,
take a look
! Photographers seeking advice on birth photography, please visit
this link
.)