NEW BLOG
HERE
!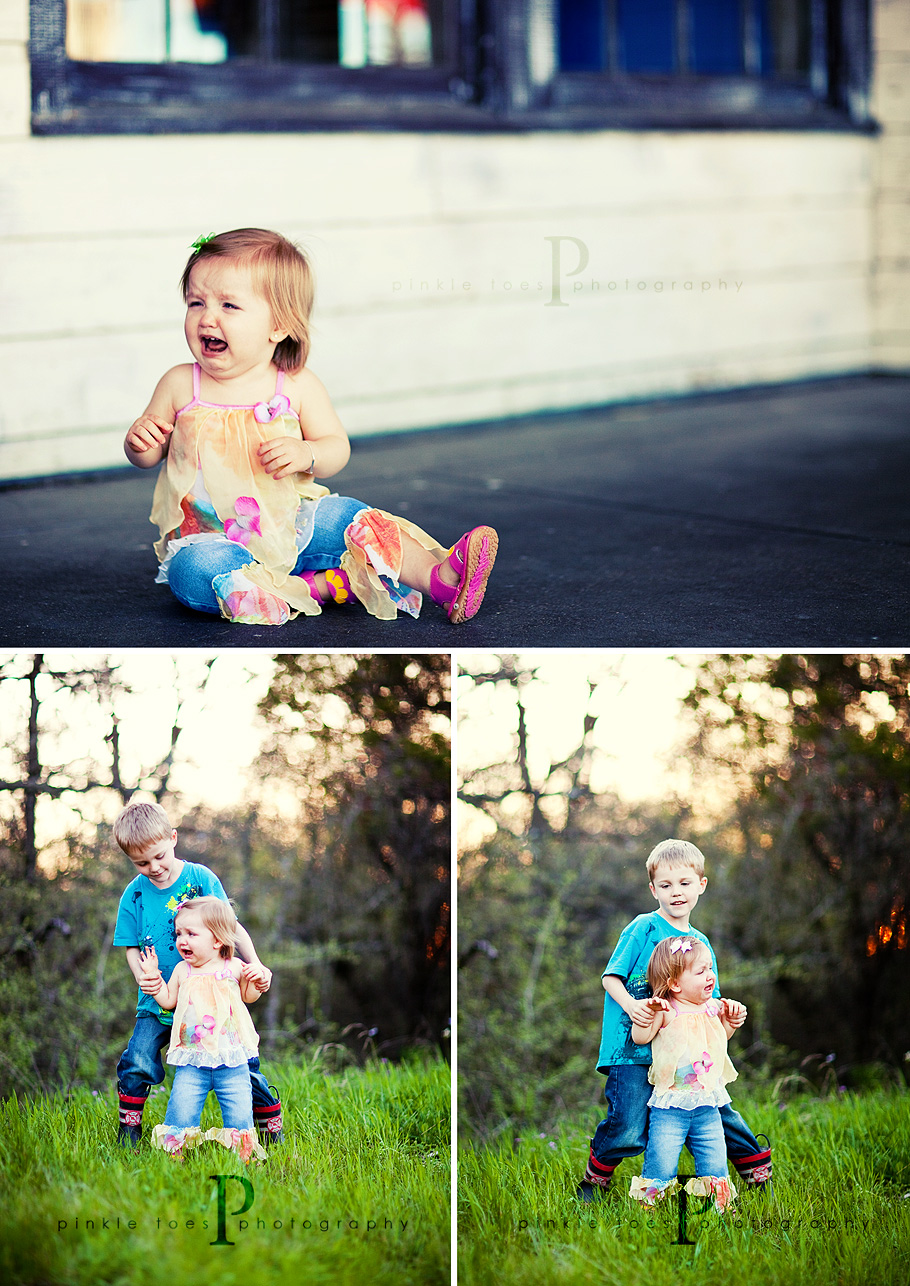 This is incredibly frustrating and I'm at my wit's end. Her separation anxiety is bad enough, but when I can't even set her down long enough to take a few pictures? Beautiful spring day, adorable outfit, perfect light, wonderful moment...totally shattered the second she's not attached to me.
I'm pulling my hair out! I love my baby girl, but I just cannot function with her in my arms 24-7. It's not even good enough if I'm sitting on the floor with her...she must be in my arms. Period. I don't think my husband quite understands the toll this is taking on me. It's to the point where I don't even want to go downstairs in the morning because I know the minute she sees me, she'll walk over, cling to my legs and cry at me. I've tried to ignore it in the hopes that she'll eventually quit, but it's so draining. We can't hear ourselves think and then we start snapping at the poor boys. I do give her attention, I give her lots of attention, but I also have to put food on the table and constantly working until 4 a.m. because I can't get peace otherwise just isn't the kind of lifestyle I want. I have a Beco carrier, and she's fine if I'm walking around, but if I try to sit down, she just starts pulling my hair. Nothing is working! I'm holding out hope for preschool, but she can't start that until September and that's a LONG time from now.
I'm so sorry to gripe like this. My heart is very heavy because I haven't dealt with anything like this before. Being loved too much? Who complains about that? I guess I do.