I mean, seriously? How did he get to be so lucky as to be born with those amazing locks? He was an absolute perfect little newborn baby for what I believe was his 2nd or 3rd newborn photo session, LOL. Loved his expressive eyes and little chunky thighs! For the last shots, mom had pulled out part of her wedding dress. I was trying to figure out how to use it (it was a bit scratchy to wrap him it it) when we decided to shoot through it. I loved how those turned out!!
This session was actually part of a one-on-one photography mentoring session I had put together for Nina all the way from Singapore! Did you see the shot she took from this session HERE? WOW!!! I was a little nervous about doing this kind of thing because I had never done any one-on-one mentoring before, but Nina convinced me to give it a go. Our time together was too short and I thoroughly enjoyed getting to know Nina and her work and finding ways to help her grow her own business. Here's Nina in action at this shoot: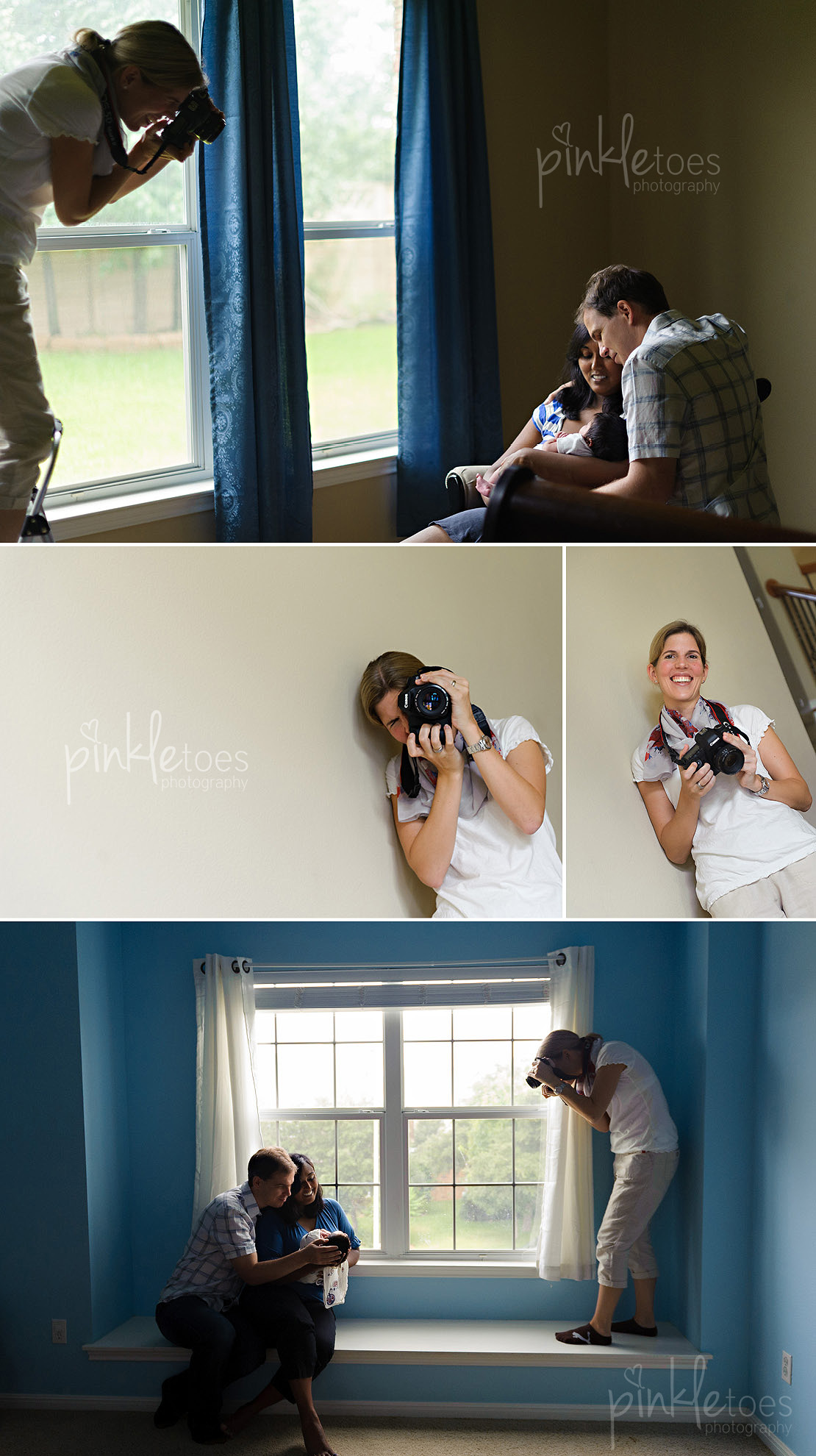 More images from our other adventures together will be coming soon and Nina, I mean it…it was a pleasure hanging out with you and I very much look forward to visiting you again someday! Photogs: if you would like to be notified of possible future photography workshops and coaching, drop a line.