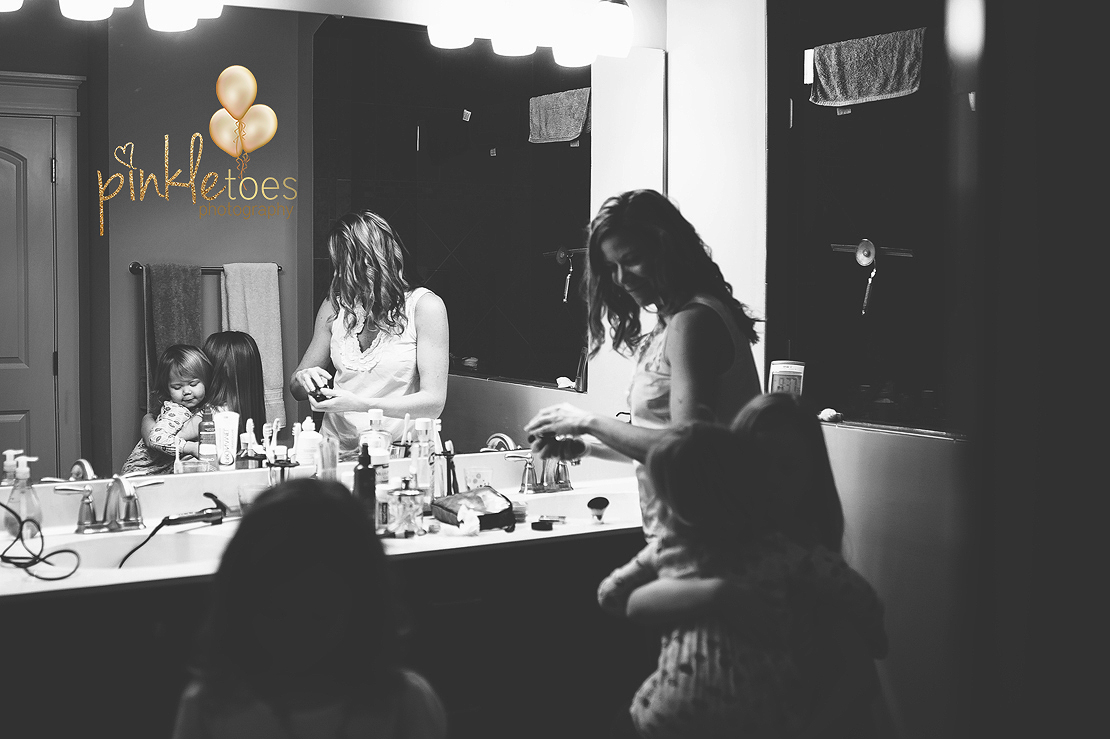 I was lucky enough to get to visit another friend when we were in Charleston, SC: Jody! I first met Jody years ago in North Carolina for one of my workshops and we've been able to get together a couple of times since, including the Pinkle Toes Workshop reunion in Charleston last year. Anyway, Jody really wanted to have a lifestyle family photo session in their home as a way to preserve this time their lives as a family. As a photographer herself, she totally gets the need and desire to have images like this of her own family, but it's definitely not something you can do by yourself with a tripod. She said over and over to me that their home wasn't perfect (whose is???), but it was full of life and love and that's what she wanted to make sure they documented. Perfect. Love it.
Well, a few days before I was supposed to head out to the coast, Jody said they had come down with the flu, and I mean, a knock you on your bum for days at a time flu. We pretty much gave up on making this shoot happen and we were both incredibly disappointed. However, by some miracle, they rallied! Quite literally the day before I was supposed to leave, everyone managed to put on a few smiles for a couple of hours so mama could have her lifestyle photo session in the home she loves with the people she loves. Every single person in this family deserves a huge gold star for their efforts to do this session…every one! I cannot believe they did it and even looked healthy and adorable in the process. I'm not one for pushing a family through a photo session after being so sick, but in this case, I think it worked out okay ;-).
The first image above is from the "getting ready" process (Jody talks more about that below) and I'm really quite glad to have been there for those moments. I also rather enjoyed playing auntie to Jody's eldest daughter and fixing her gorgeous, gorgeous long hair for the shoot.
Now onto the baby girl of the family, who is like a little doll baby and obviously quite adored: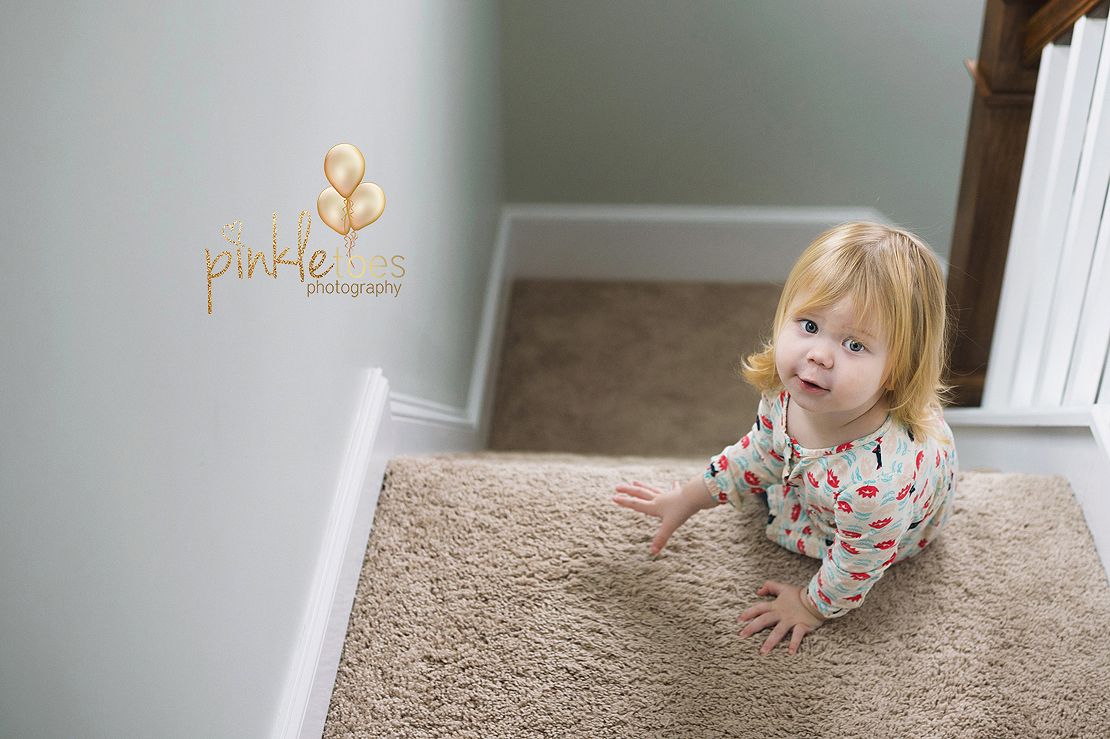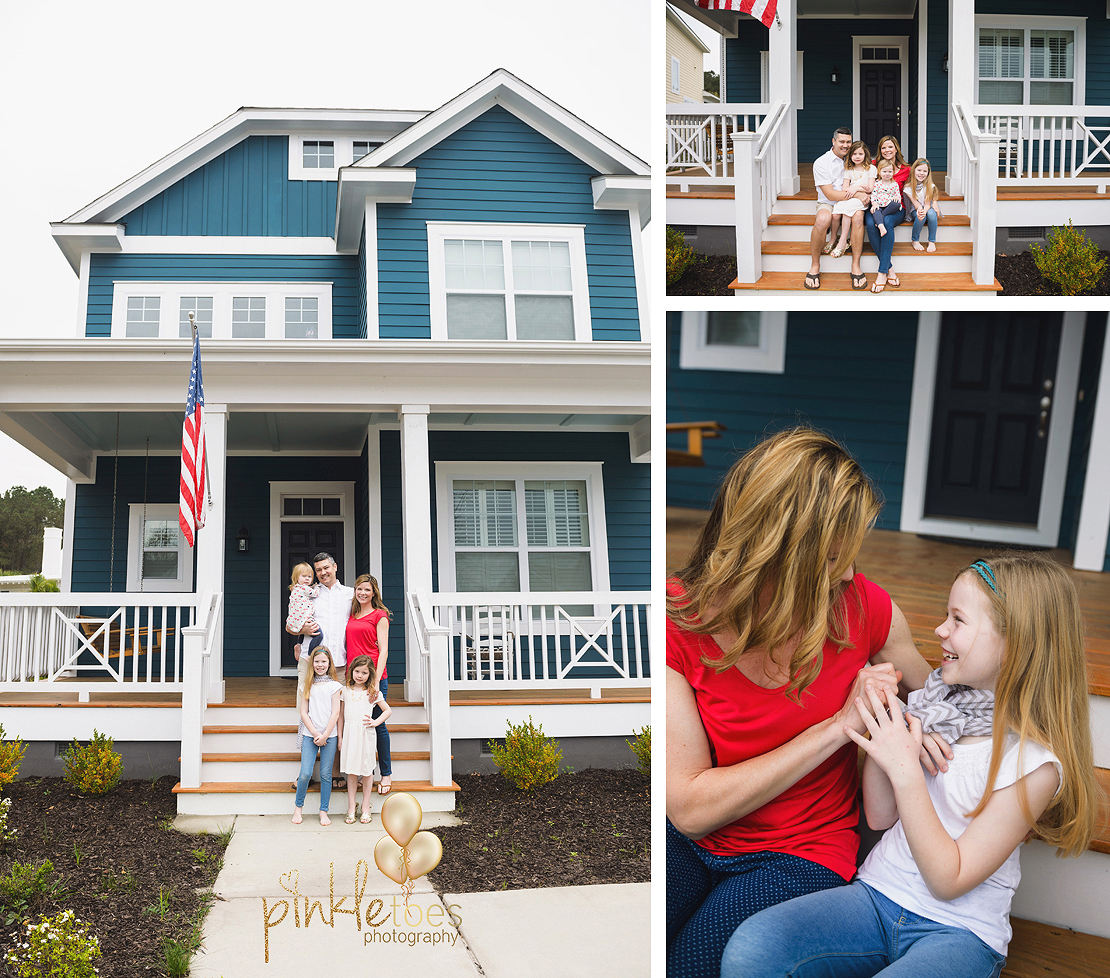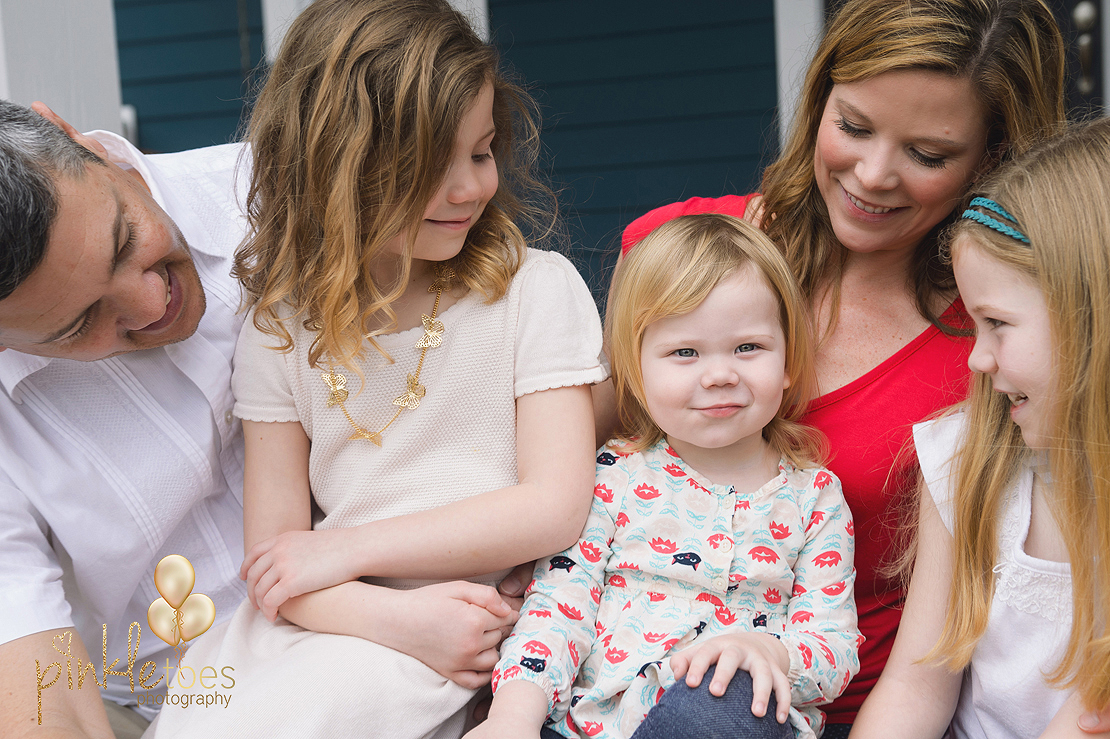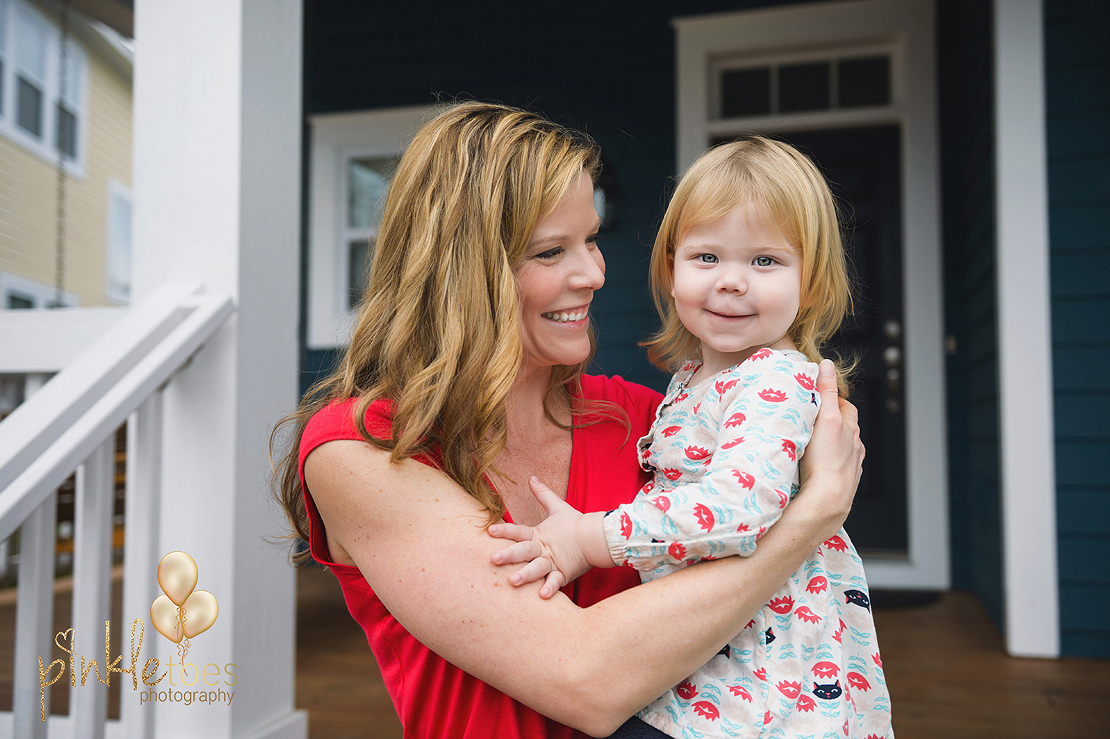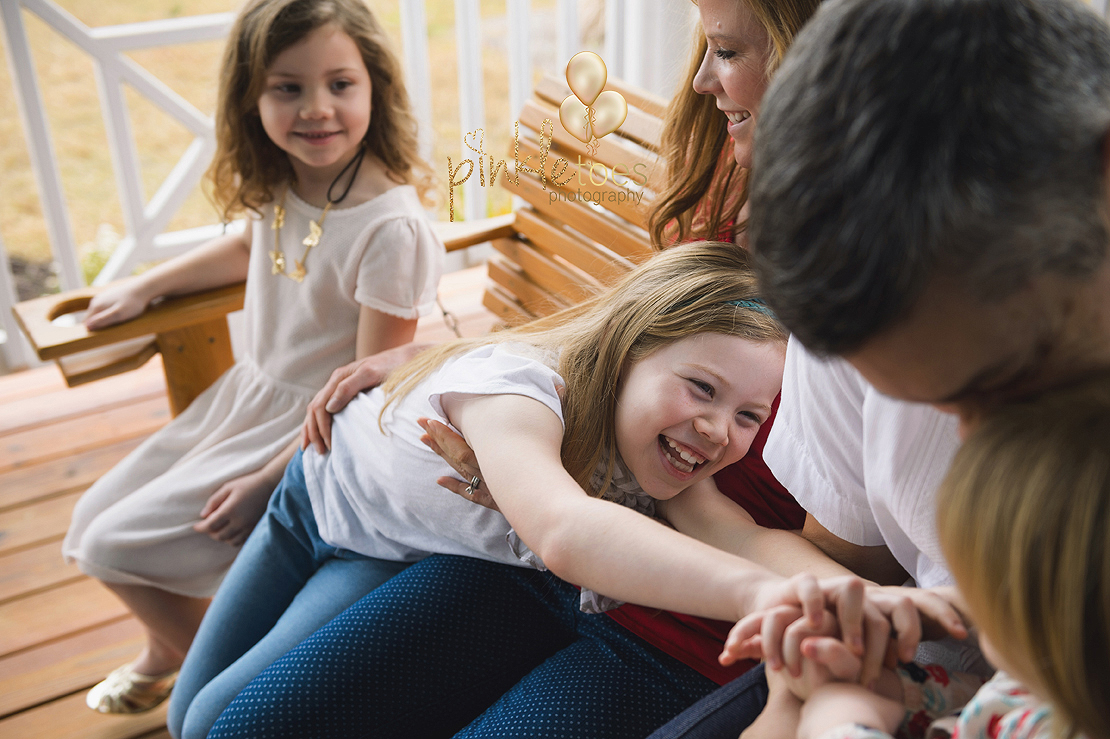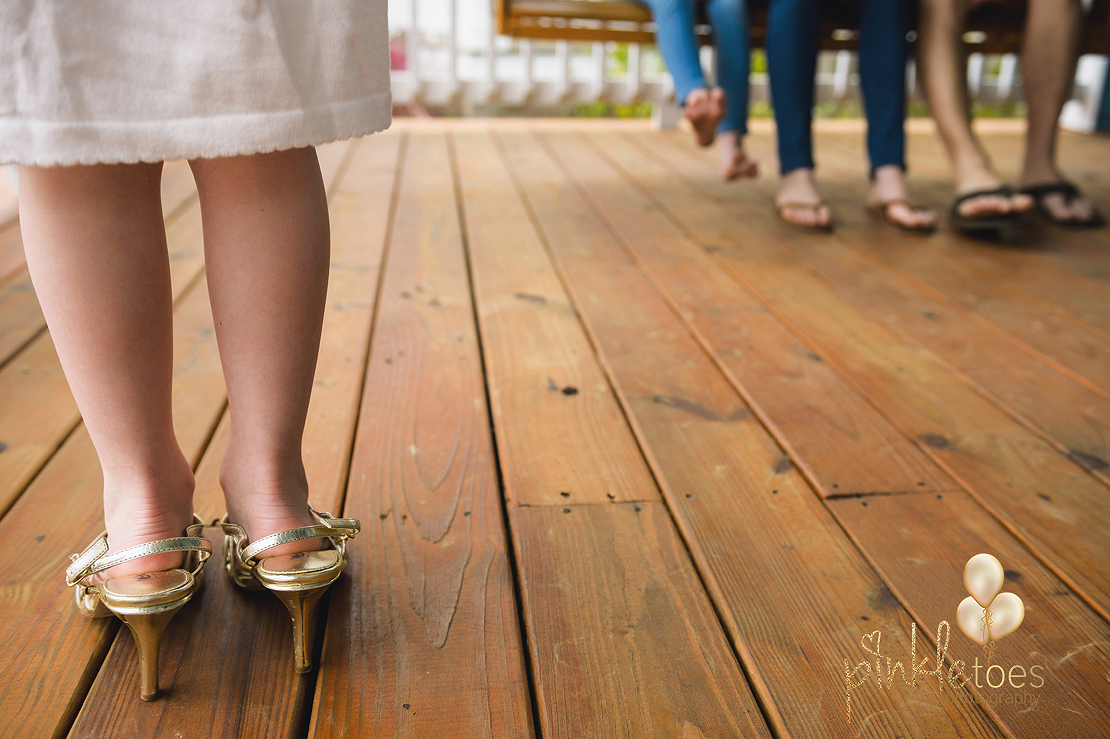 Okay, this is their middle daughter in the heels up there. And she has such incredible personality! And she spent pretty much the entire session wearing her mom's heels and it could not have been more perfect.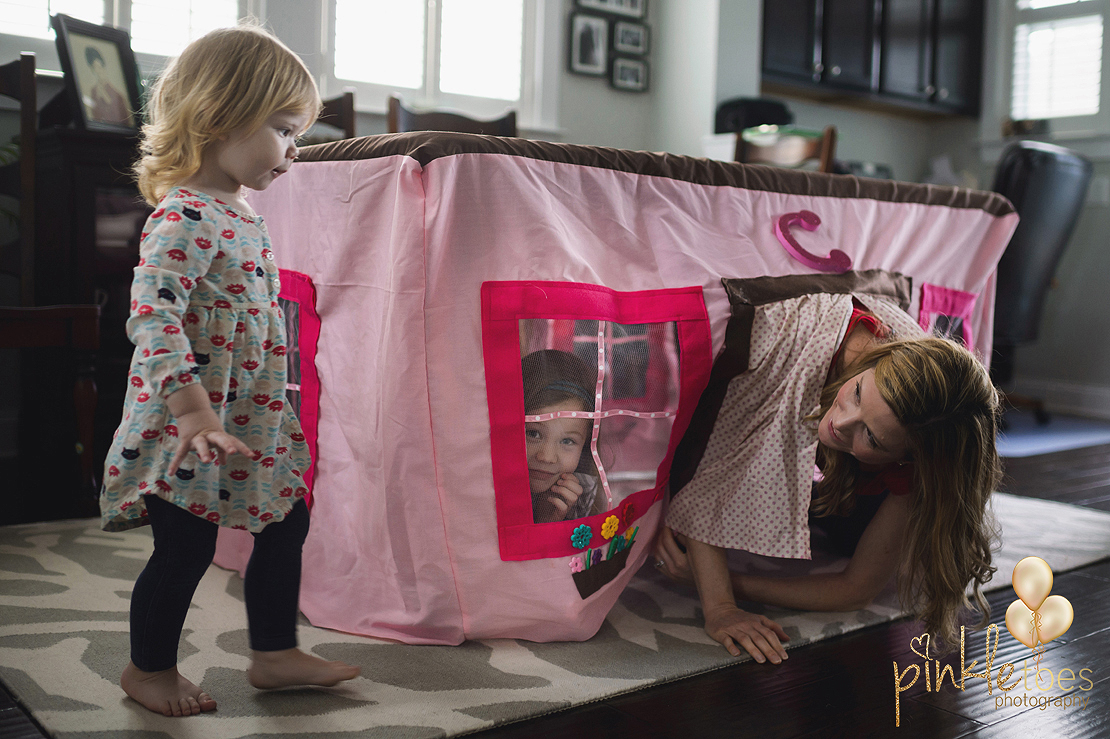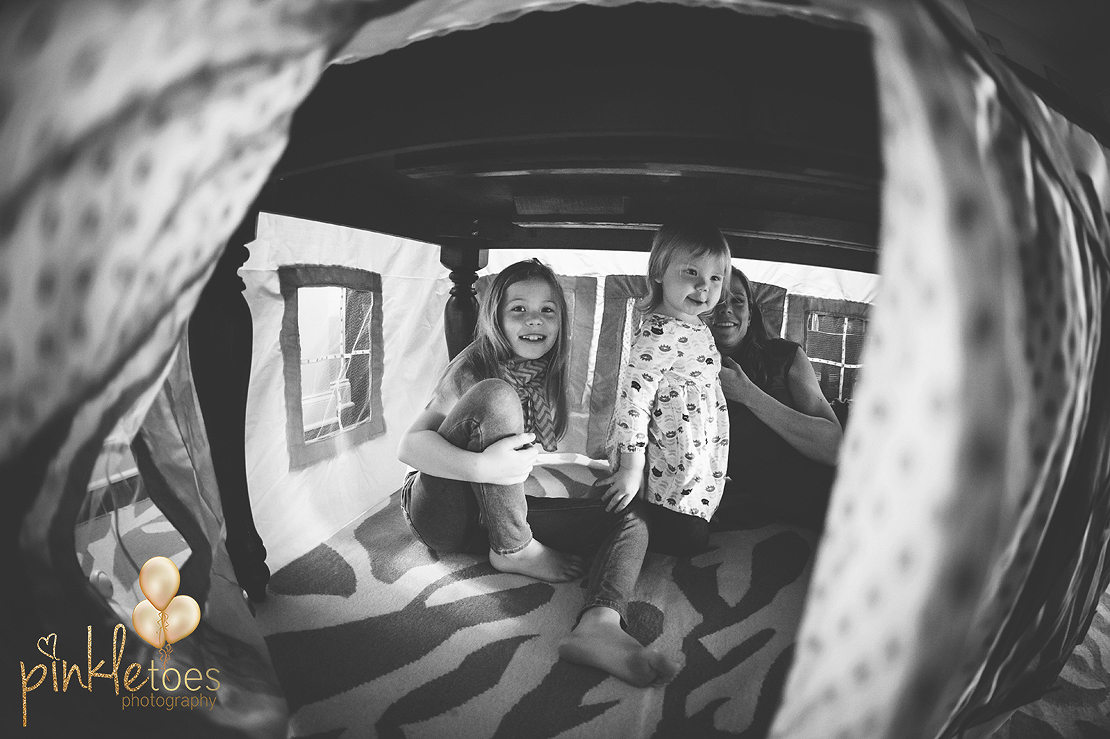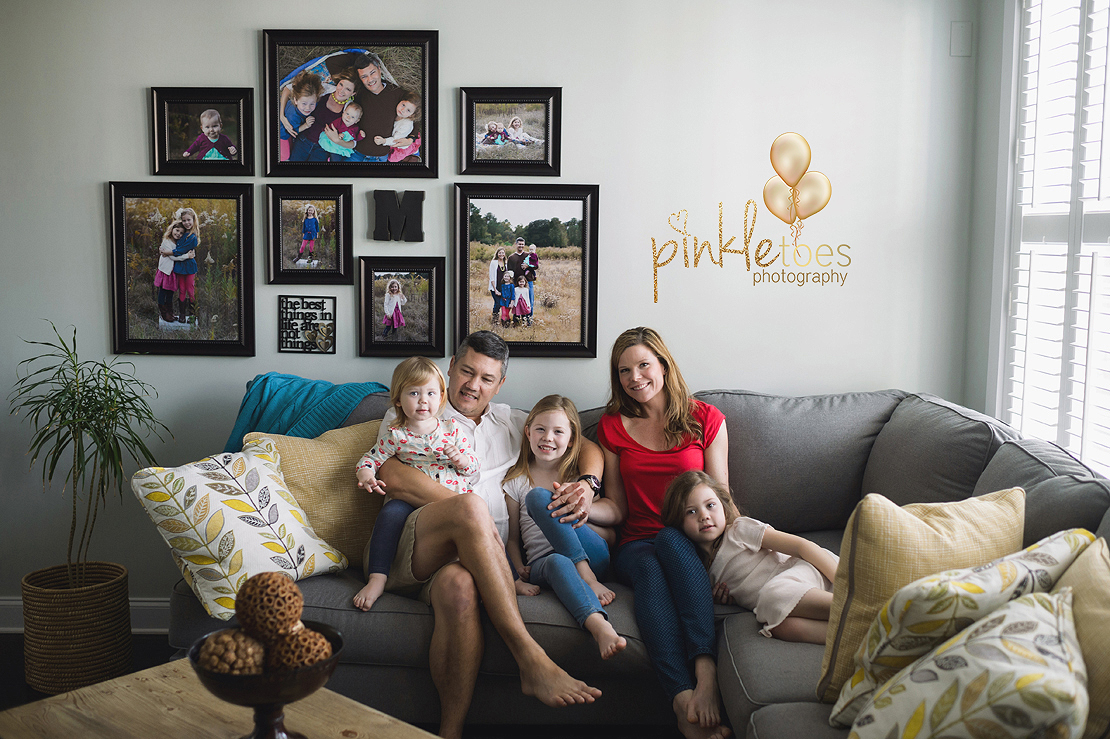 Ohhhh…I believe I spy some gorgeous Danielle originals up there!! ;0) Danielle happens to be a friend of ours also (as well as a sorority sister of mine ;-)…small world!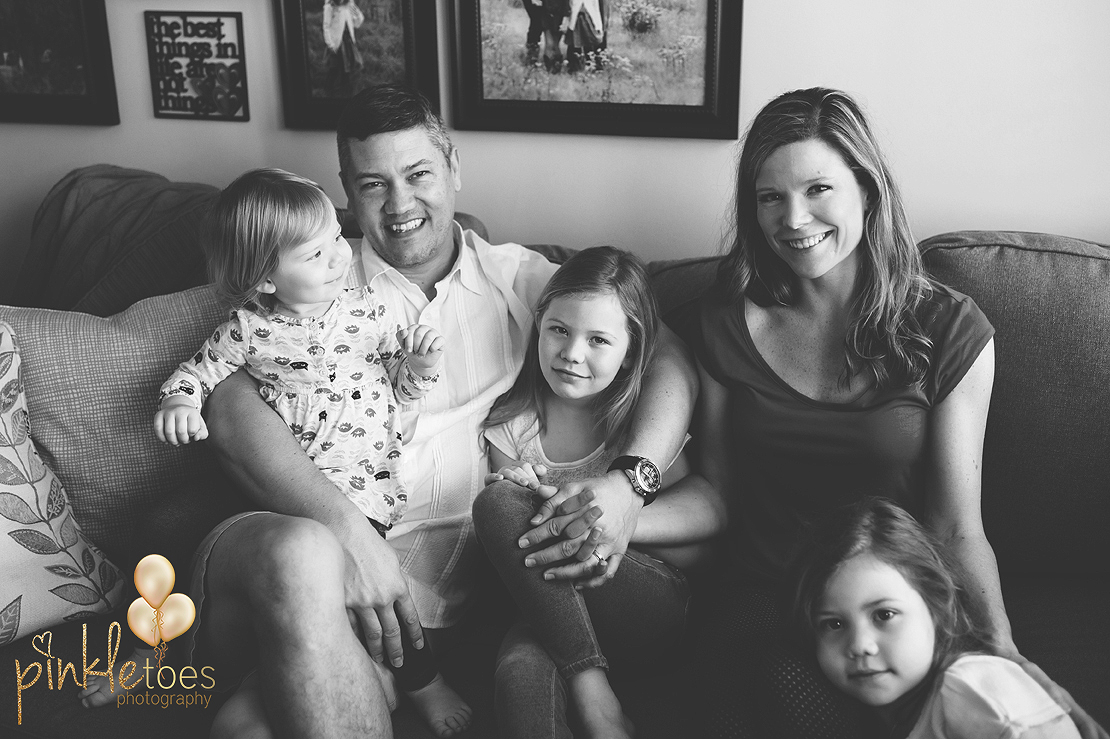 Speaking of small world…in chatting with Jody's hubby, I learned that he lived in the same small Texas town as my husband AND his sister and I went to the same college at the same time. What???? By the way, this poor man was sick as a dog here as well, but man, he put on a good show. He was just amazing to do this for Jody and his girls!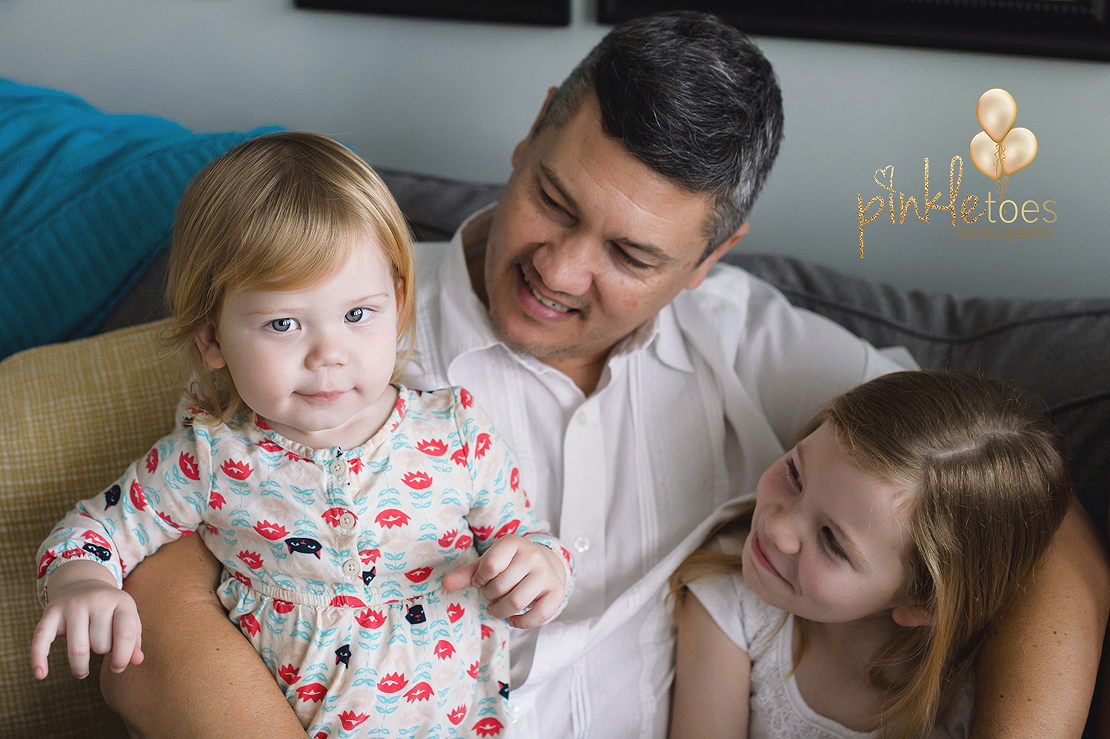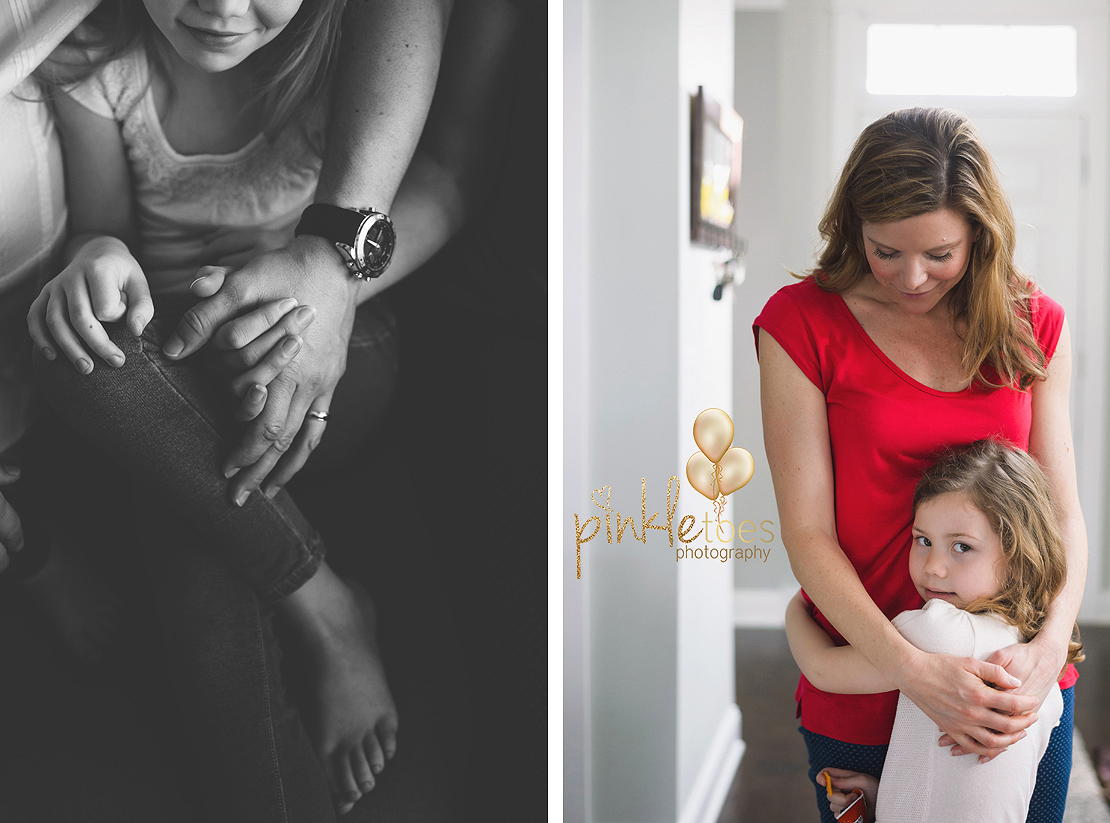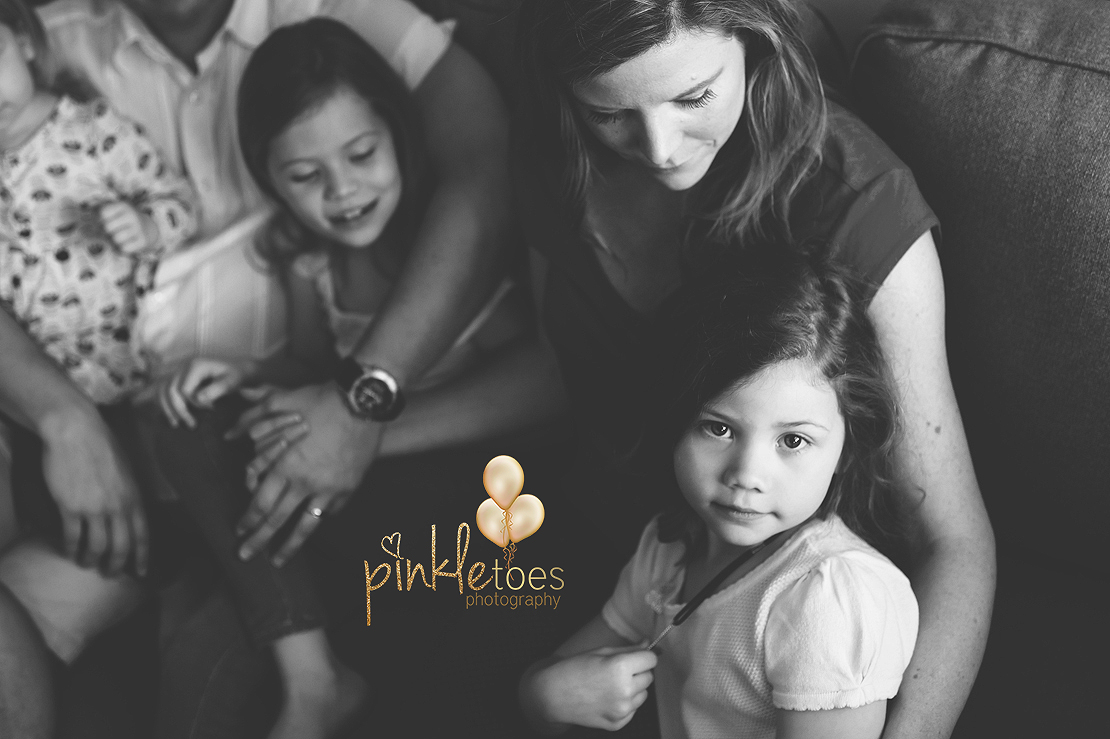 The three moments above = swoon.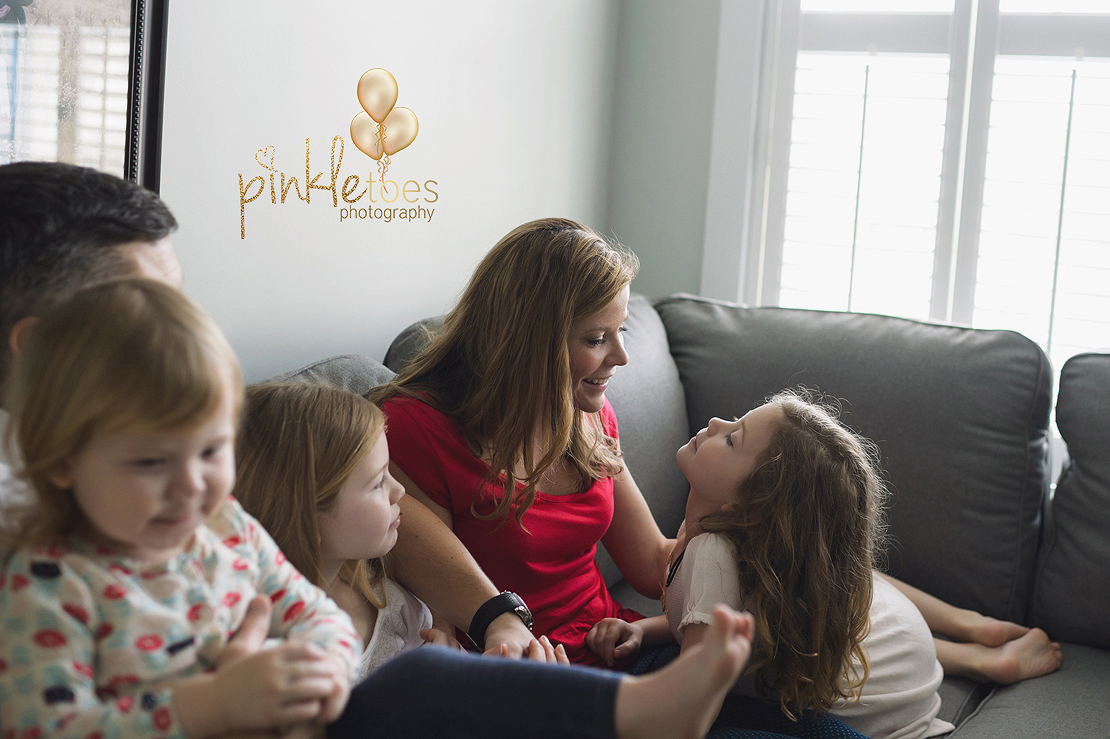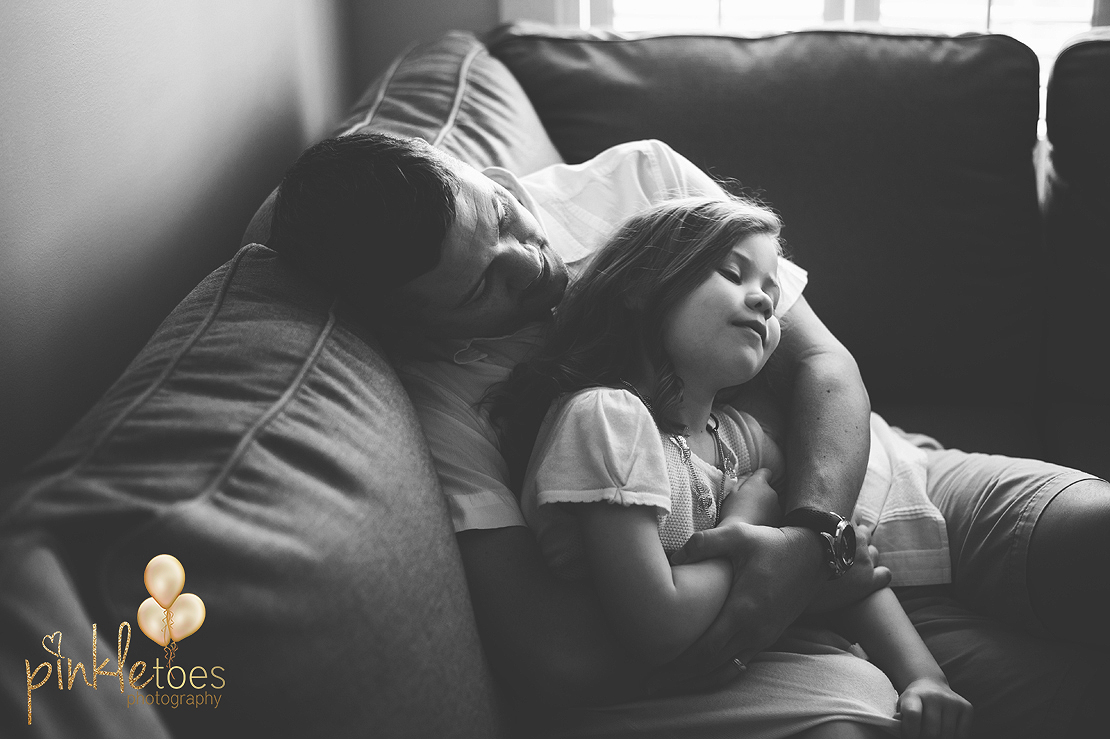 Ooops…swoon again over the couch snuggles.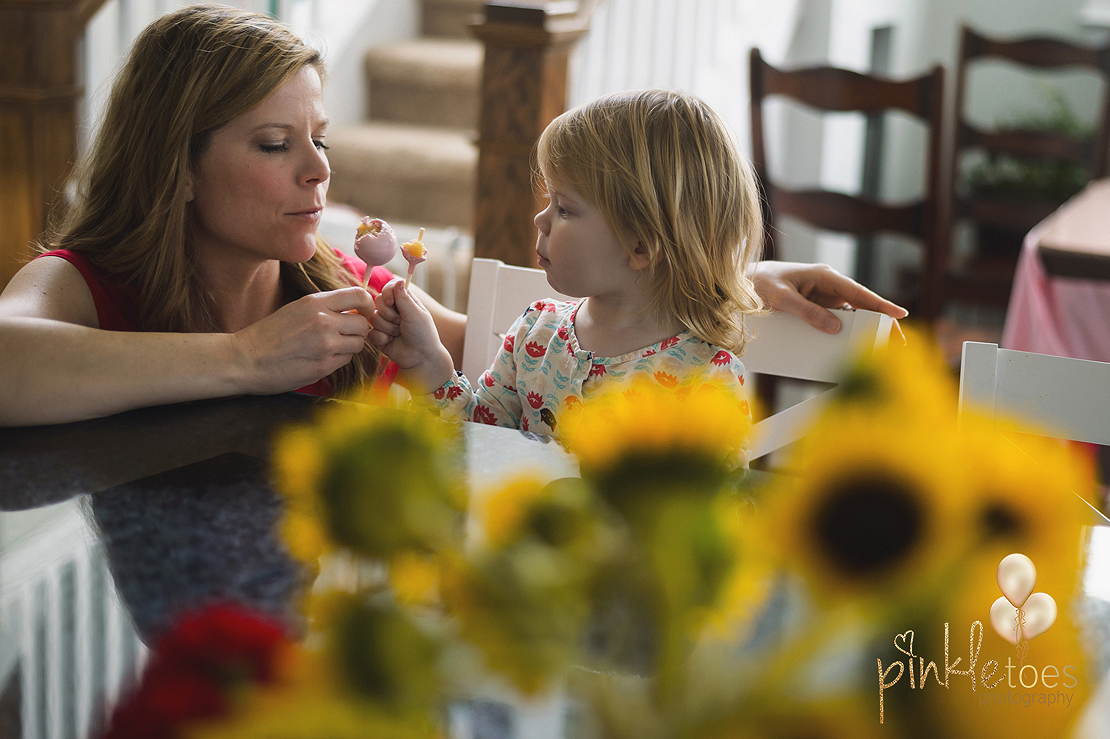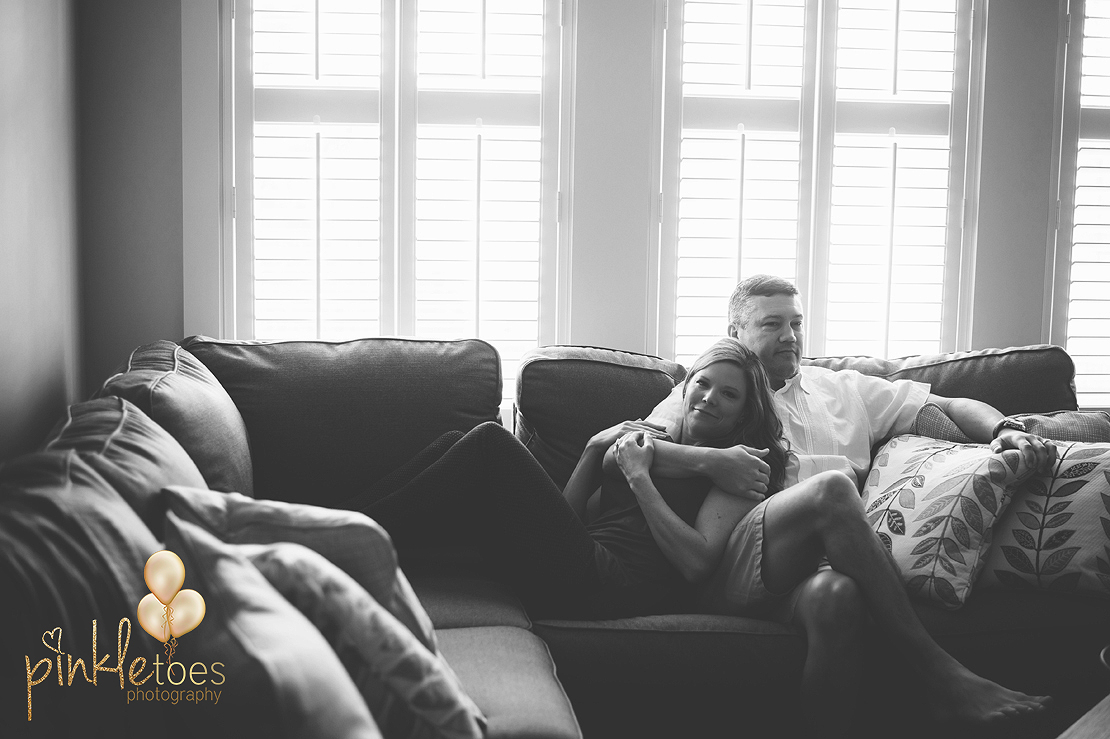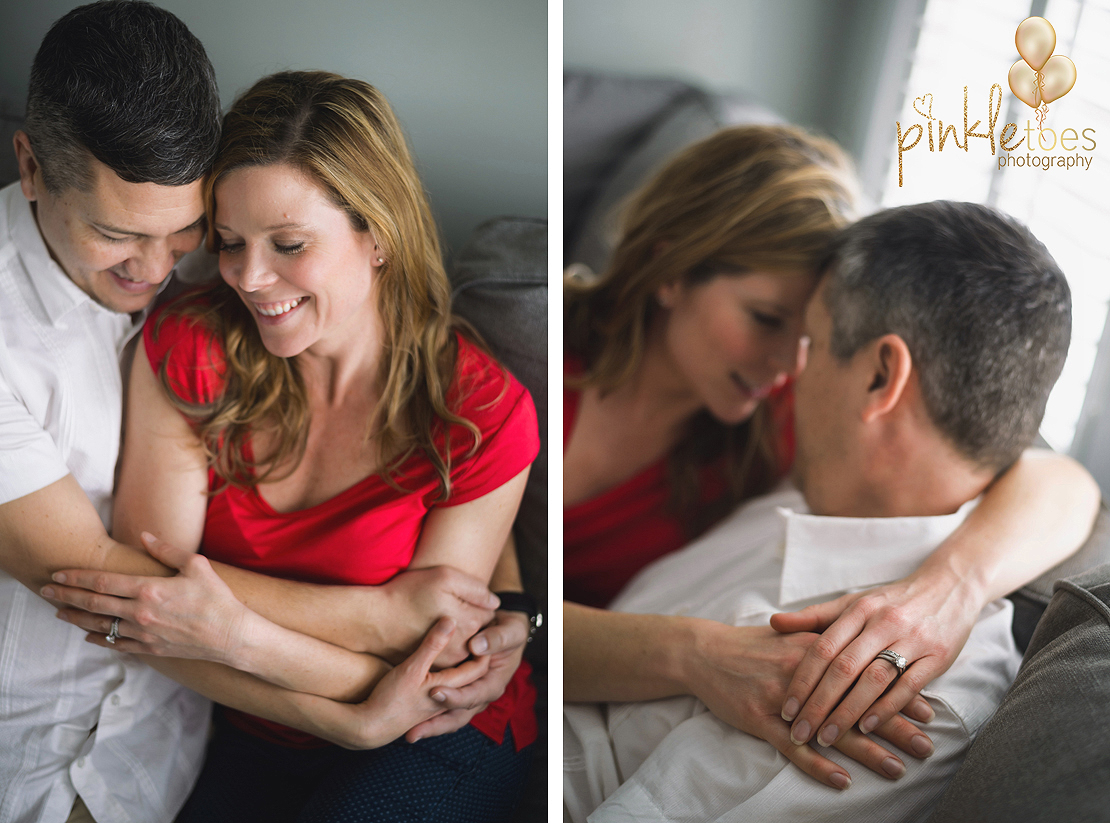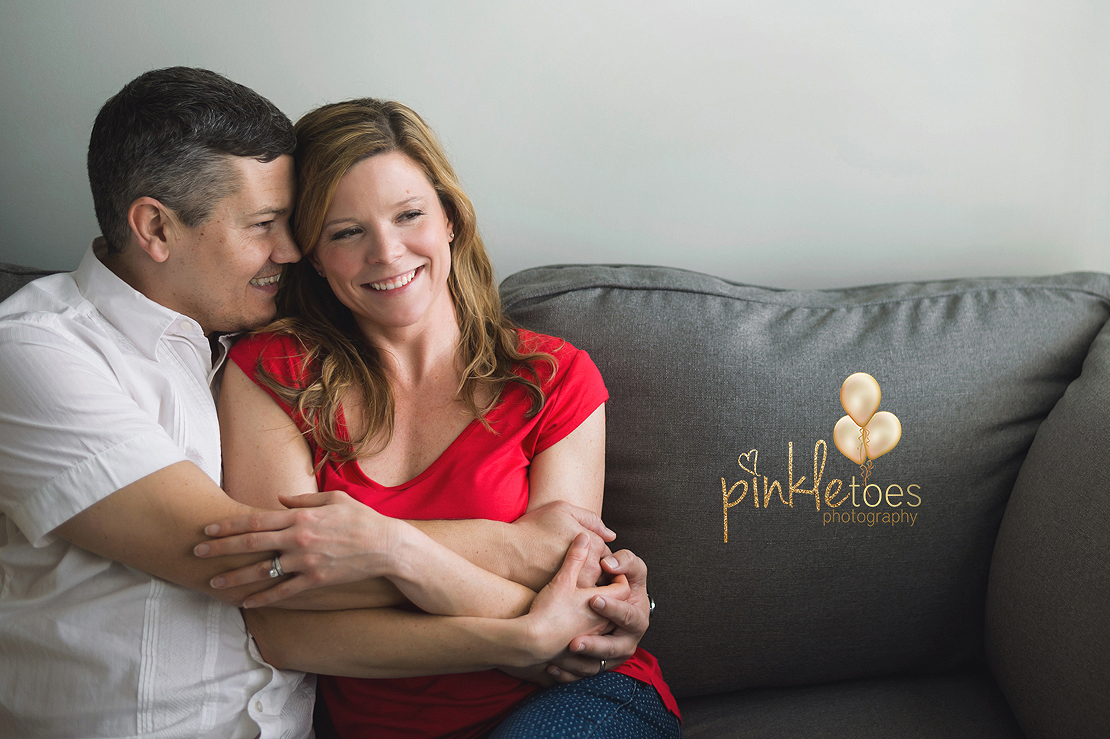 Are they not a perfect and beautiful and loving and fun-loving couple????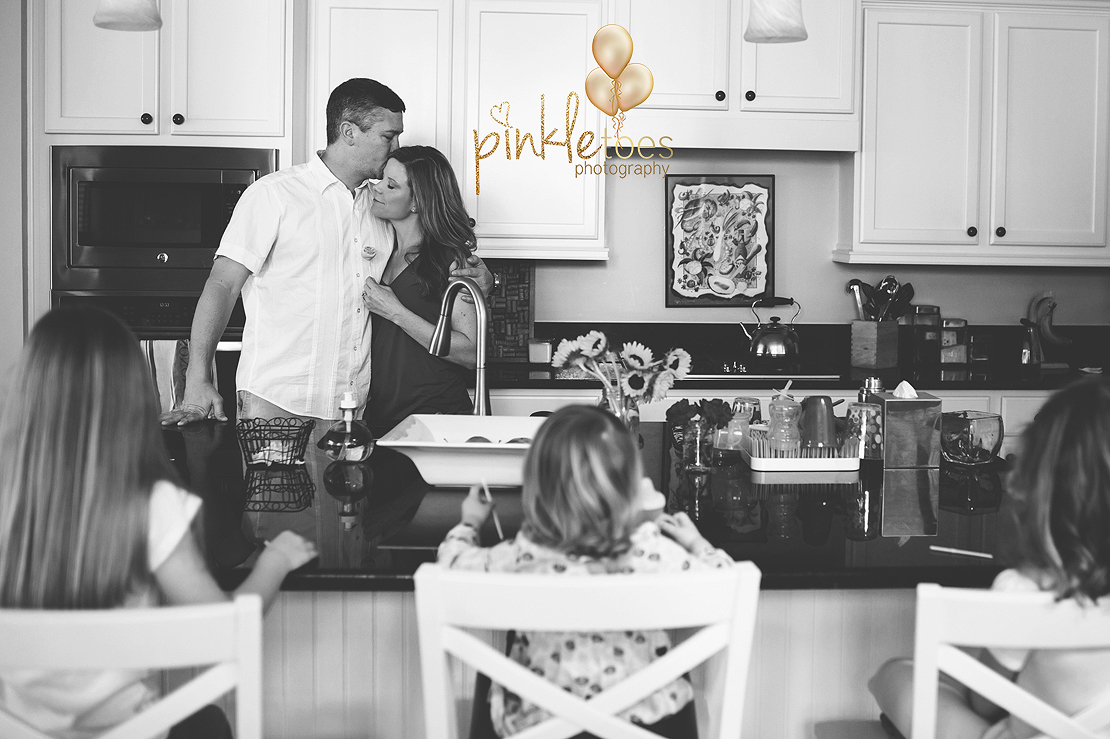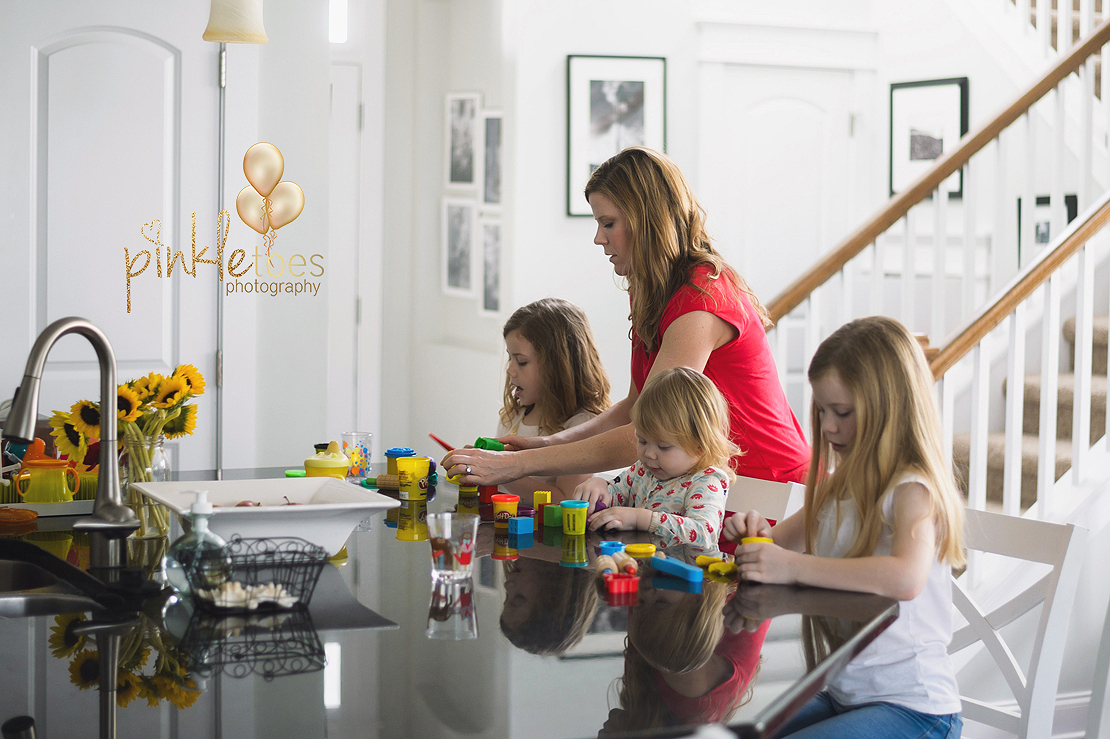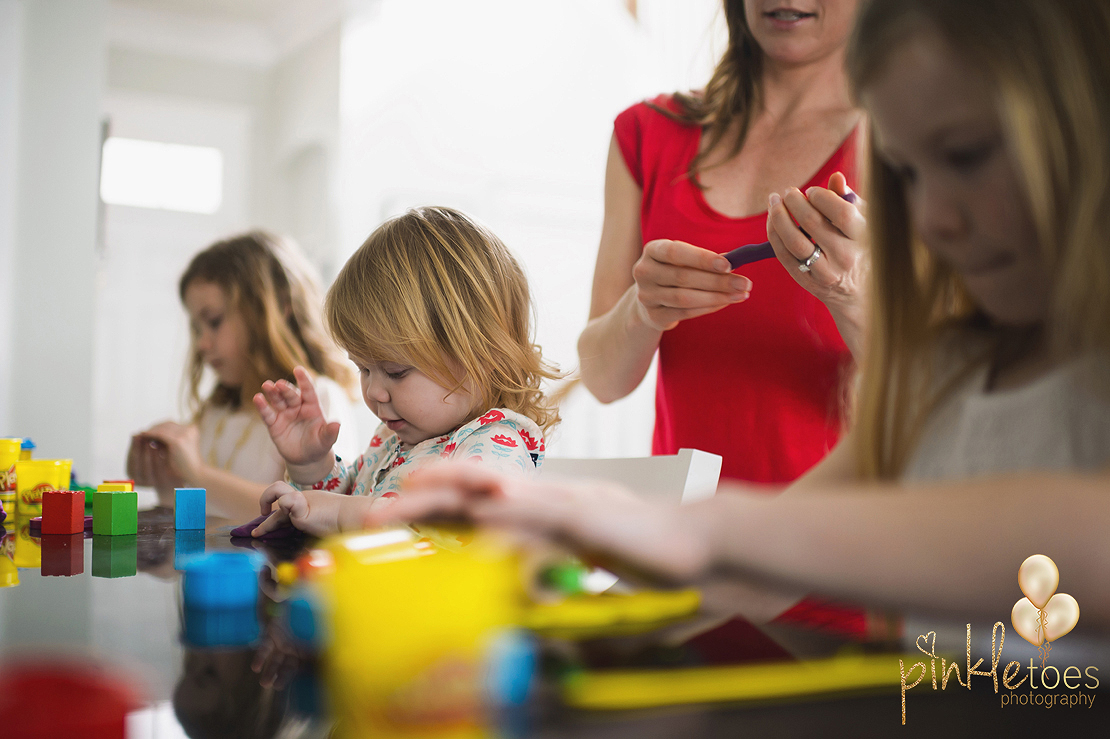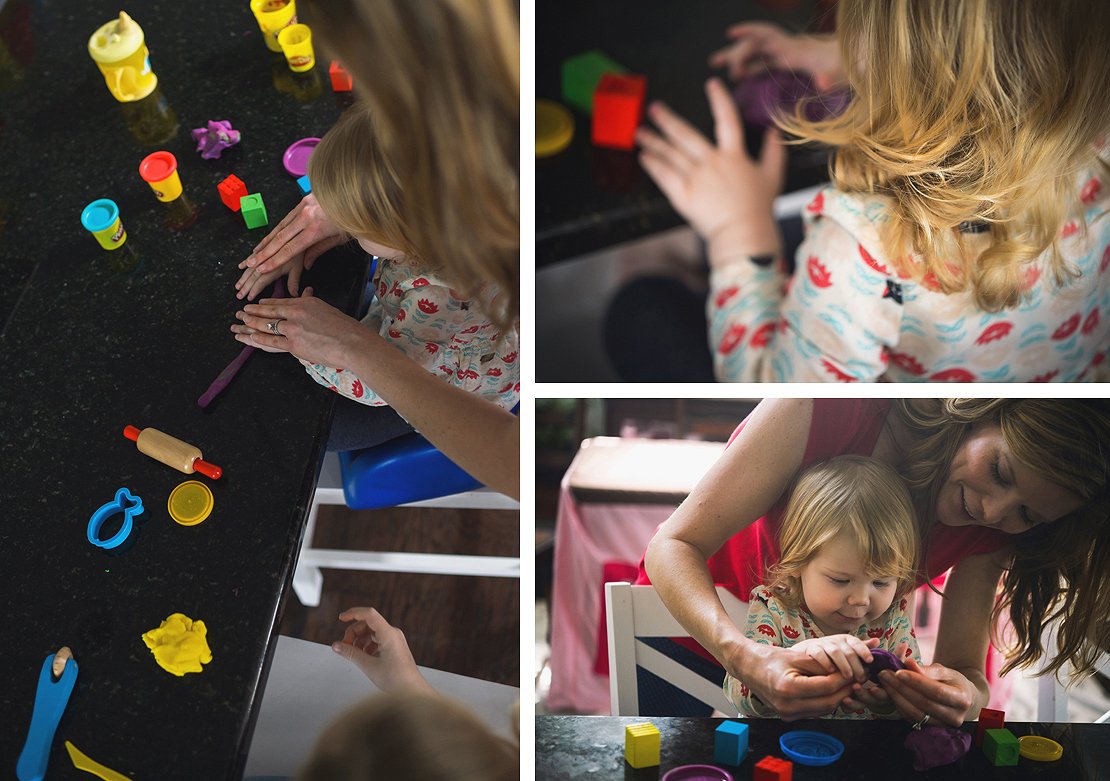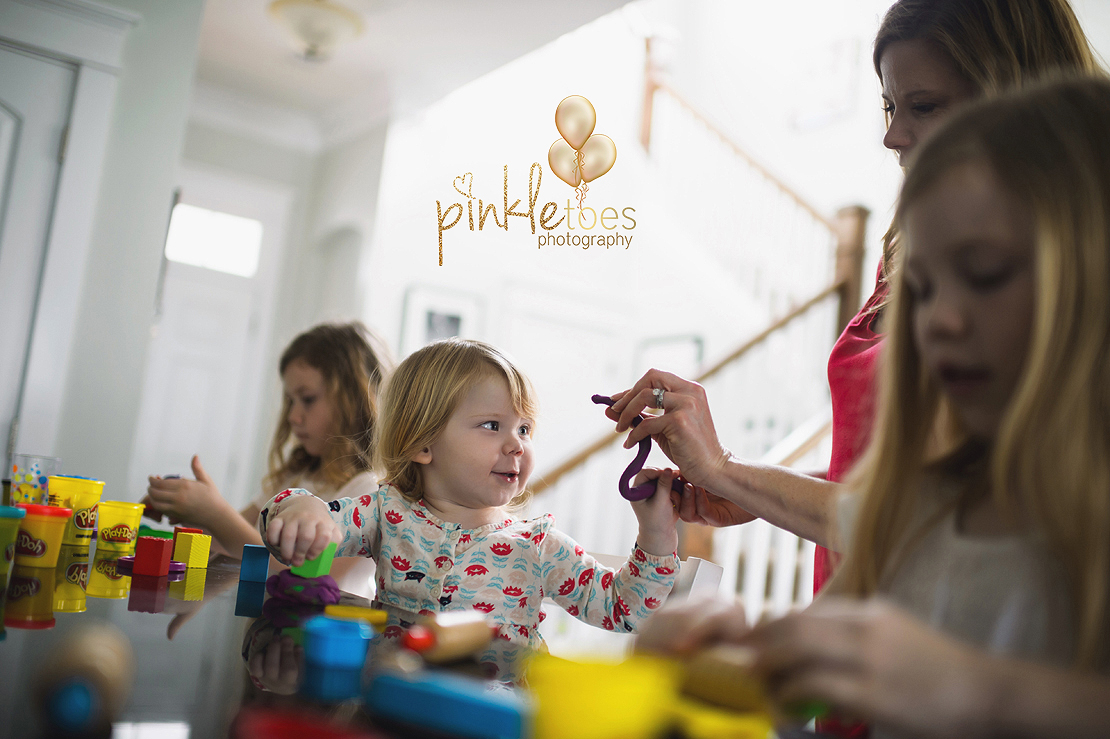 Okay, I'm pretty sure we can all agree that Play-doh is the bane of any mother's existence. But Jody is not just any mother and she actually lets her girls play with Play-doh AND joins in. Wow! I think I just lost first place in the Mom of the Year contest. Who am I kidding? I was never in first place 😉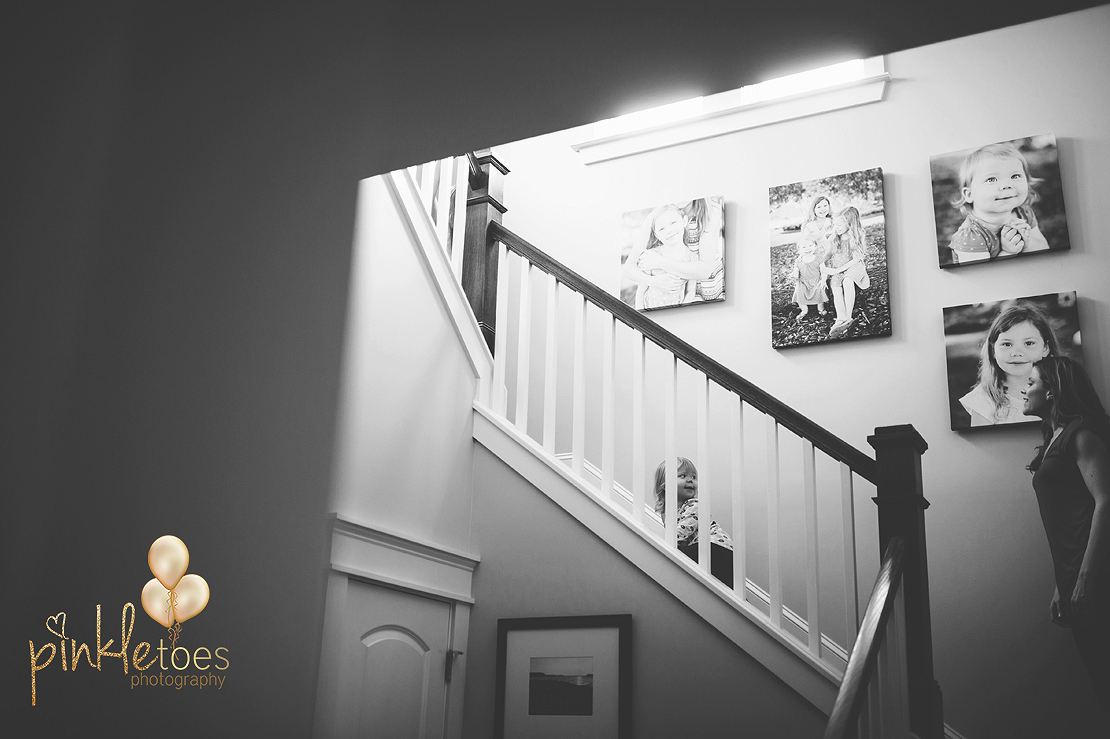 I LOVE that Jody has filled her walls with pics, by the way. The beautiful images on the stairwell are by Alice Keeney.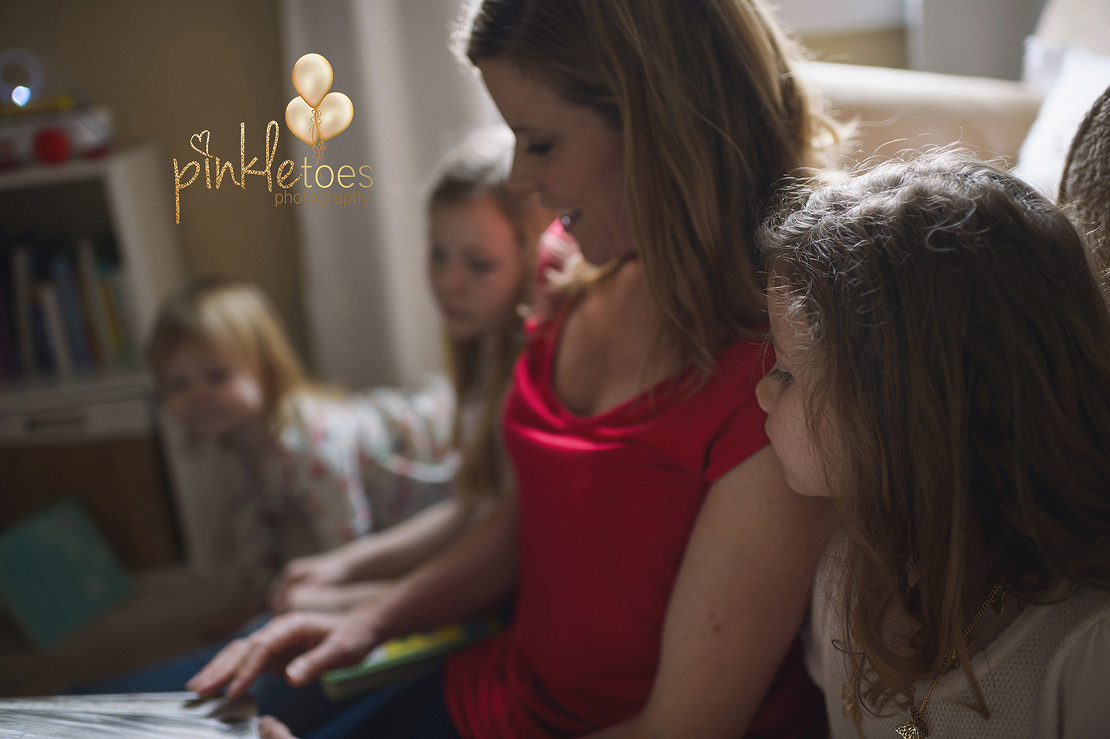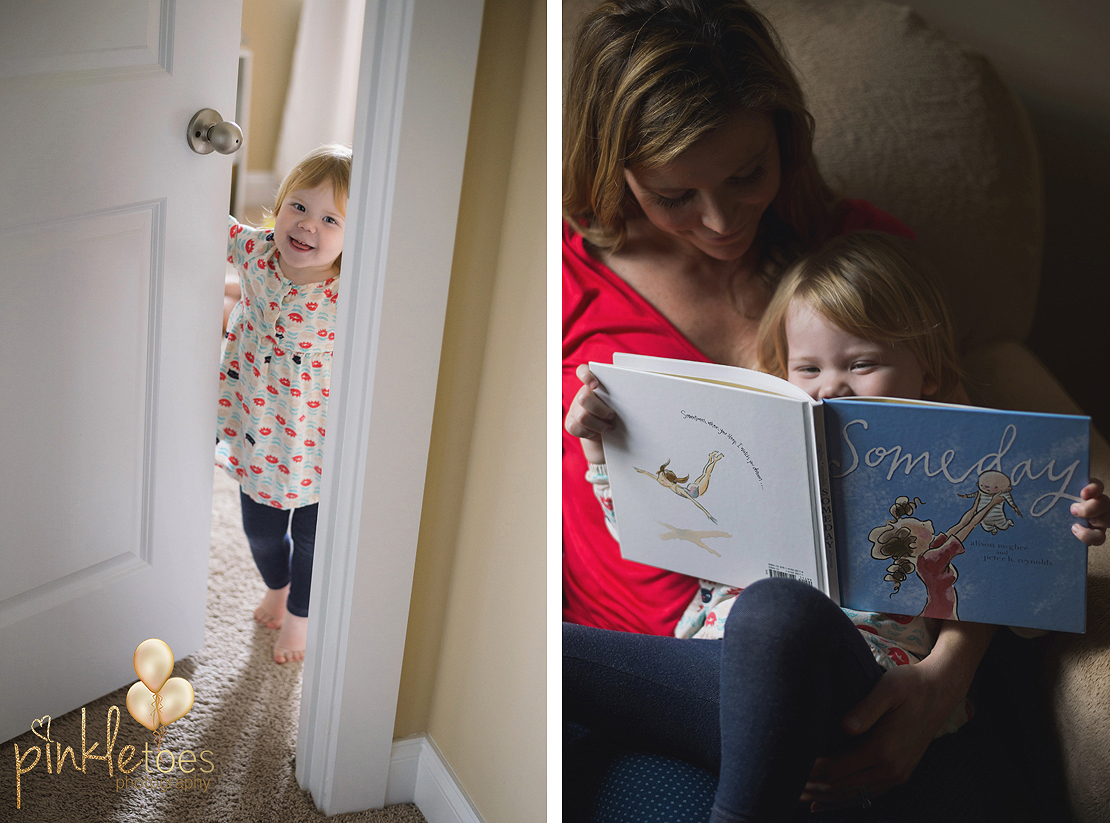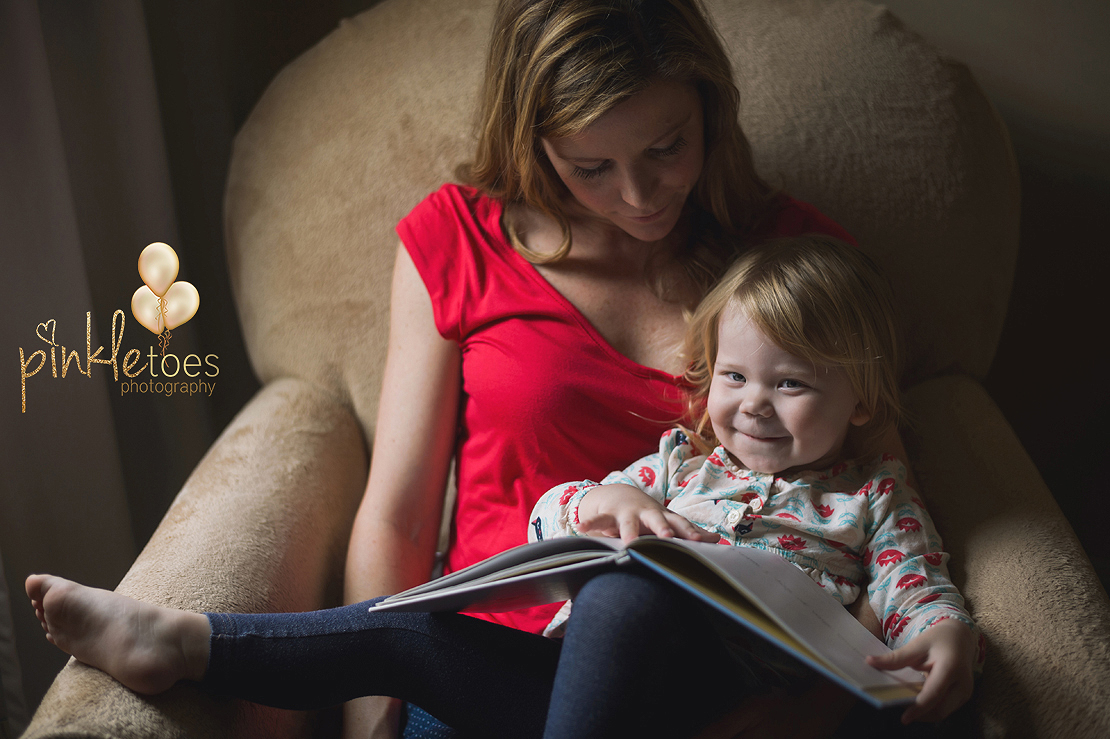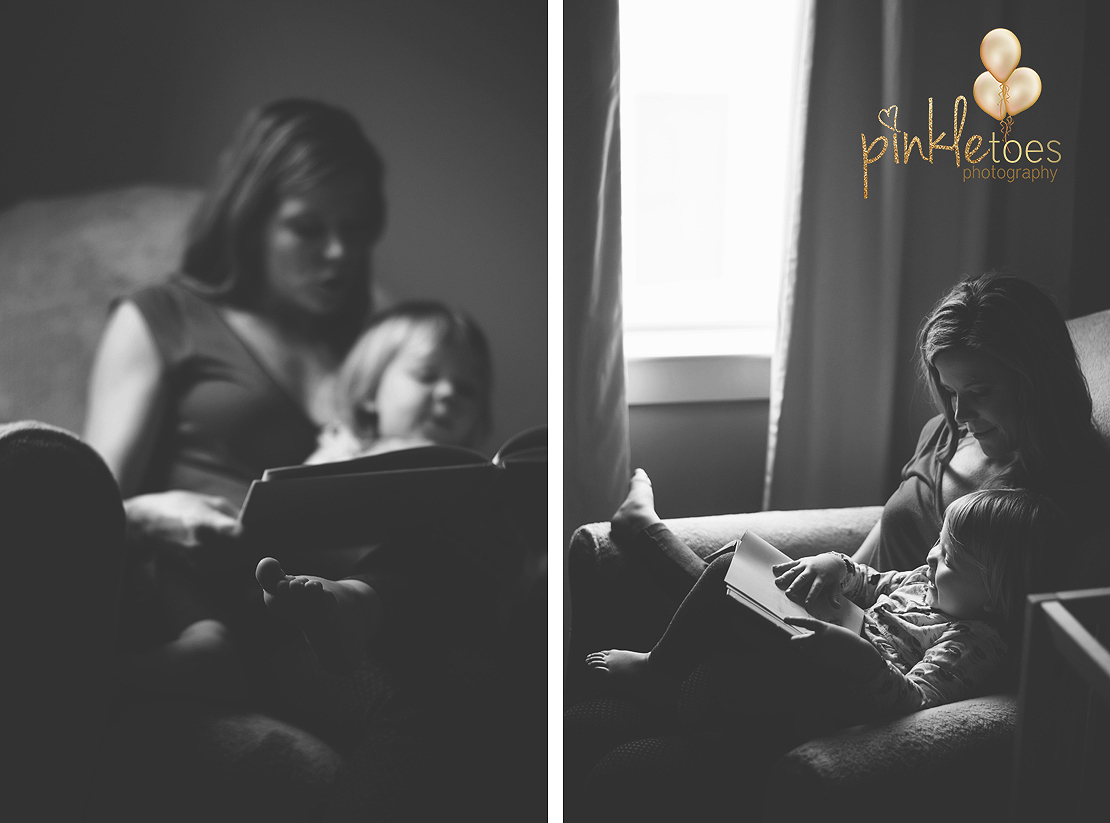 We ended the session like THIS and by far, it was one of the most memorable session story times I've ever photographed. So Jody started reading Someday and I was happily snapping away, minding my own business, enjoying life and all the things that come along with it, when out of the blue, that sweet little children's book just grabbed me by the heart and squeezed the breath out of me so hard, tears started streaming down my face and I could not control it. Jody gave me no warning that this book was going to send me into this emotional tailspin and I'm not sure if I can forgive her for that (okay, maybe I can). Oh. My. Word. If you are a mommy and you haven't gotten Someday for your child(ren), you need to do so stat. Just make sure you have some tissues nearby. (I may or may not have bought several copies before I even left the driveway after her session).
And now, Jody's take on the photo session:
1) Tell us a little bit about your family… We are a family of 5. Mom, Dad and three (yes.. THREE) girls, ages 8, 6 and 2. Lots of estrogen!
2) What made you decide this was the time to do a photo session? Were you marking any special occasion, etc? I've been a Pinkle Toes blogstalker for a while and attended Michele's workshop in Charlotte in 2013 (which, FYI, was a game-changer for me and my business)! As soon as I heard that Michele was visiting Charleston, I knew I wanted to have our family captured by her.
3) Where was your session held and why? At home. We moved in to our house 3 days before our youngest was born and have existed in a constant state of blissful chaos ever since. I have never had an in-home lifestyle session and wanted to document this time in our family history (with my most favorite lifestyle photographer), when our girls are still little and there is just a tiny bit of baby left in each of them.
4) What did you like about your session location? Home is where we spend most of our time together, so I love the authenticity of having us photographed in our own space.
5) What was your favorite part of your session? It is hard to pick, but probably getting to play with Playdoh, or reading a book or snuggling with my girls!
6) Was there anything you were nervous or worried about before the session? If the kids would behave (the PCS is strong in this family)! [PCS = Photographer Child Syndrome and it is a very real thing.]
7) Any funny stories or interesting happenings during your session? A memorable morning indeed! Michele asked me to photograph her on the beach at sunrise in honor of the lifestyle and fitness changes she has made over the past year [I'm excited about this project!] . Since she was on such a tight travel schedule, and since I live near the beach, we decided the best time for the family session would be that same morning. So, Michele offered to help entertain the kids while I got ready and even helped style their hair. She is so sweet and generous with her time! I can't thank her enough for the entire experience!
8) Any advice to other families before their photo sessions? Relax and have fun with it! Michele is MAGIC with her camera.
9) What made you choose Pinkle Toes Photography? Where do I begin? There is something about the way Michele is able to make beauty out of the most ordinary things and the way she is able to capture the connections between people that I find amazing.
10) What do you hope your kids/family will say years down the road when looking at these images?
"Mom and Dad really do love us/me"
"I remember that house"
"I remember that book"
"Look how little we were"
"Look how young Mom & Dad are"
"I look so much like Dad/Mom"
"This is your great-great grandmother when she was little" – [There go my tears again! Thanks a lot, Jody 😉 This is so beyond perfect and the whole reason we do what we do, my friend.]