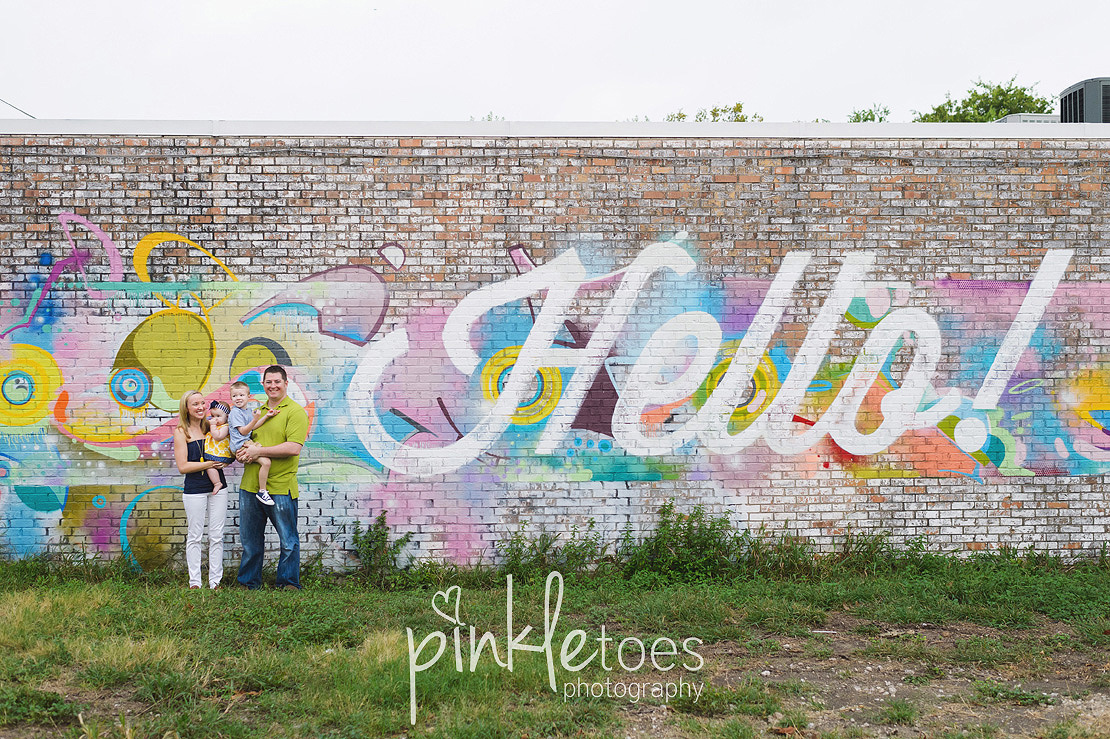 I admit that I nearly wrecked my car when I spotted this wall a while back. It was so nice to stumble upon something a little different and SOOOOO beautifully colorful among the bold, cool Austin graffiti. And I was delighted when this family decided to hold their photo session here! It made for the perfect backdrop against their bright, colorful clothing that simply reflected their bright, colorful personalities.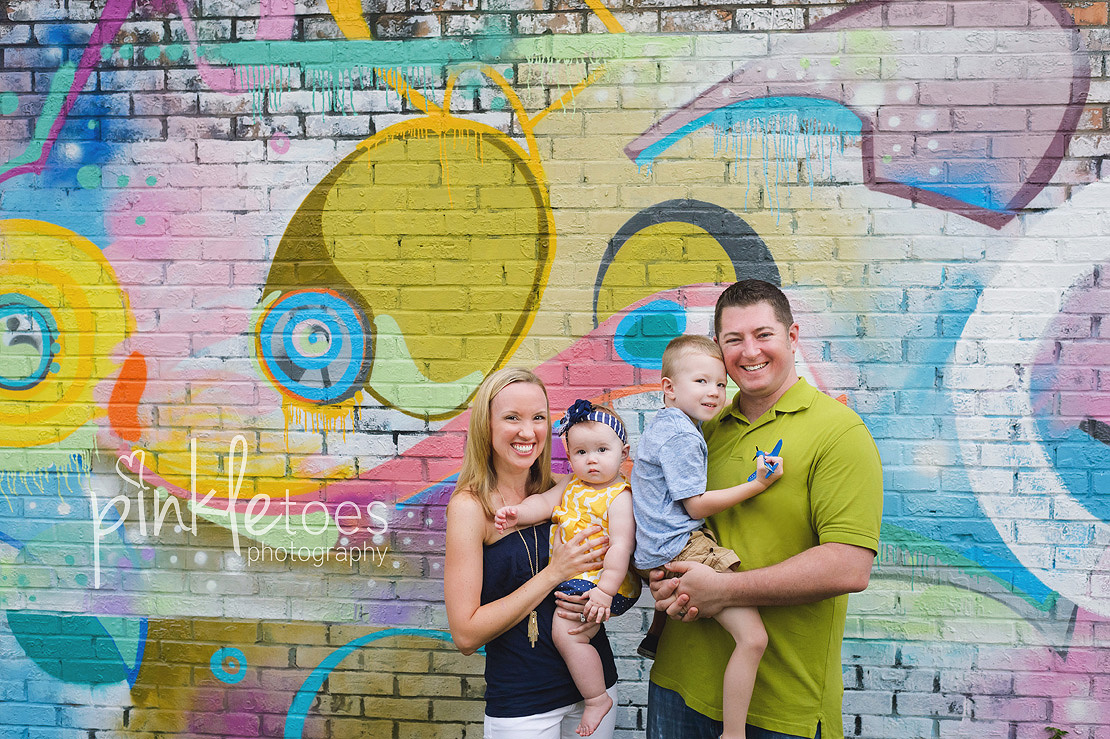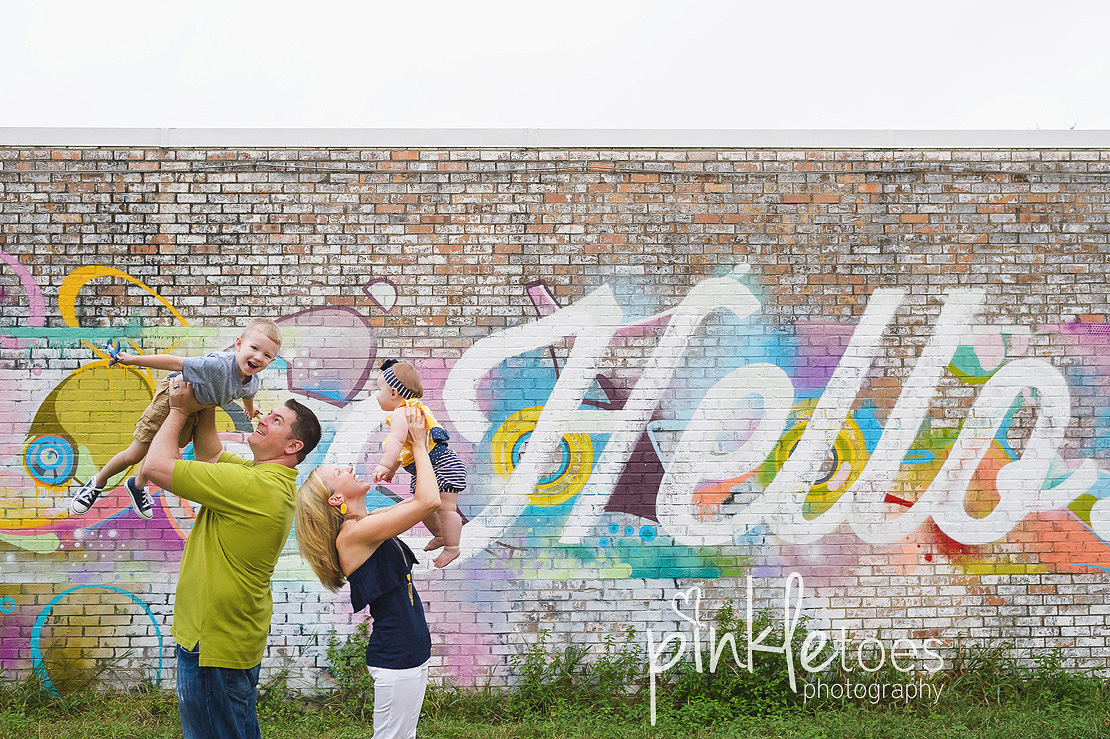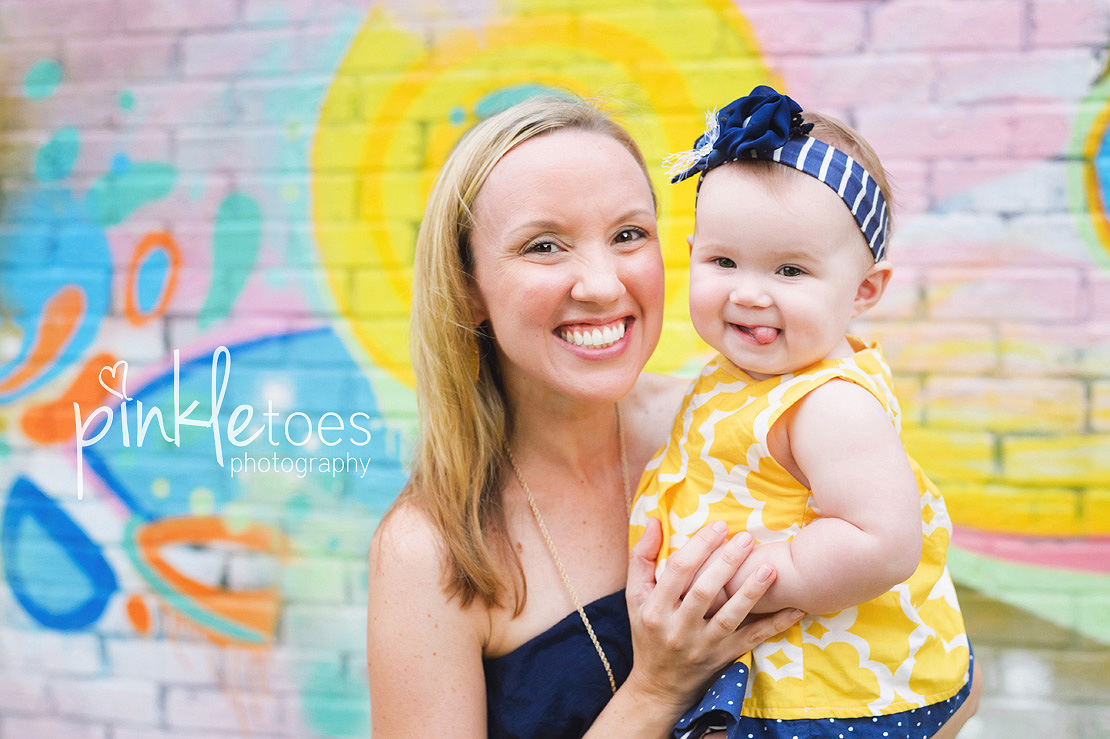 Baby girl was a big fan of sticking out that tongue…and it was too adorable!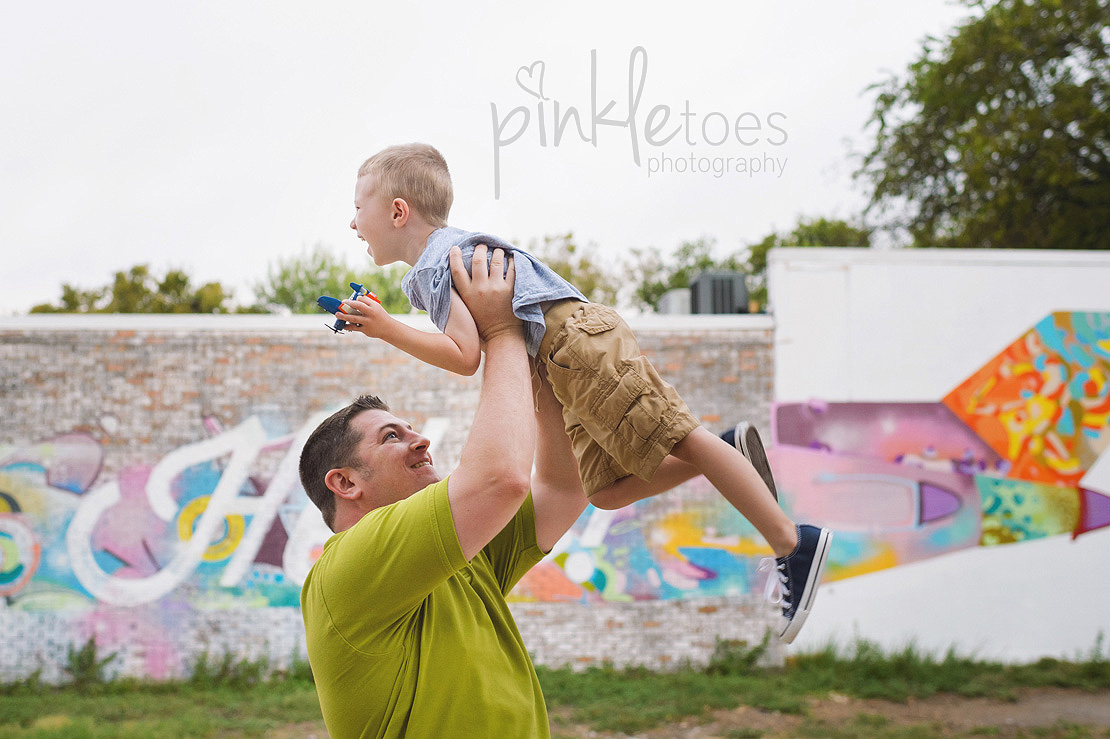 Playing airplane while holding an airplane in front of an airplane wall = we are talking multidimensional family photography here.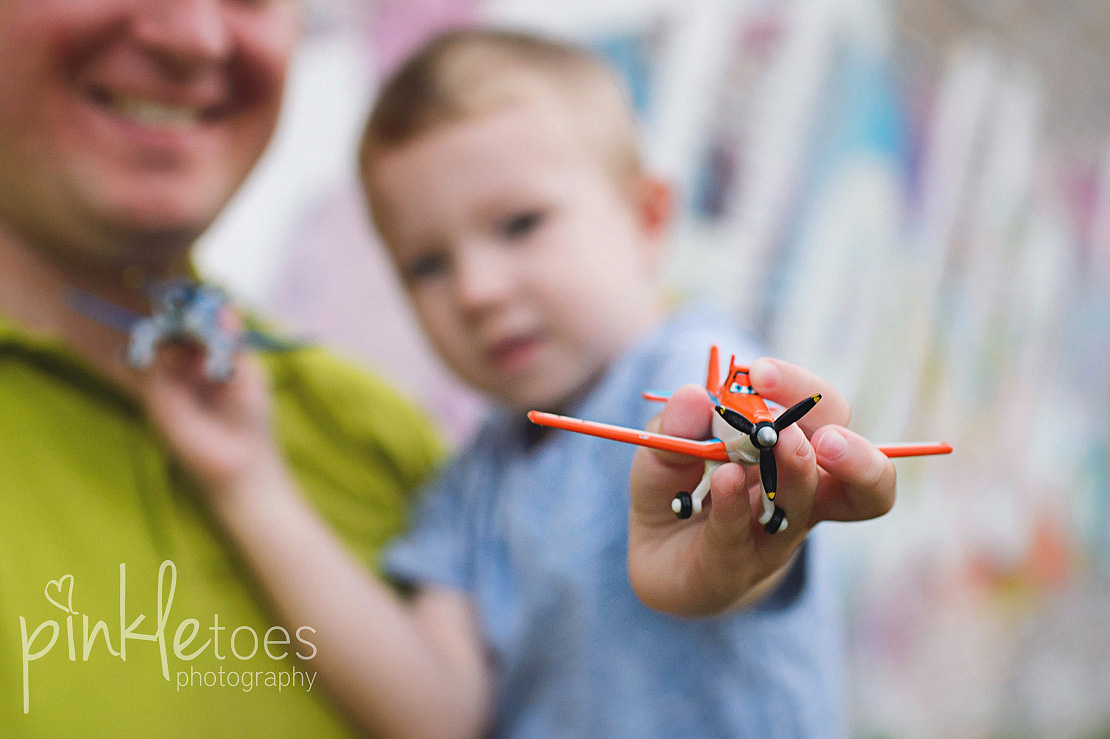 And here's another cute shot featuring the whole wall.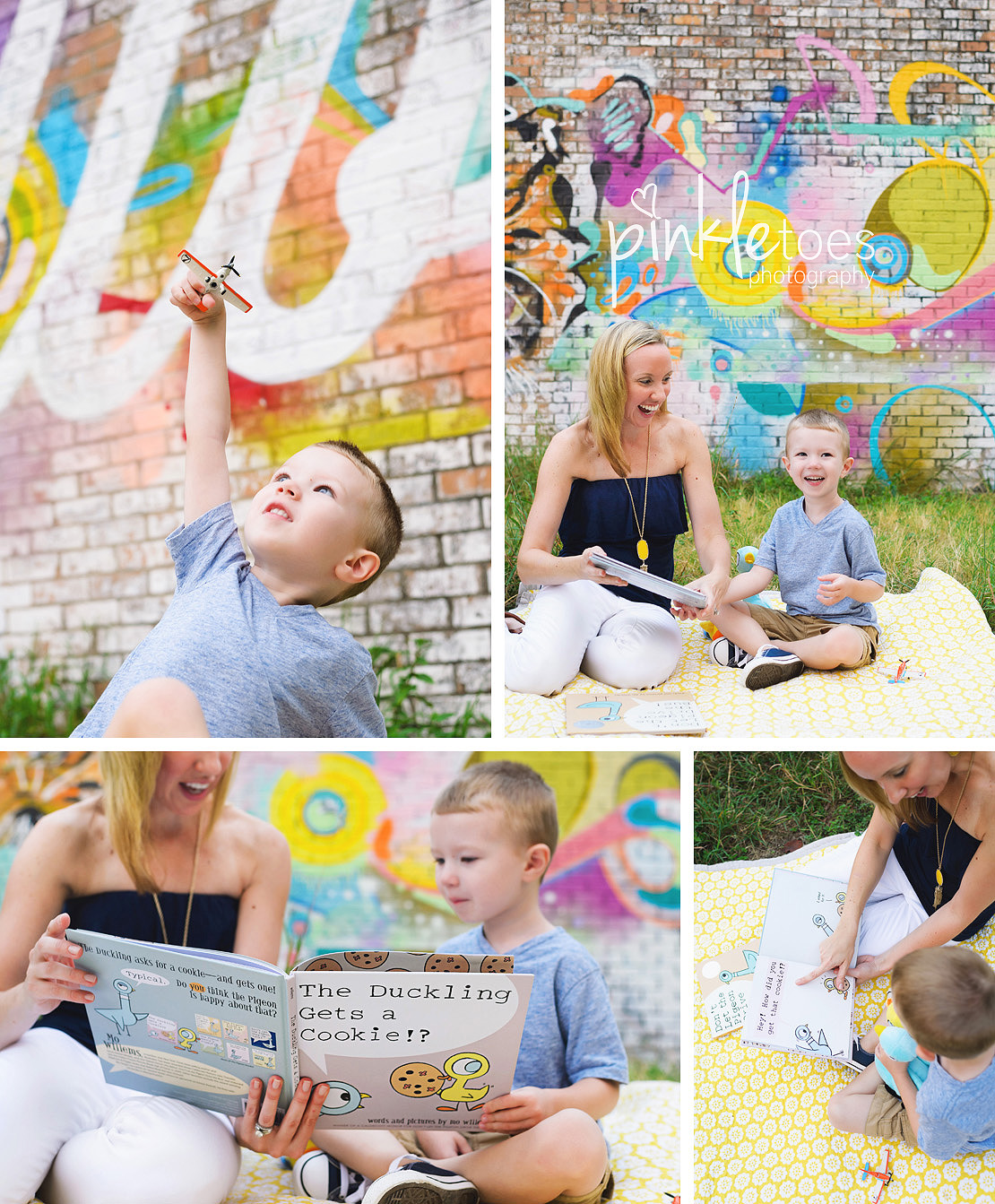 Time for reading their favorite books. I wish I had taken audio of the AWESOME voices everyone was providing!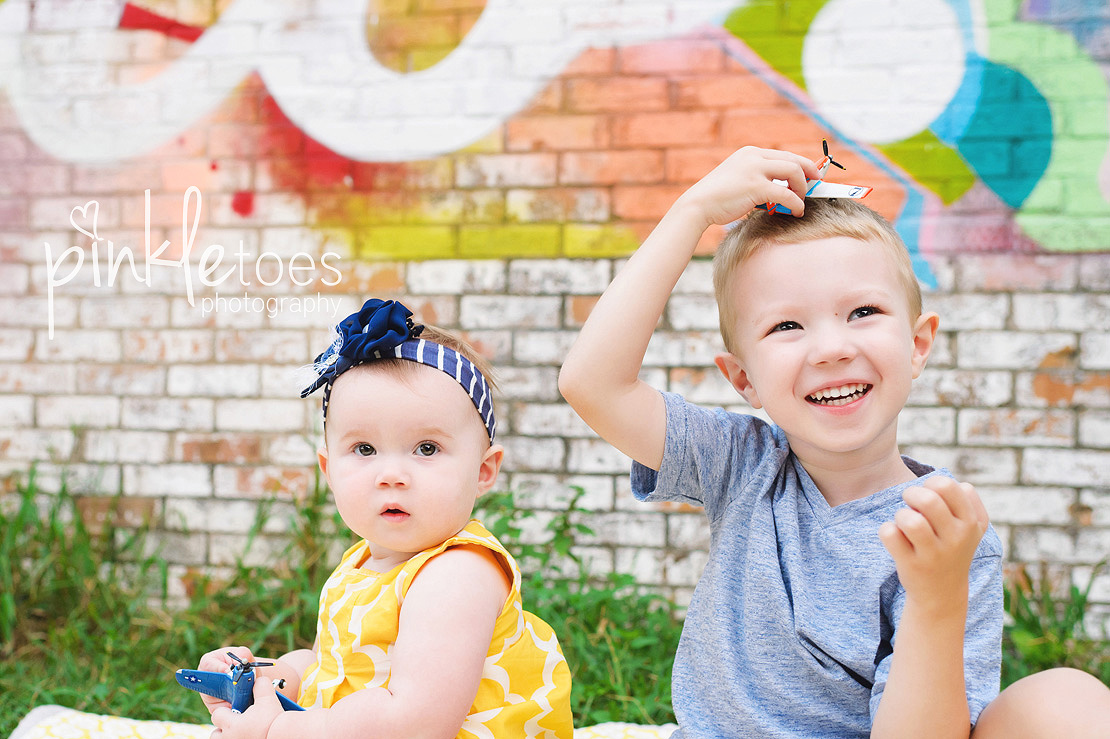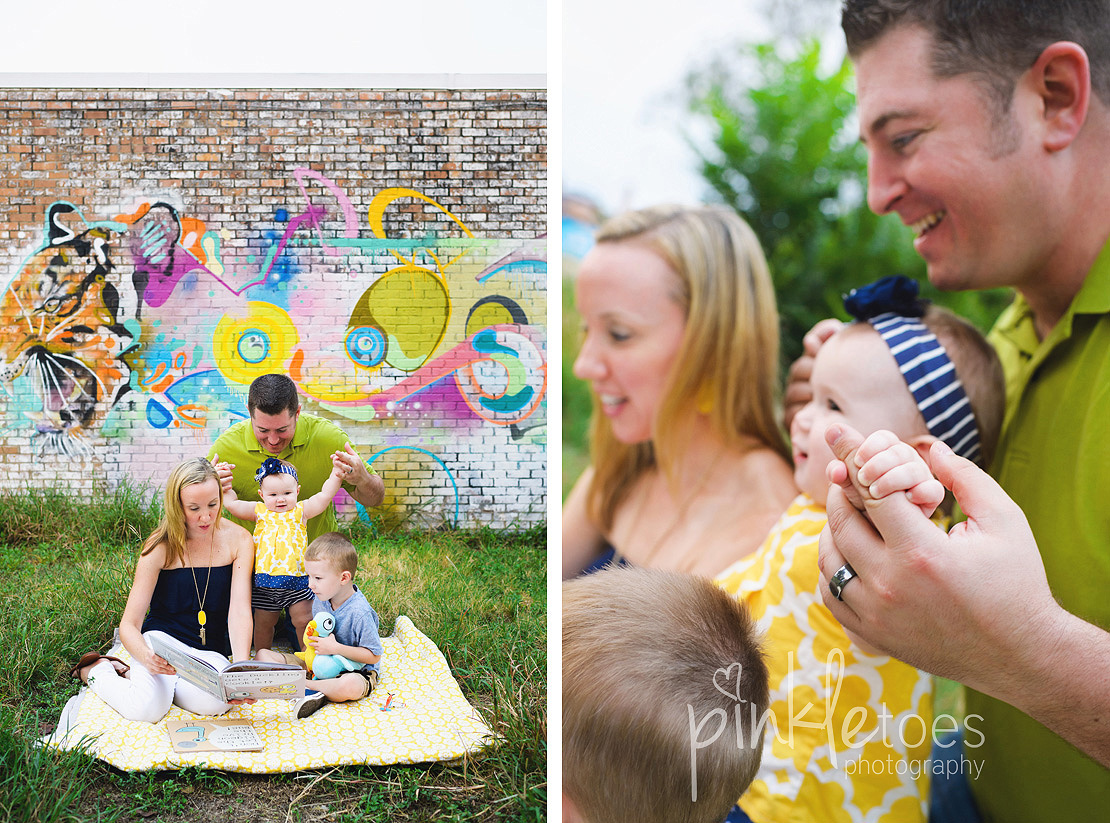 And then…the high school band started up their practice across the street, so naturally, we decided to compete ;-):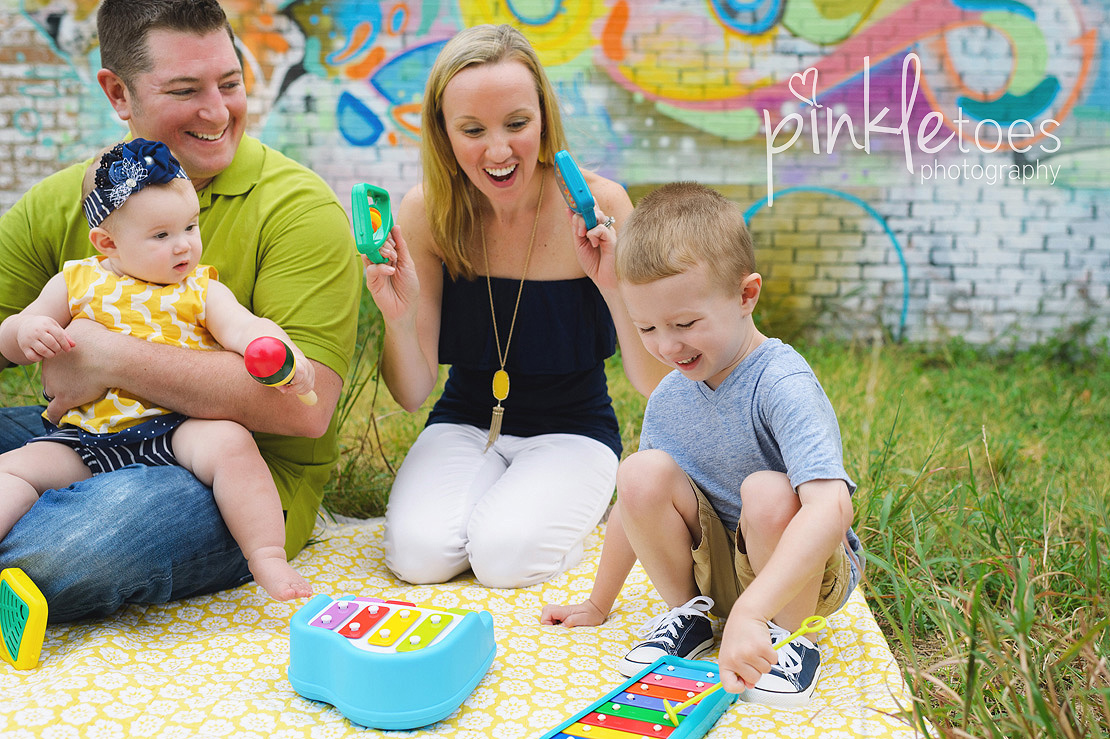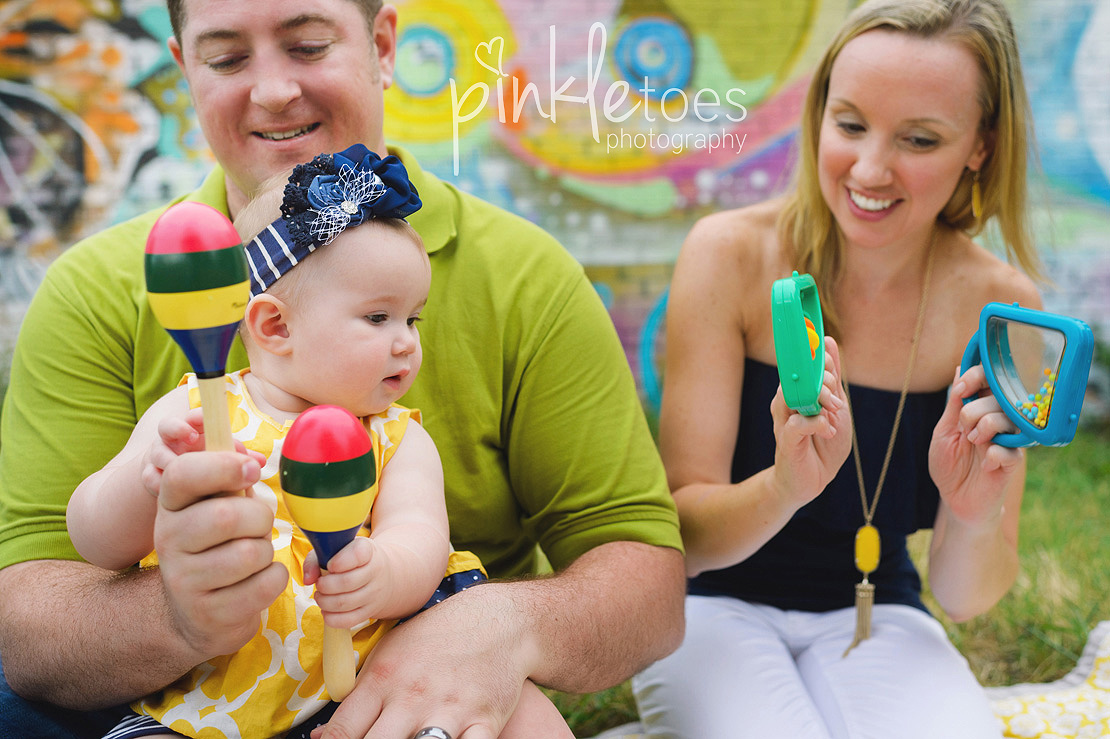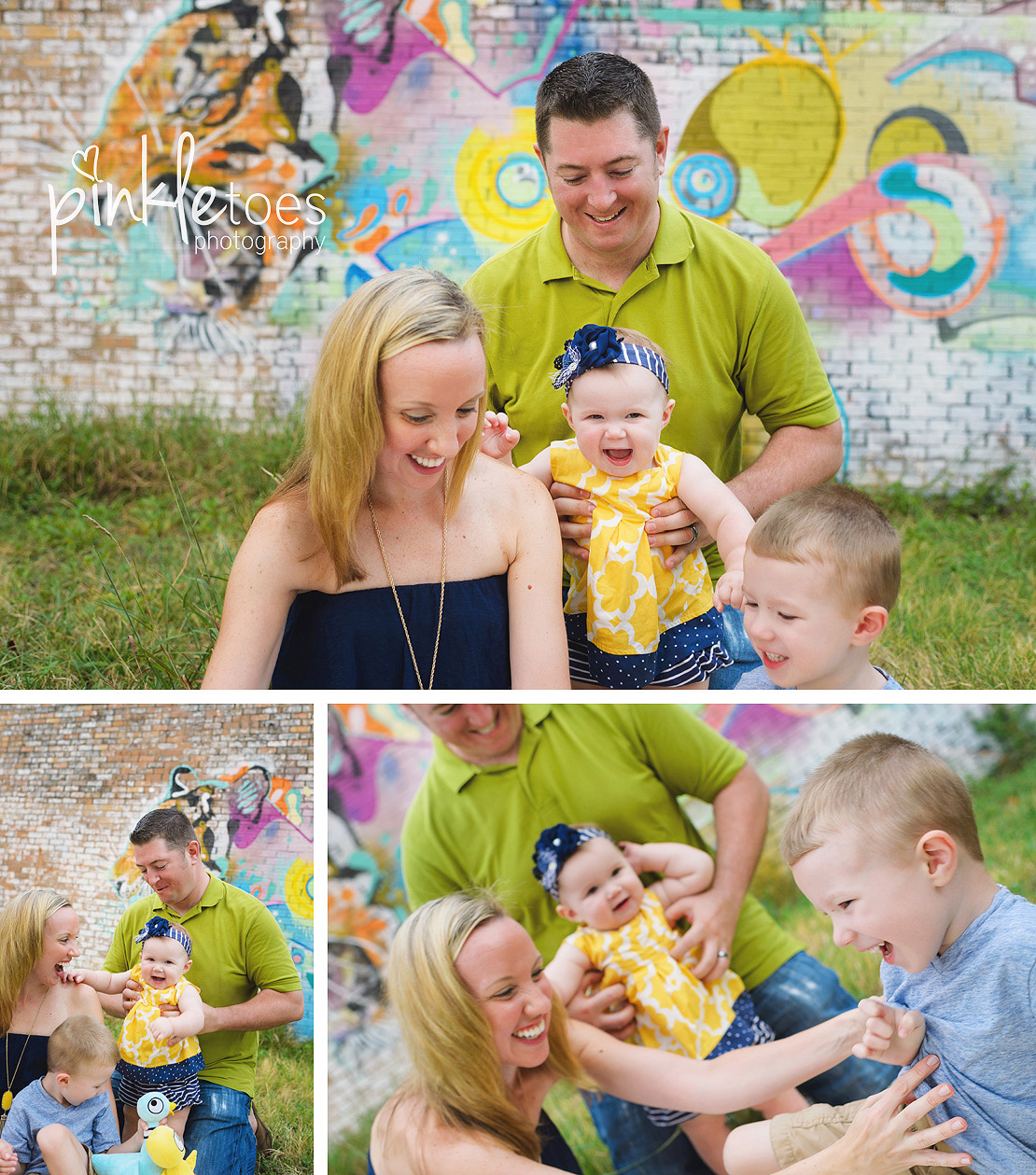 #winning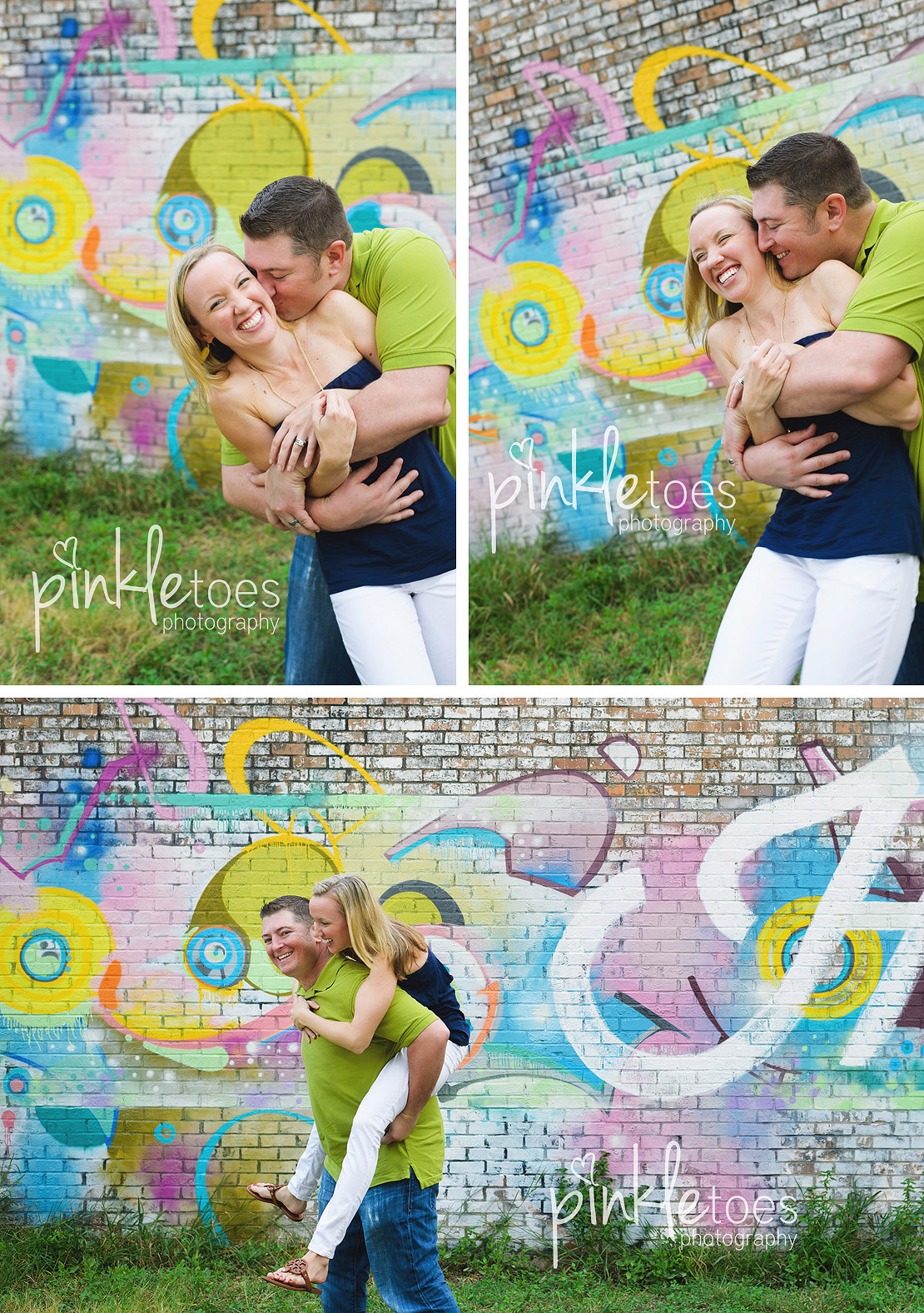 These two are a wonderful, loving, relaxed, joyful, down-to-earth couple. Obvs. It really took zero time for them to warm up for the session.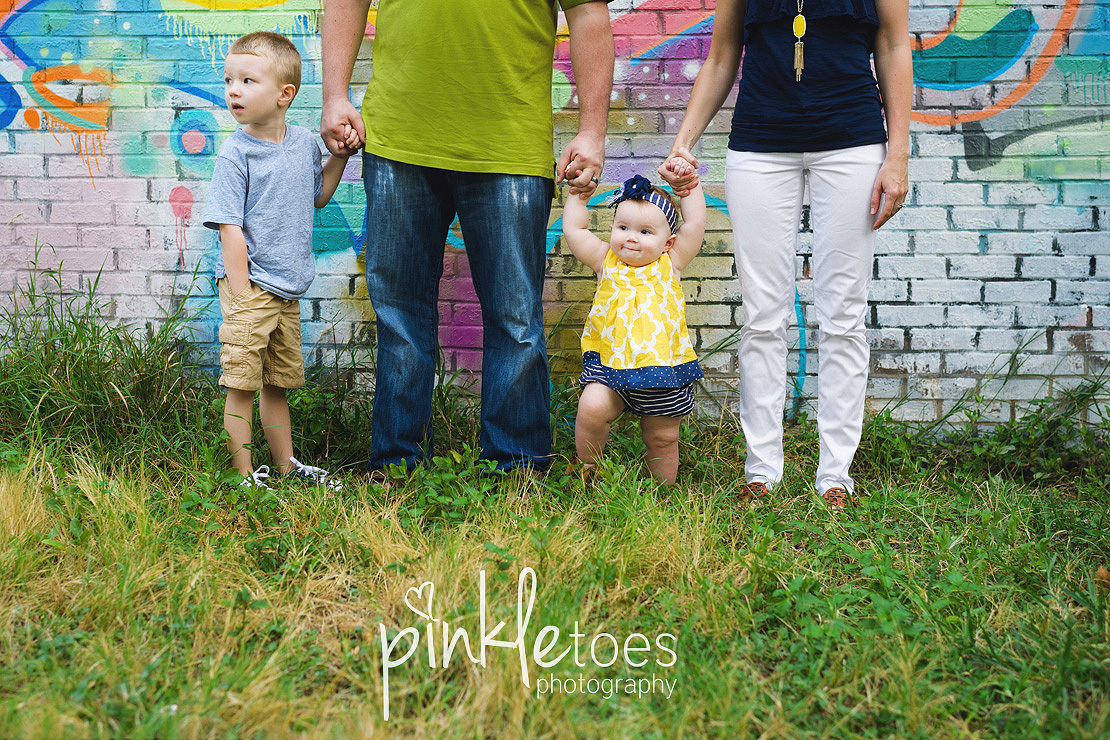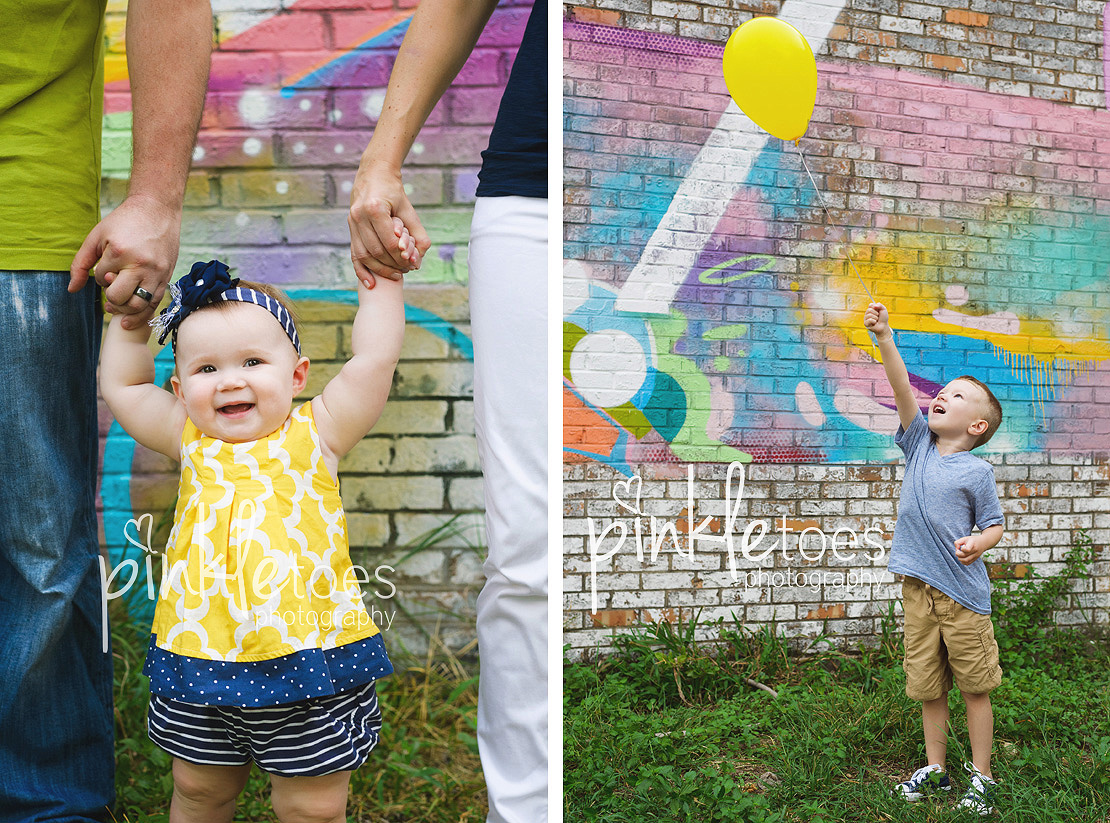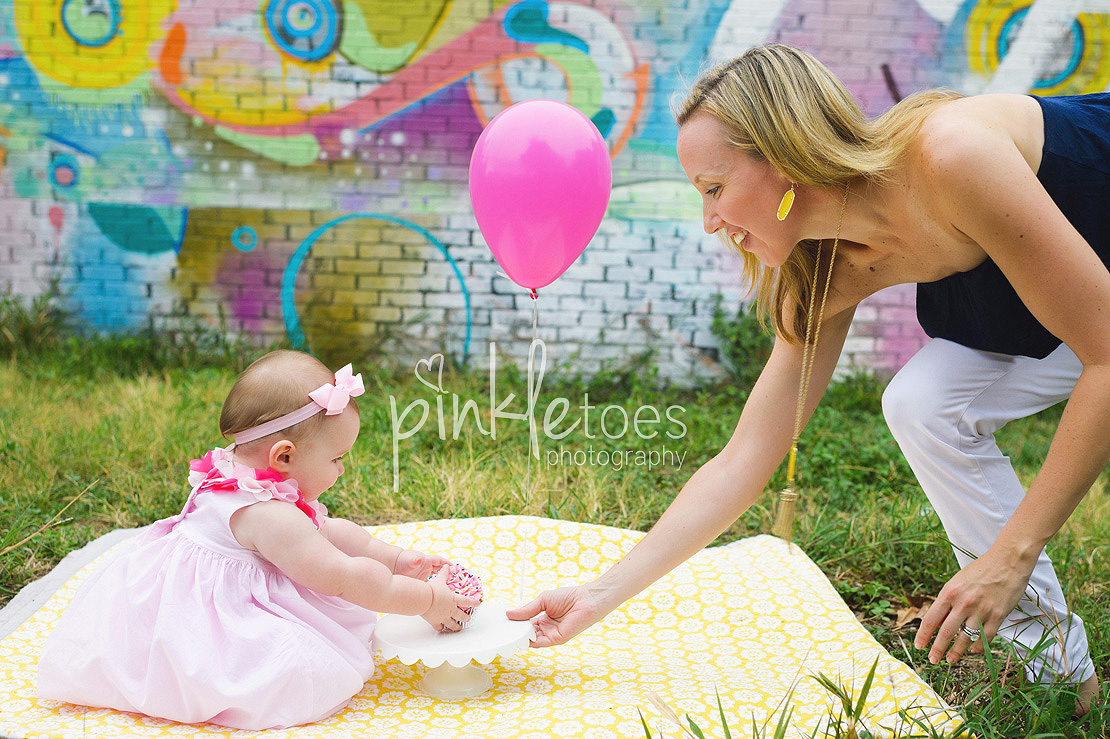 Time to celebrate ONE YEAR with a cupcake smash!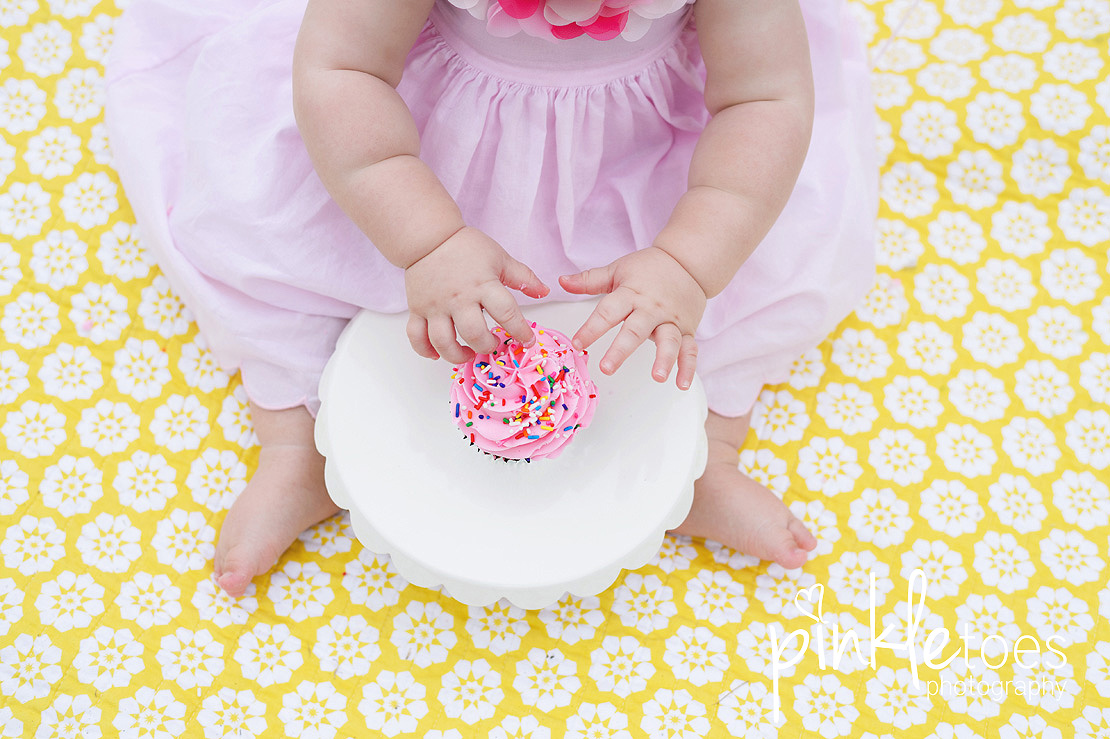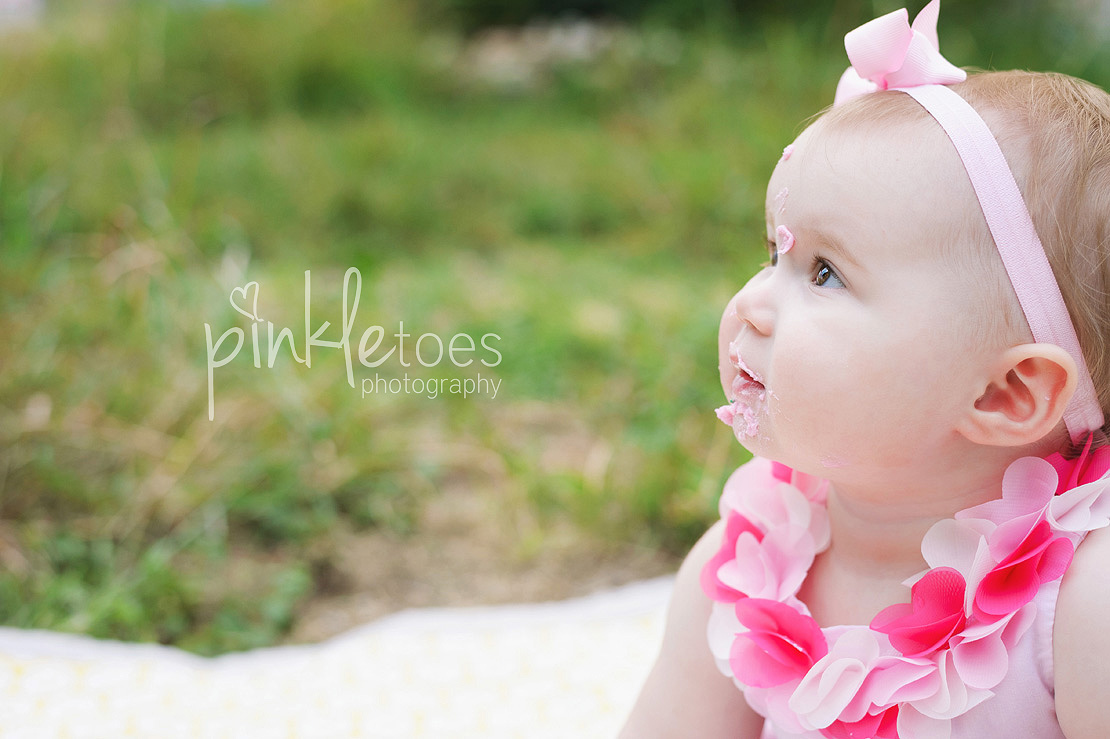 Success!!!
From mom:
1) Tell us a little bit about your family…
We have been married for 11 years and have been living in Austin for a little over a year. Andrew (almost 4) and Alison (almost 1) are the light of our lives and we love watching them interact with each other and seeing their personalities shine through!
2) What made you decide this was the time to do a photo session? Were you marking any special occasion, etc?
Andrew and Alison both have birthdays in early October so we wanted to capture them around their birthdays.
3) Where was your session held and why?
Our session was held at the "Hello" wall. I wanted to do an urban shoot in a space unique to Austin, so Michele suggested the wall and it was perfect!
4) What did you like about your session location?
It was just a neat space with lots of bright colors. It even had an airplane painted on it, and Andrew is obsessed with airplanes!
5) What was your favorite part of your session?
Playing the instruments and trying to be louder than the high school band practicing across the street! Also, watching Alison dig into her birthday cupcake

6) Was there anything you were nervous or worried about before the session?
The humidity ha ha! The kids getting tired, hungry and crabby (but they did great!)
7) Any funny stories or interesting happenings during your session?
Going back to the humidity… we just weren't expecting that. [True story: I would rank it is one of the top 3 most humid sessions I've ever done. It was BRUTAL, but everyone hung in there!]
8) Any advice to other families before their photo sessions?
Just go with the flow.
9) What made you choose Pinkle Toes Photography?
I had been following Pinkle Toes blog and love the vivid colors and overall fun atmosphere the photos depict.
10) What do you hope your kids/family will say years down the road when looking at these images?
That we had a really fun silly time getting photographed!