[Austin lifestyle newborn photo session at home]
I'm not sure if I ever told you this before, but the sessions that sometimes make me the most nervous are those for clients that I've worked with repeatedly before. Why? I'm always a bit scared about successfully raising the bar. I think most photographers can relate to this, actually. But, the wonderful part (and this probably outweighs the nerve-wracking part) is that I've been able to get to know them more and more over the years and we are certainly more comfortable working so closely together. Our photo session rhythm just comes more naturally and it feels effortless.
Plus, I got the chance to help create and carry on some tradition photos. A few years back when I photographed their newborn son, we incorporated a beautiful blue sari that was presented to mom as a means to celebrate the arrival of her first baby. This time, we were able to revisit those images with her daughter, but she is wrapped in the sari her mom wore on her wedding day.  Now that just gets me all kinds of choked up. In fact, I kept tearing up at the session imagining these very images sitting out somewhere on baby girl's wedding day (many, many years from now). I. Love. Tradition. My personal fav is HERE.
She was as perfect little princess and her brother was very much the loving and protective prince that day. They are going to have so many wonderful times and adventures growing up together.
——
Finally, I wanted to mention mom's hair and make up. Now, she is STUNNING as it is already, but she is also smart in realizing that with a newborn baby AND a very active little boy to get ready for the session, it's much easier to let someone else take care of getting herself done up. I cannot recommend enough (and ESPECIALLY for newborn sessions) to hire someone to handle your hair and makeup before your photo session. Trust me, it is such a burden released if you know you are not going to be facing a bad hair day. And, if you haven't been sleeping for the past few weeks because you just had a baby, you've got someone who knows how to make sure you look refreshed but not overly made up Katie with Modern Muse Beauty  knows how to do just that and make moms look like brighter versions of themselves. Good teamwork, ladies! S…you truly looked all kinds of radiant!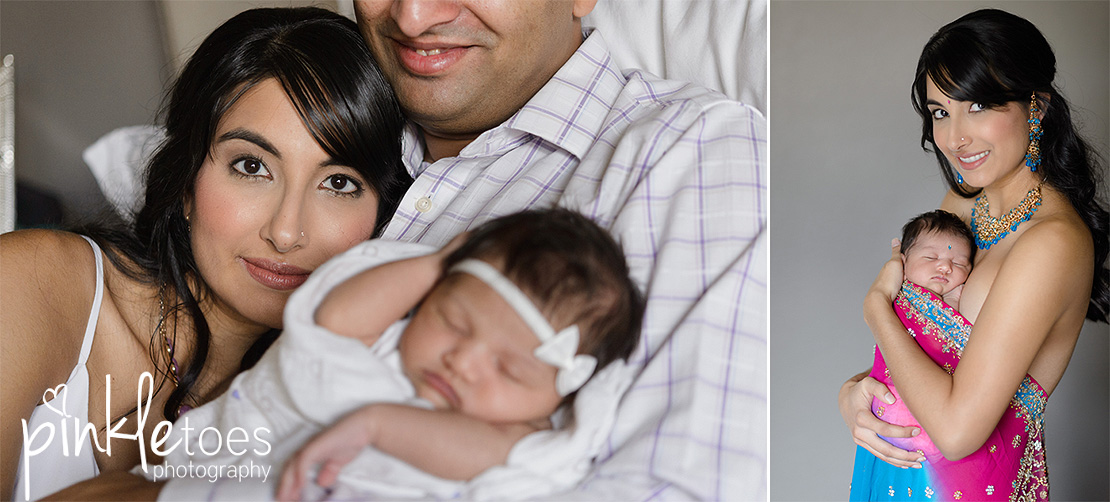 I am so glad I had Katie come and help me do my hair and face before our session. As a new mom, it is very difficult to find the energy to do these things yourself.  Katie was prompt, fun to talk to, and made me feel a little more like my usual self, rather than an exhausted and sleep-deprived zombie. I feel she was a key player in making the newborn session successful. Plus, it was nice to have a little pampering! I would certainly recommend her to anyone, especially before a newborn session.