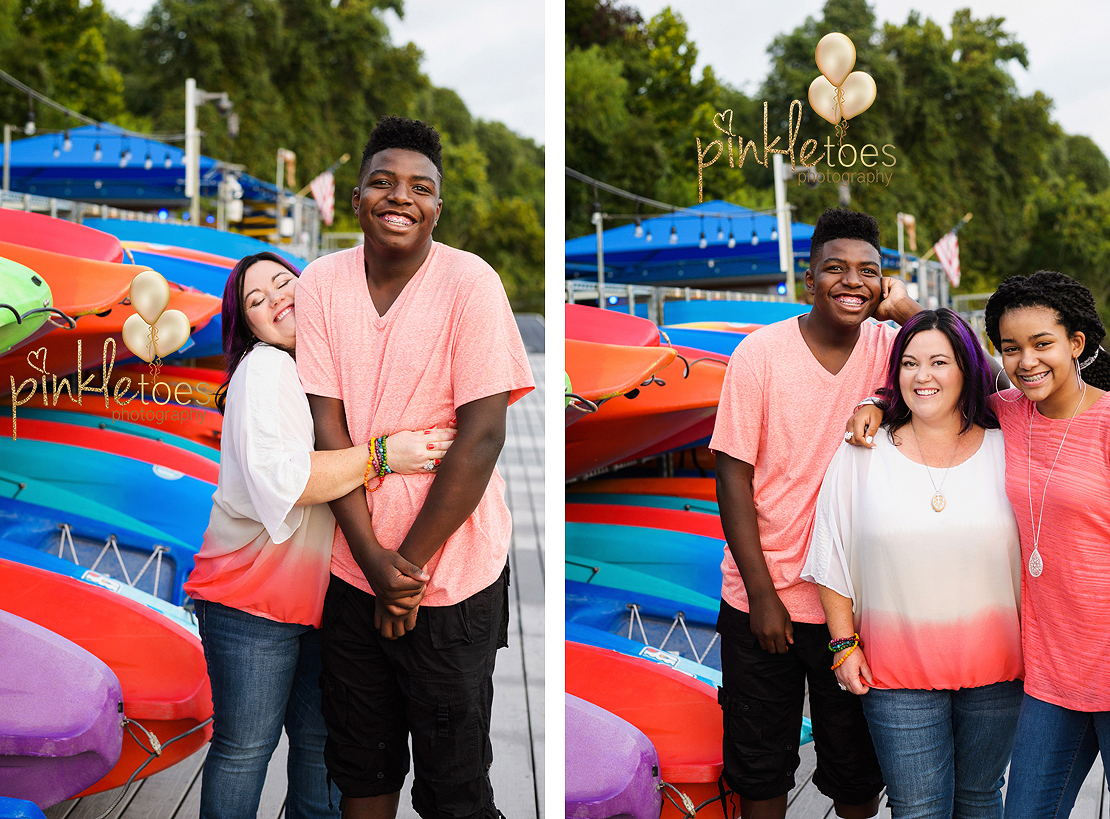 There is so much I want to say about this family photo session we did during their trip to Austin, but I also want to get these sneak peeks up ASAP. So here's what you should know:
There was SO much laughter the entire time. I don't think I could take a serious picture even if I tried and that is totally wonderful.
I LOVED how he used his mommy as his armrest…a habit I don't think he even realized he was doing most of the time. I know it won't be long before my own sons are taller than me and I hope at least one of them develops this habit.
I didn't want the session to end. But eventually, it did get too hot and too sunny to continue, so we all went out to breakfast together instead and I will never forget that.
I love Angela's hair…gah! The color! Interesting to note, I actually met her years ago when she came to a Pinkle Toes Photography Workshop here in Austin. She came all the way from Roatan which blew me away (and what a GORGEOUS place that is!). Now she's a photographer in Colorado…check her out.
I also loved her daughter's new look that she got just for their visit to Austin! See us playing below and also don't miss another version HERE.
And finally, I love that I got to use that wall I've had my eye on for a while now. I mean, it just was the PERFECT place to end our session. So. Much. Fun.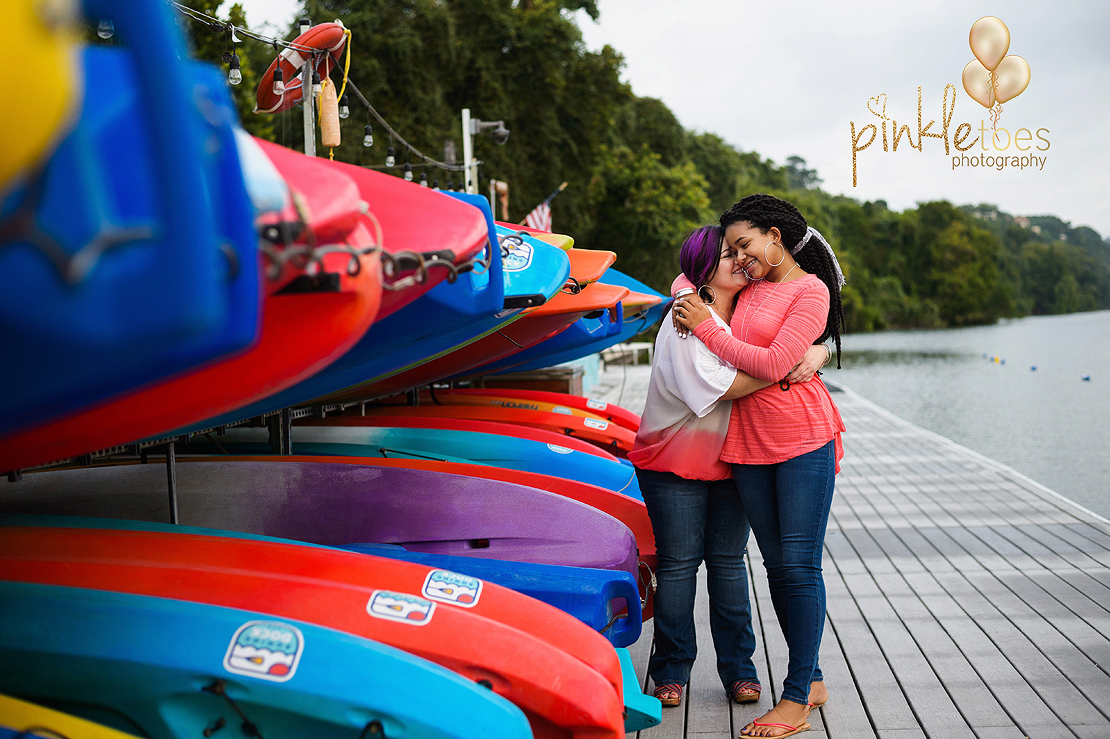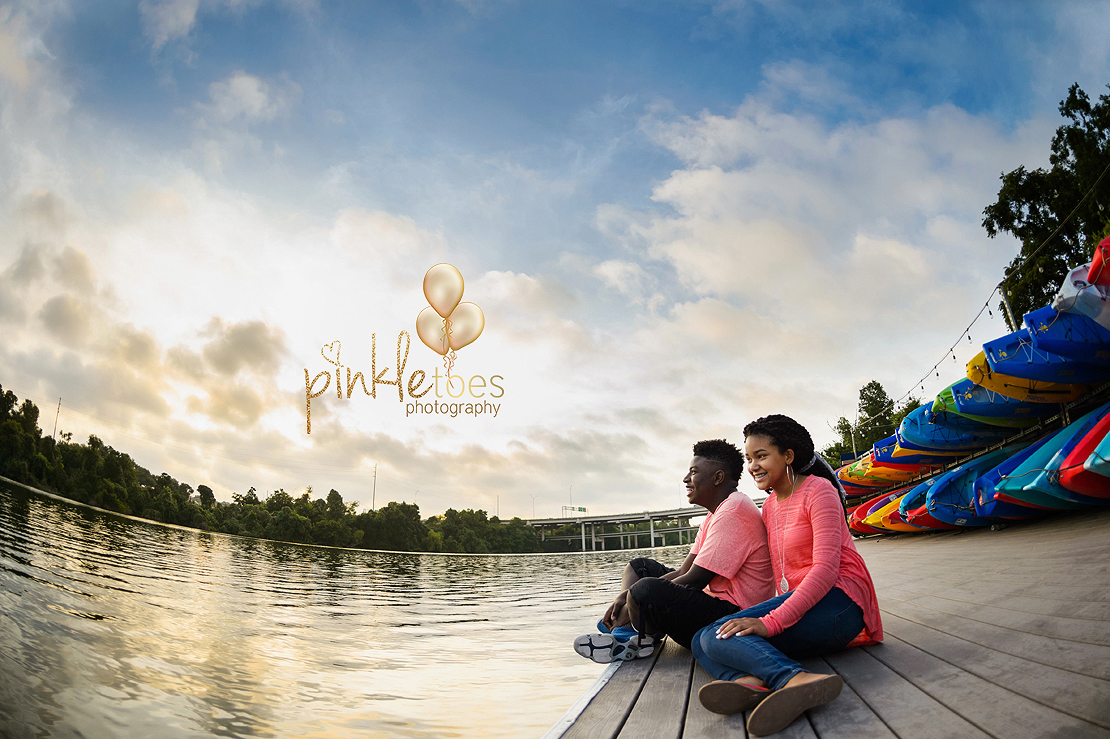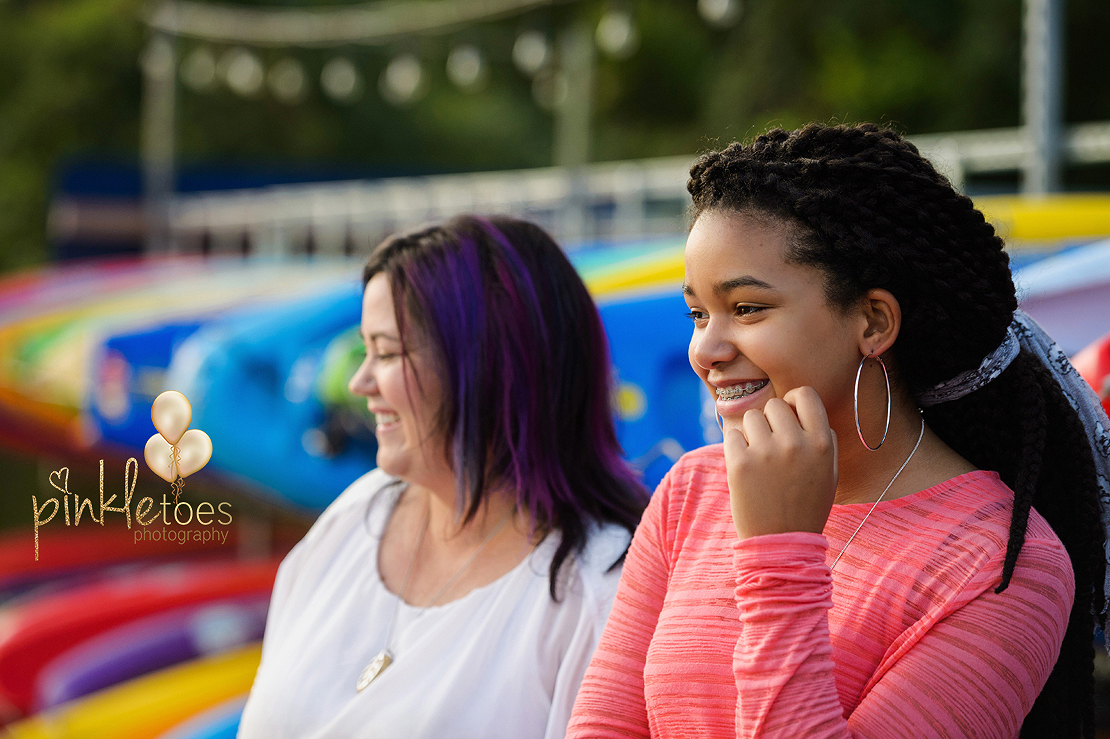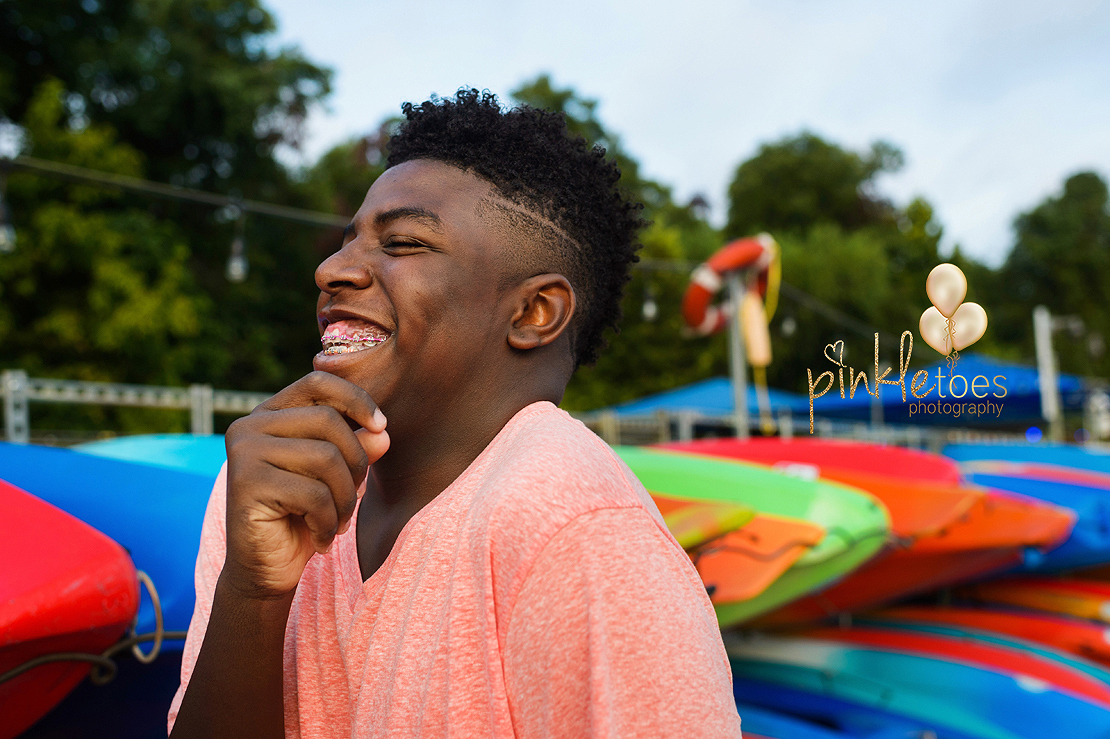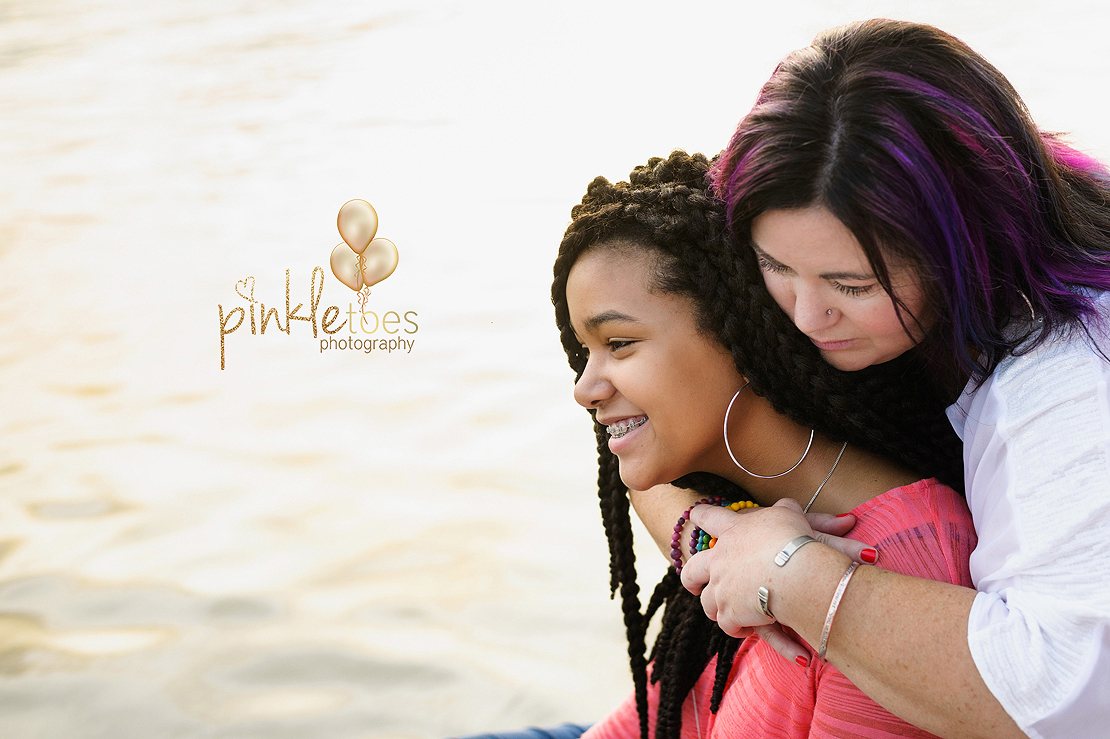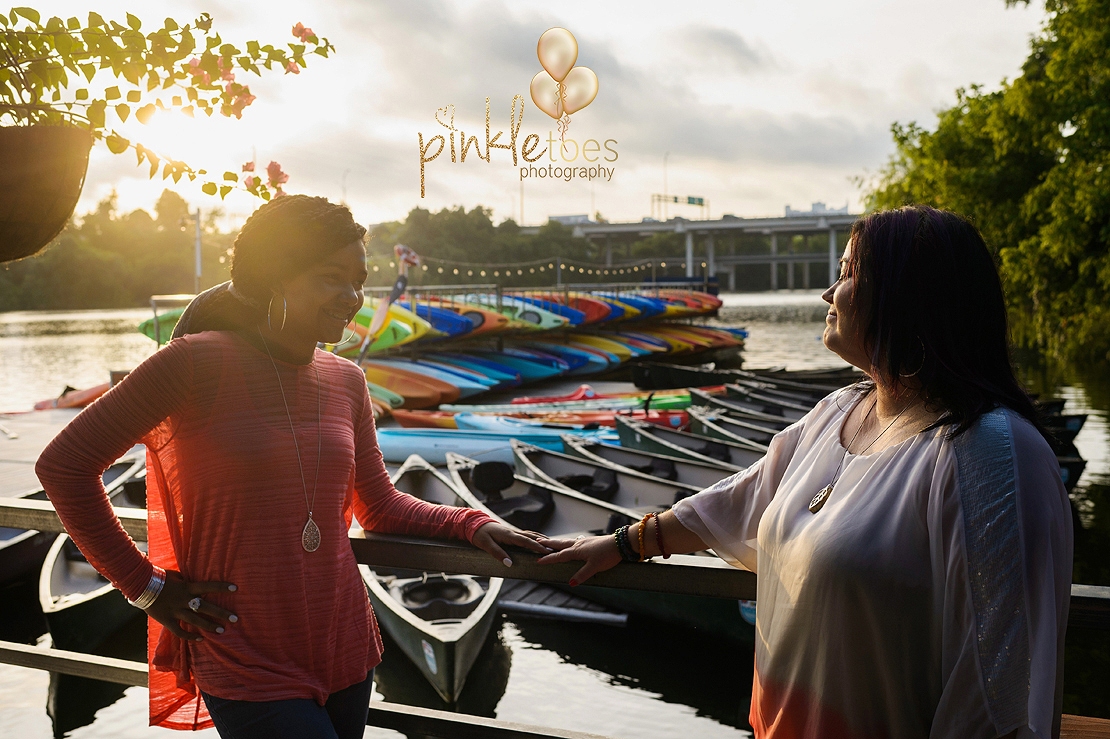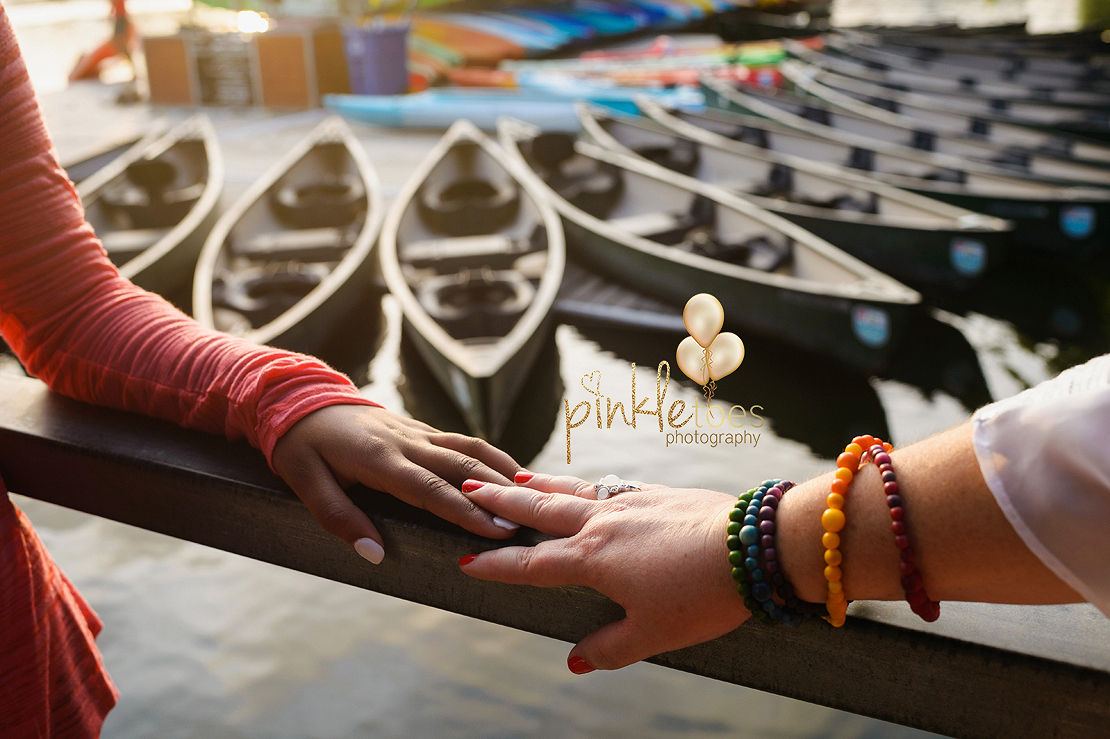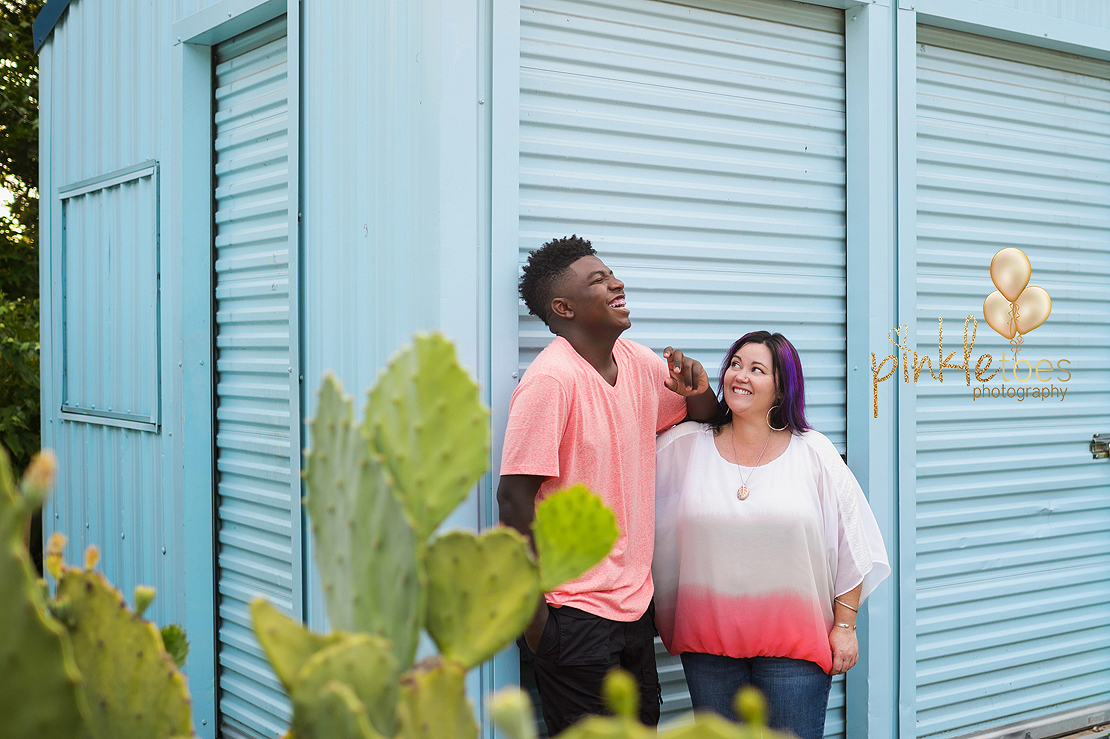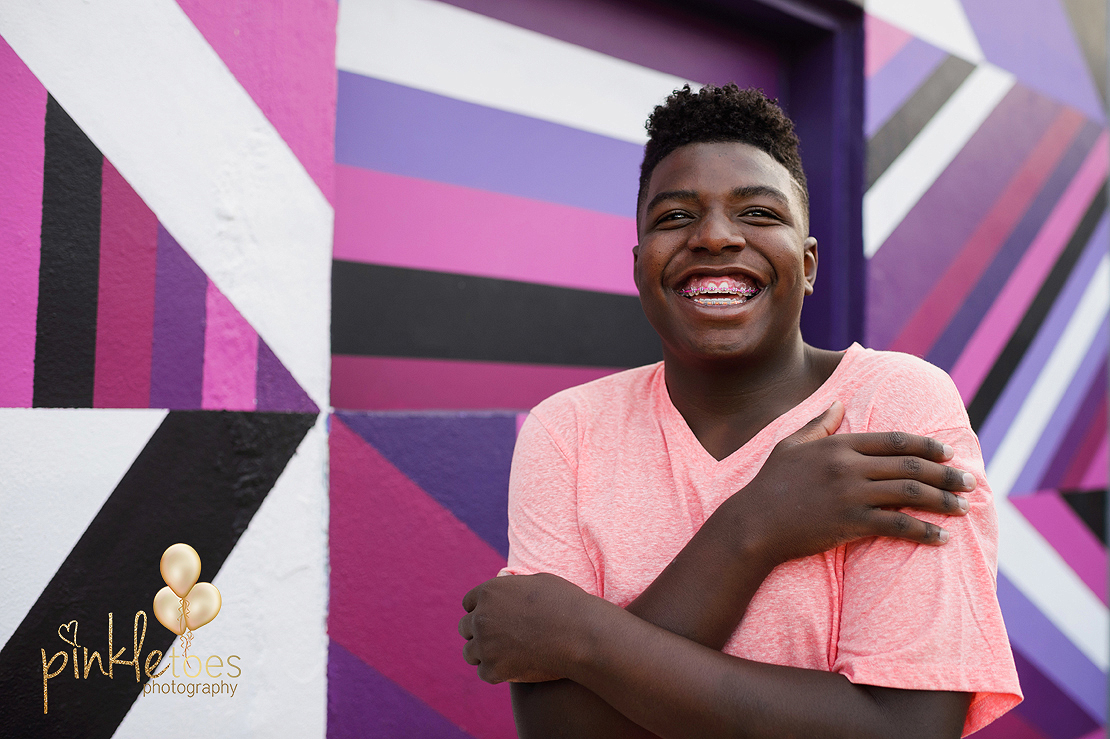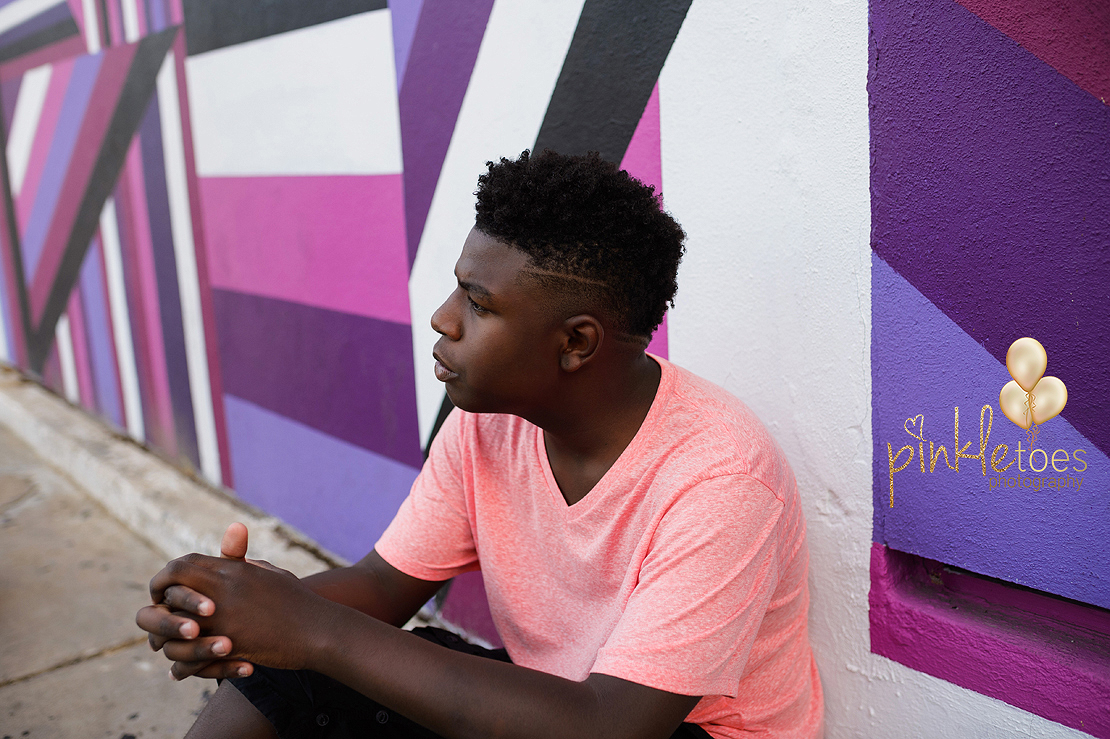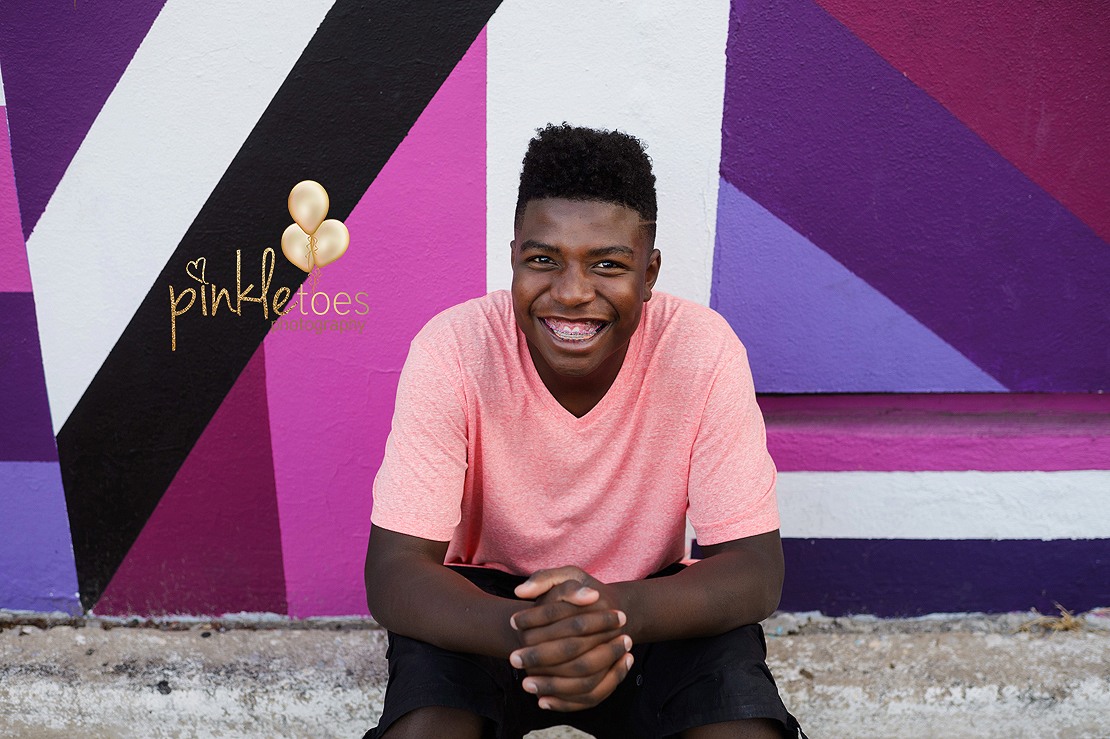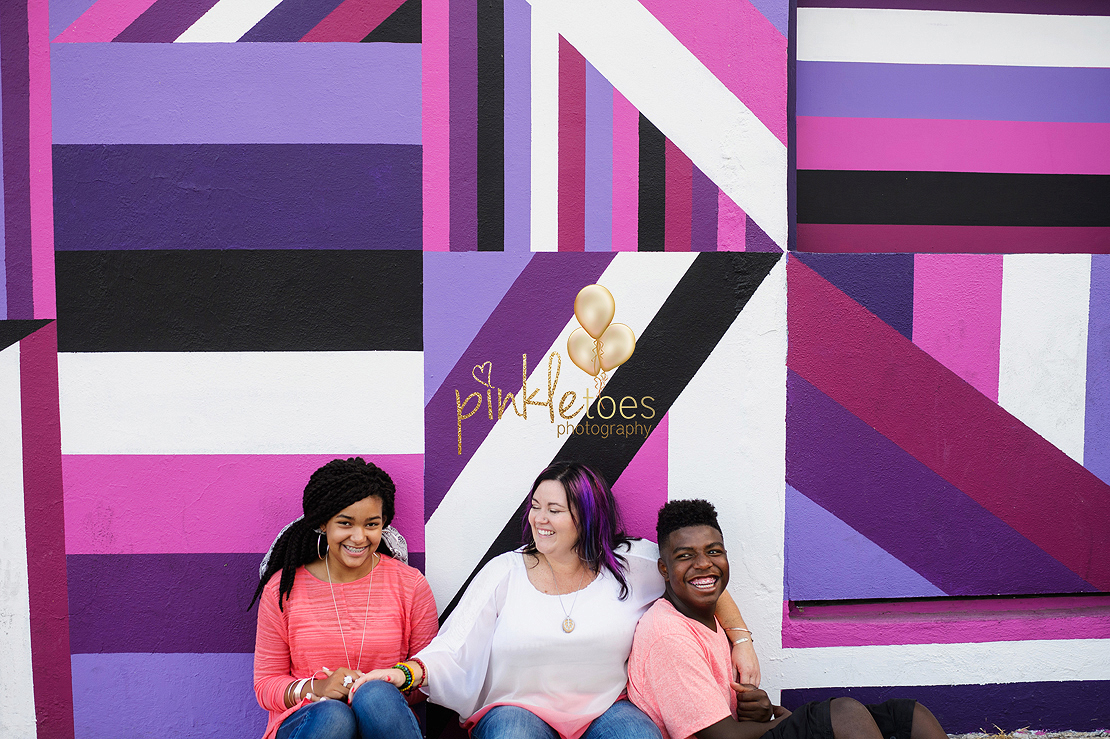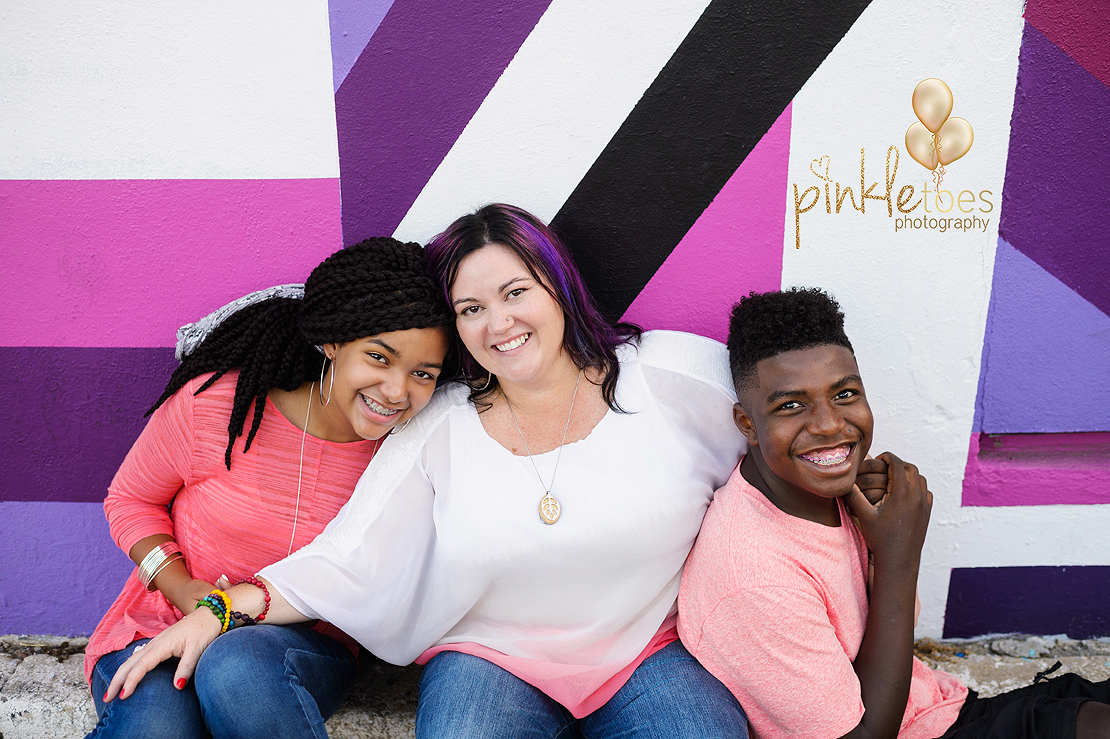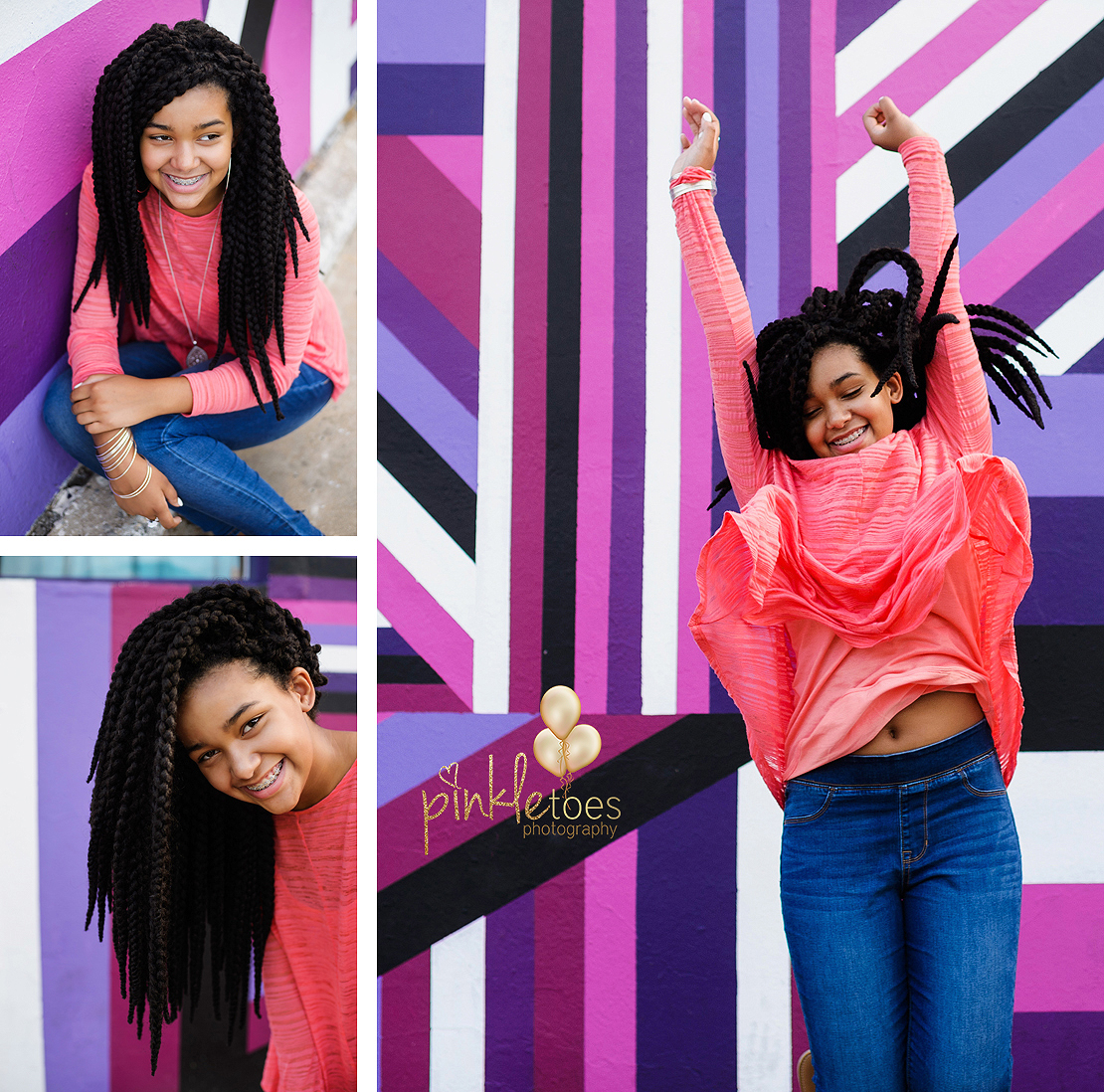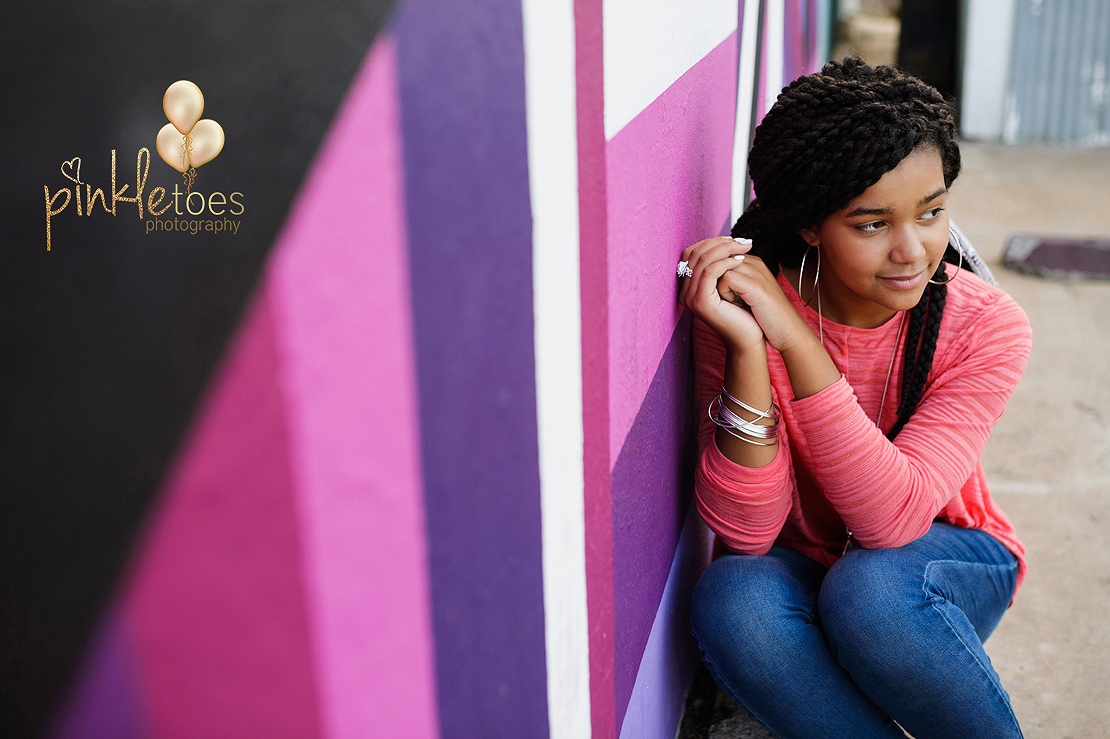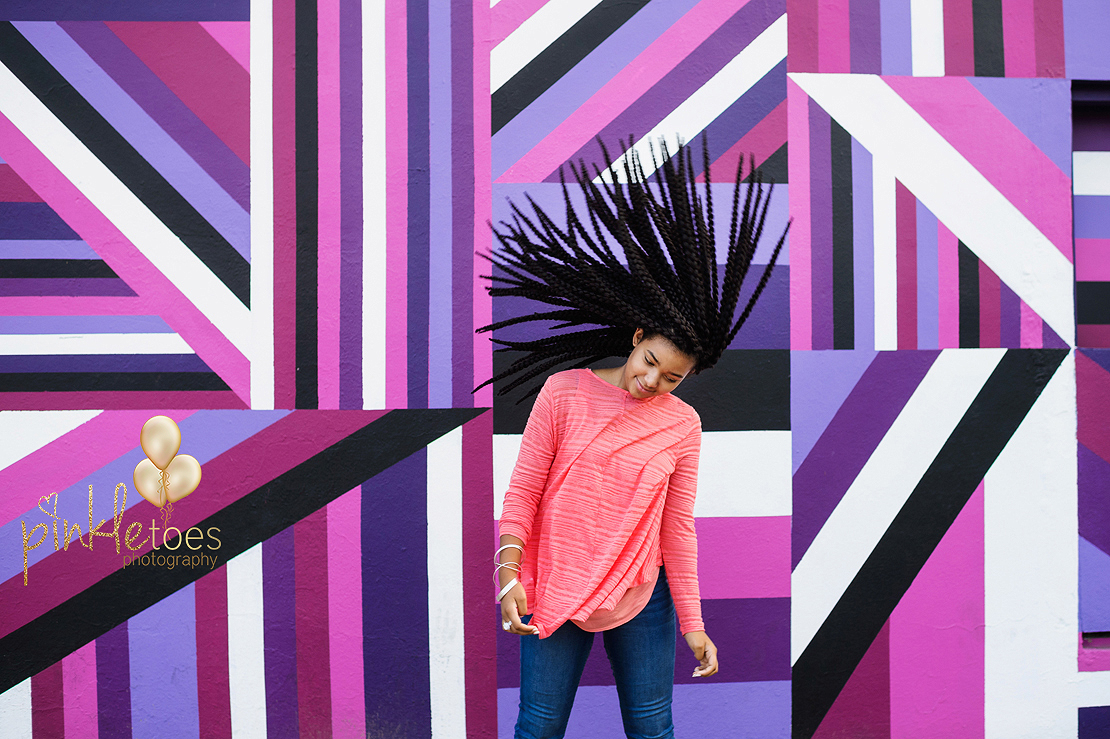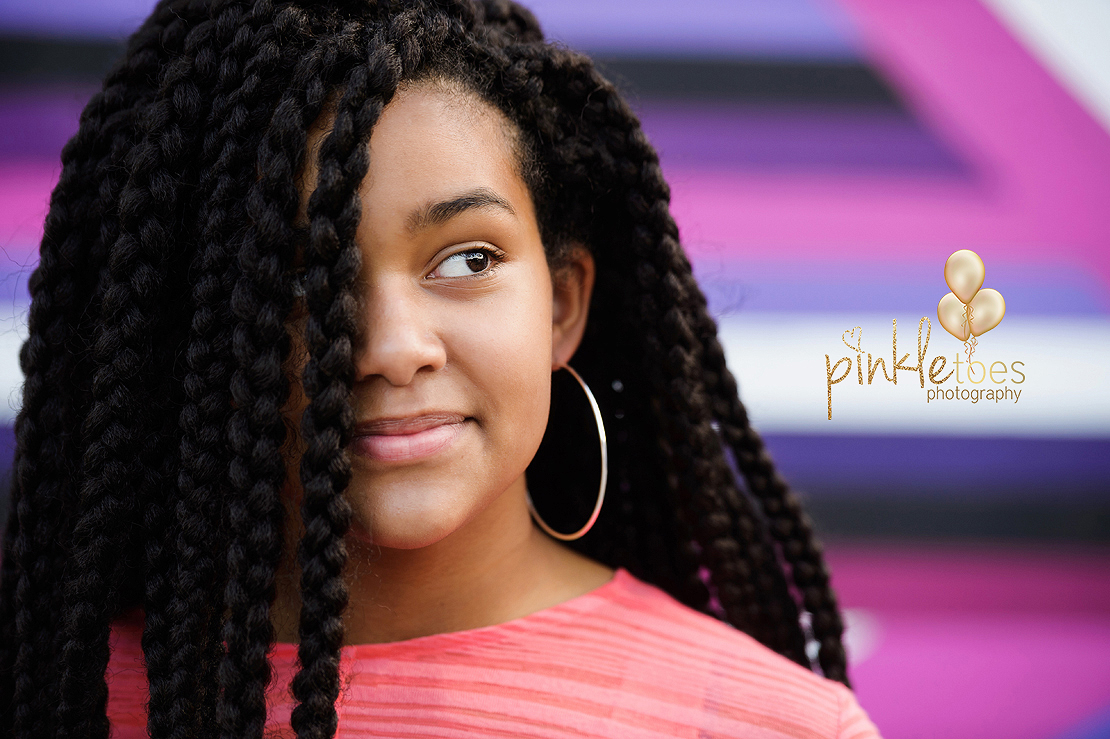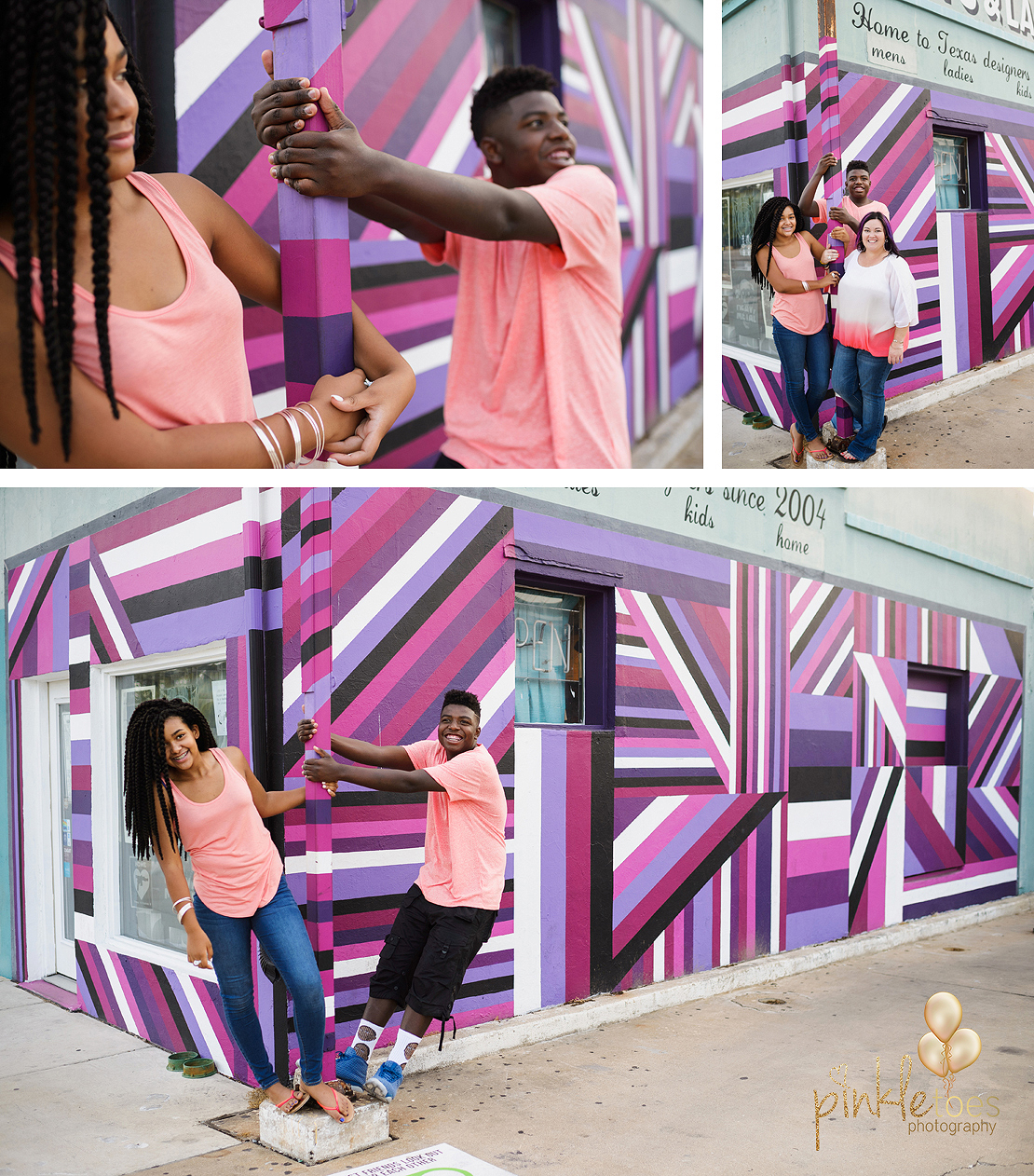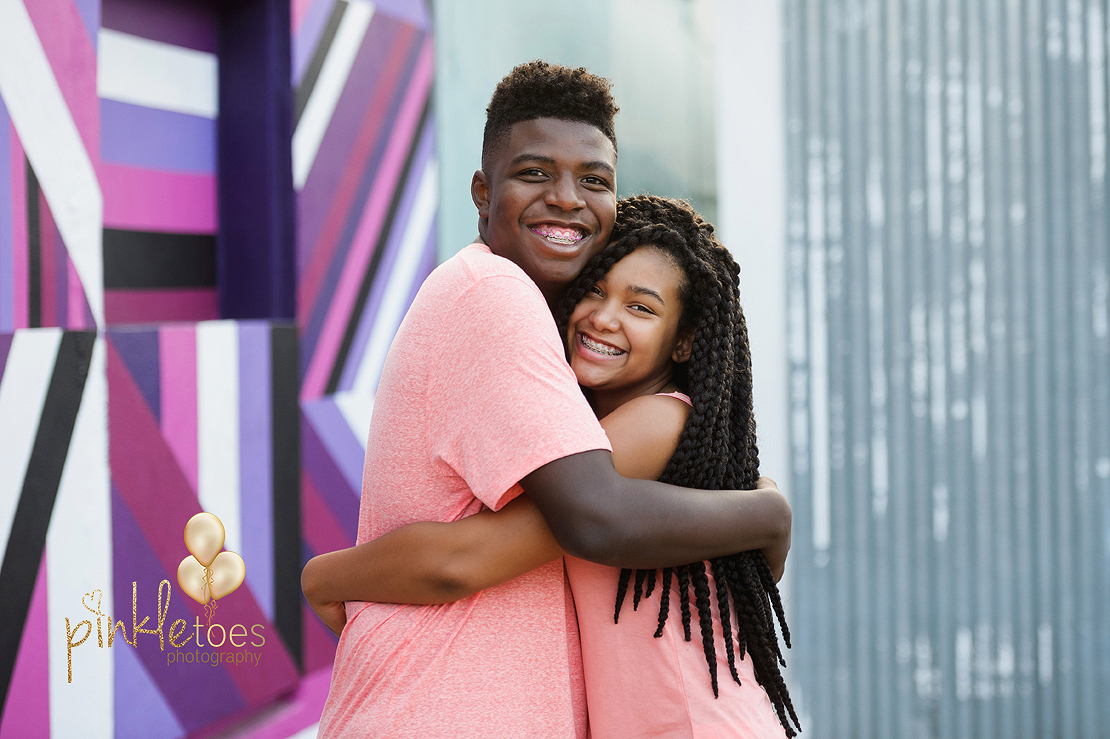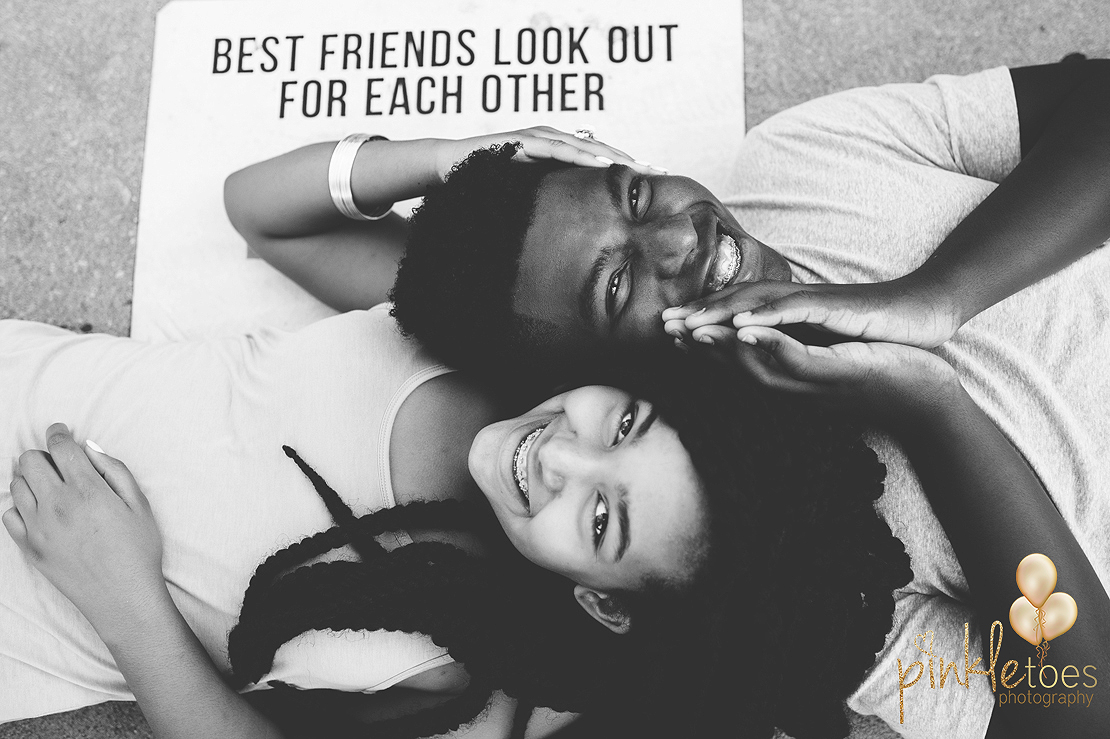 And finally, this might be what I loved most about this session: these two! I'm so glad their mama found this little sign because it couldn't have been more perfect. It is quite clear that they are indeed best of friends and that they look out for each other. And they are incredibly lucky to have this kind of relationship. Good work, mama!