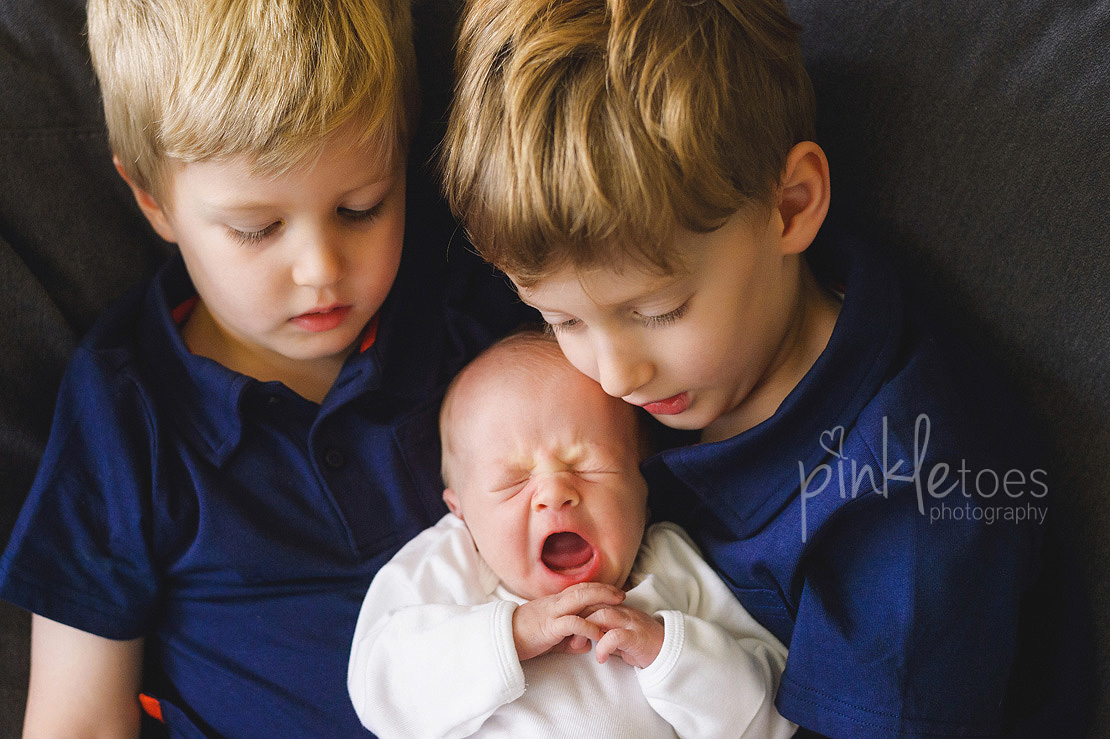 This is another one of those cases where clients have become friends. I've been blessed enough to experience so many incredible times with these lovely people…all the way back to when they were expecting their very first baby. I was even present at the births of their first two sons…both events to which I am forever emotionally tied. I will never, ever, ever forget those magical times.
And now we come to the caboose of their family…son #3, who is just as adorable as his older brothers and already immensely patient with all of the "love" with which they tend to smother him, lol! In fact, most of the time during his newborn photo session, I had to ask for less love from the big bros as I couldn't see baby brother's face, lol. I truly did enjoy watching these boys together, though. And mama…as a boy mom…is clearly worshiped by all three (well, four, counting her hubby) boys in her life.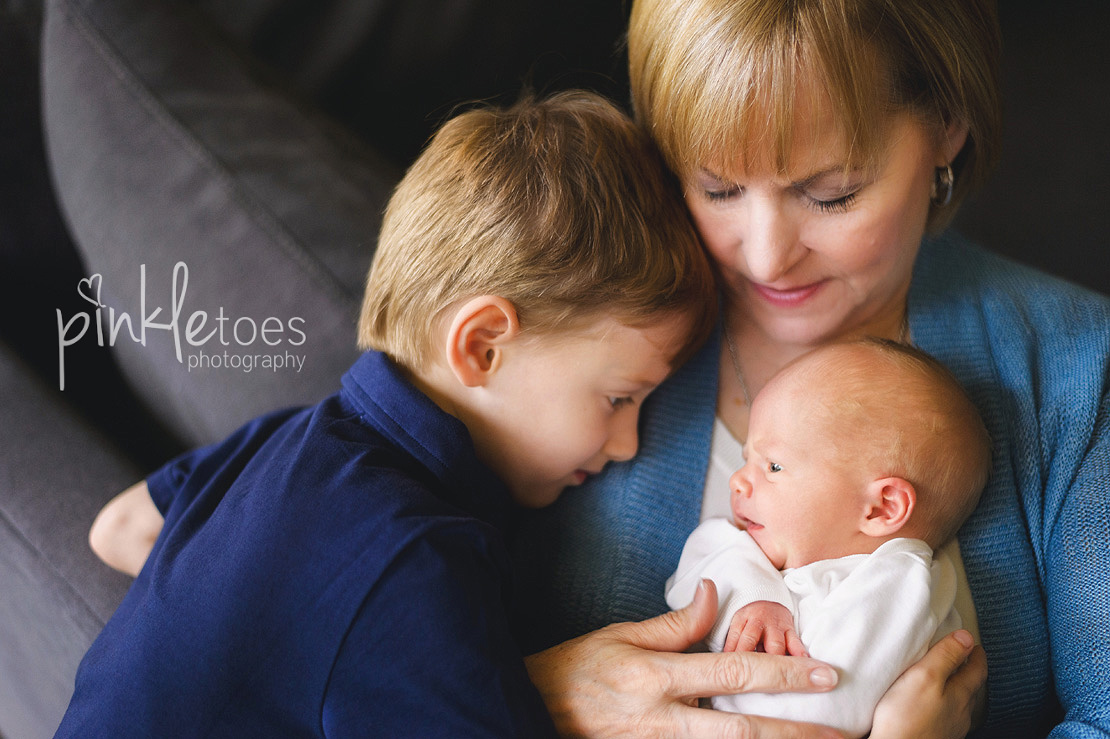 Their grandmother has been present at each of their newborn sessions, too, so this was no exception. I just loved this candid moment snapped right before we had officially started.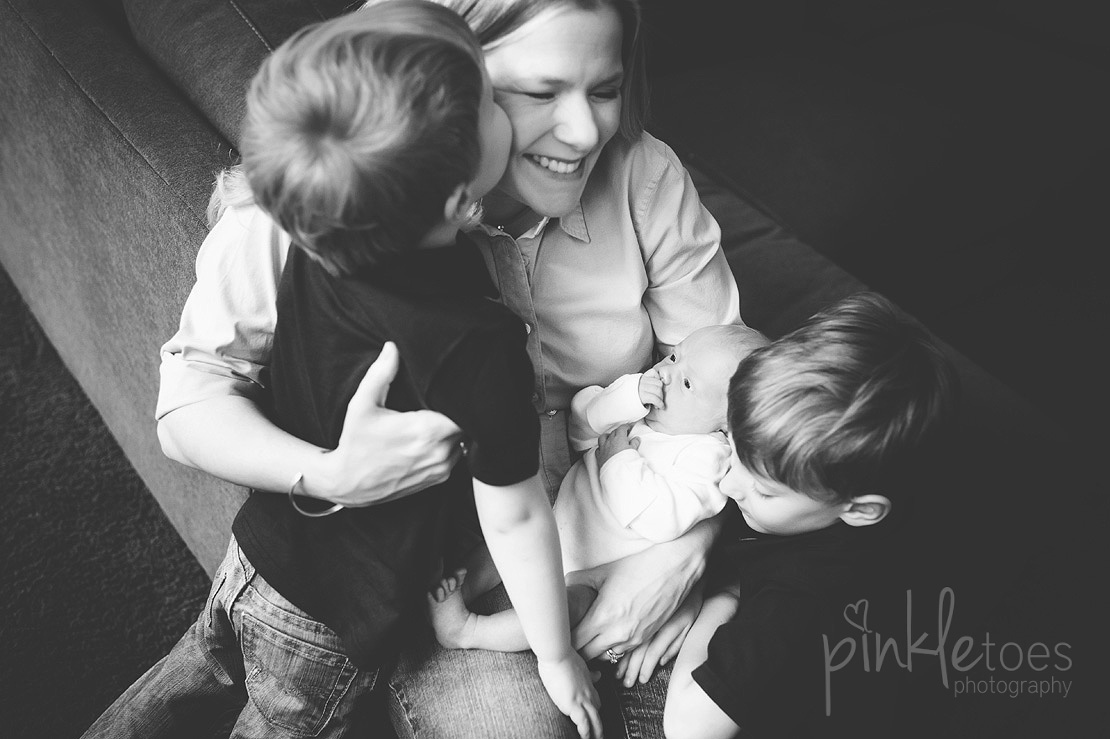 See what I mean? Boy mom love!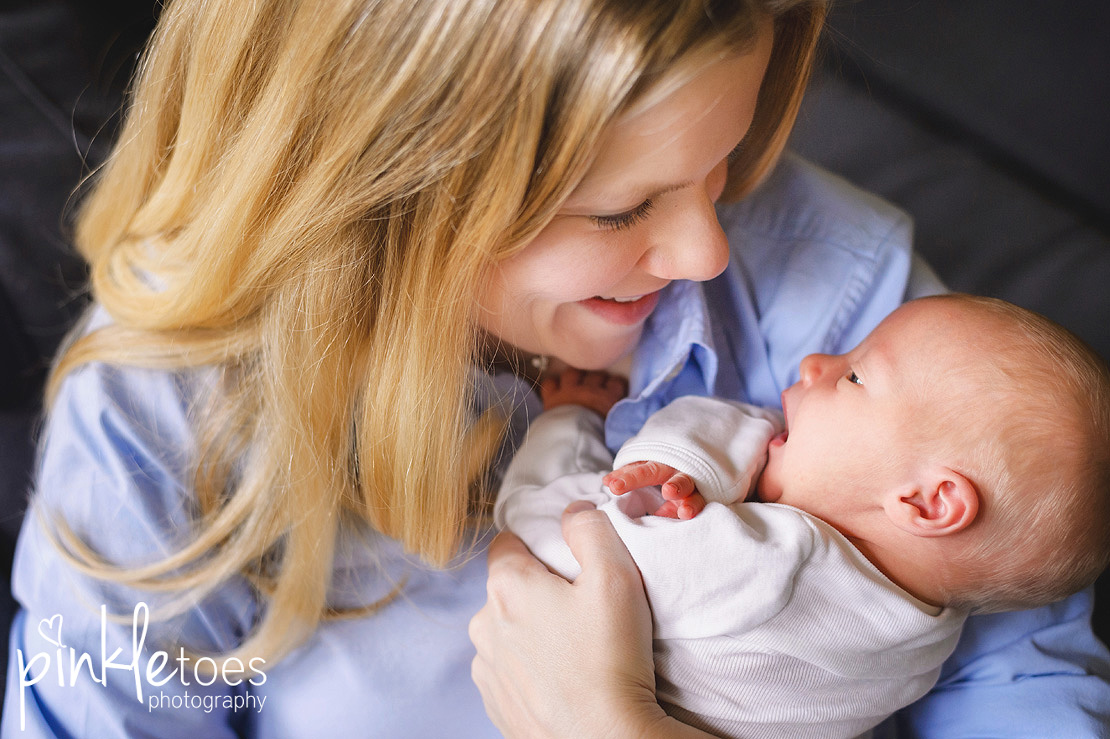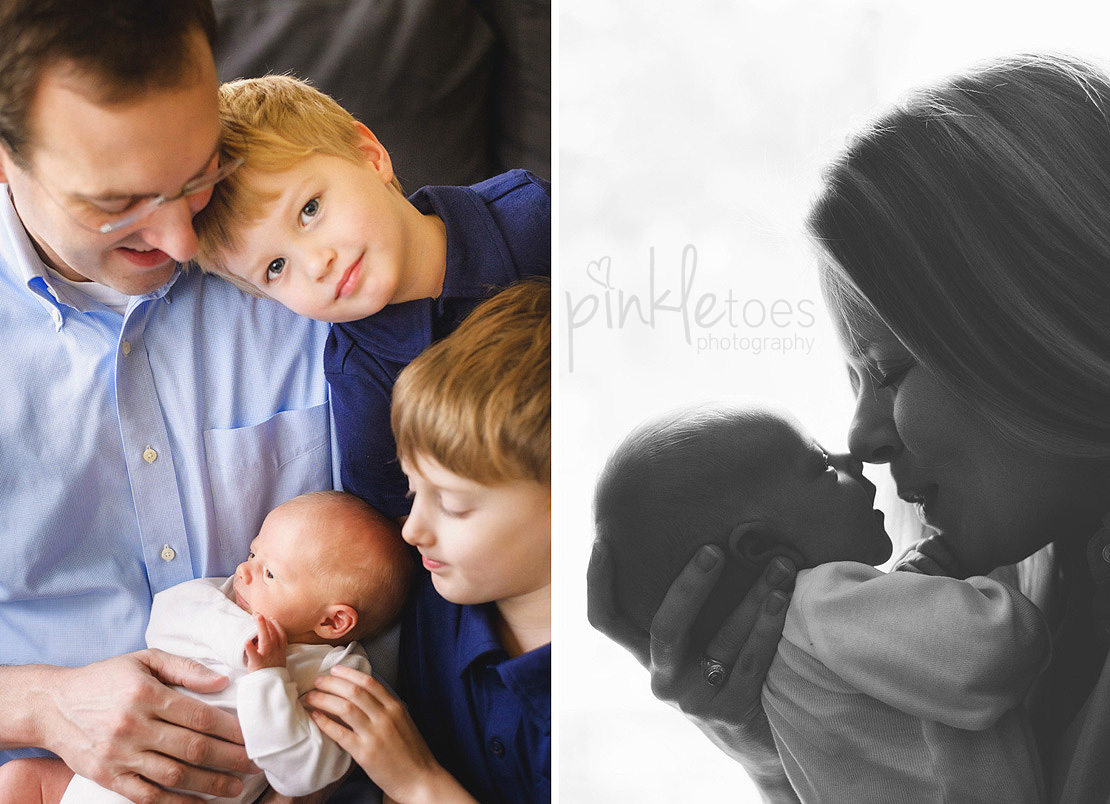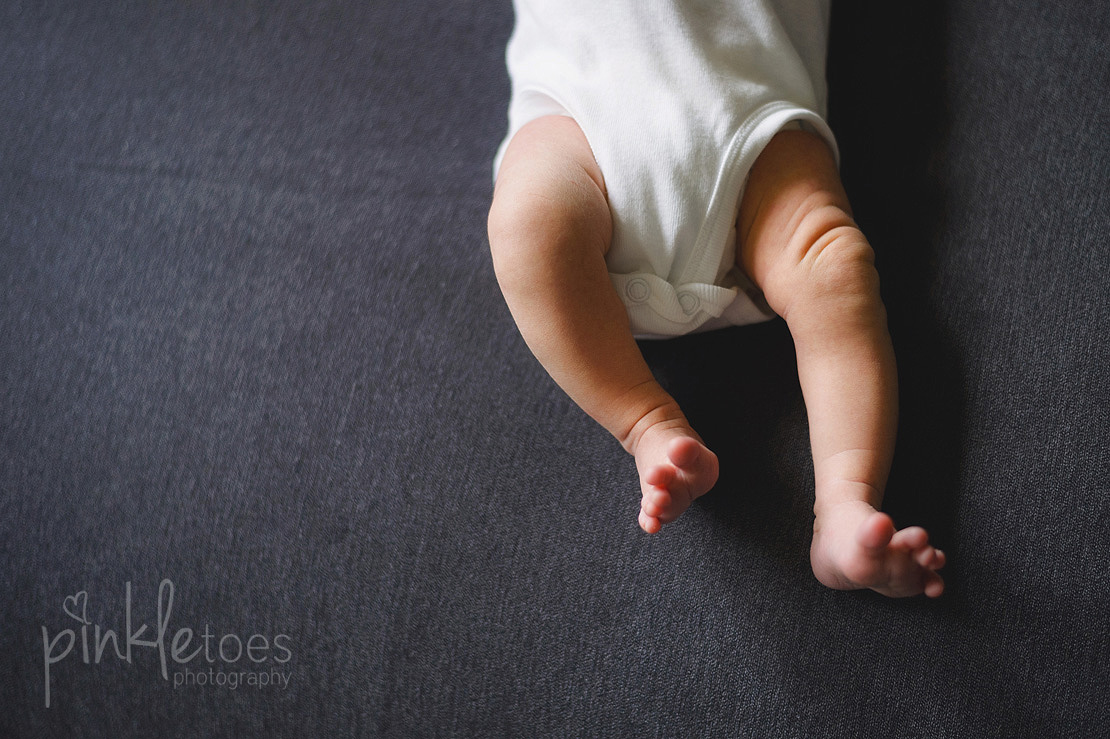 Gotta love those cute little newborn baby legs!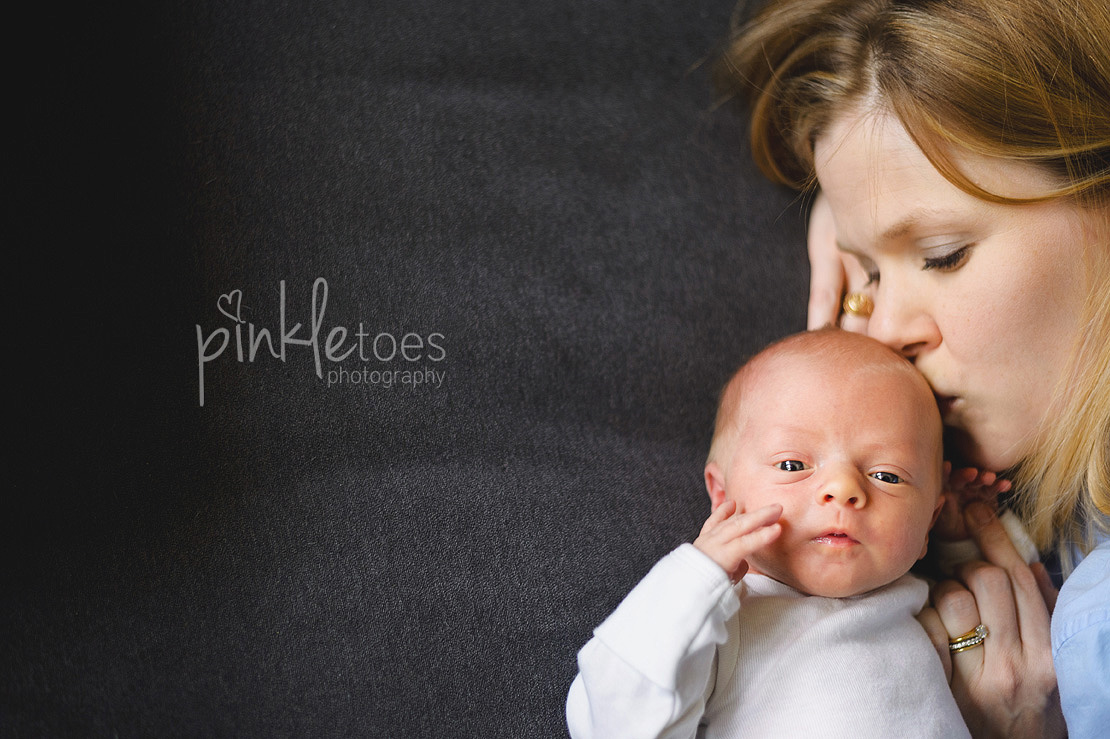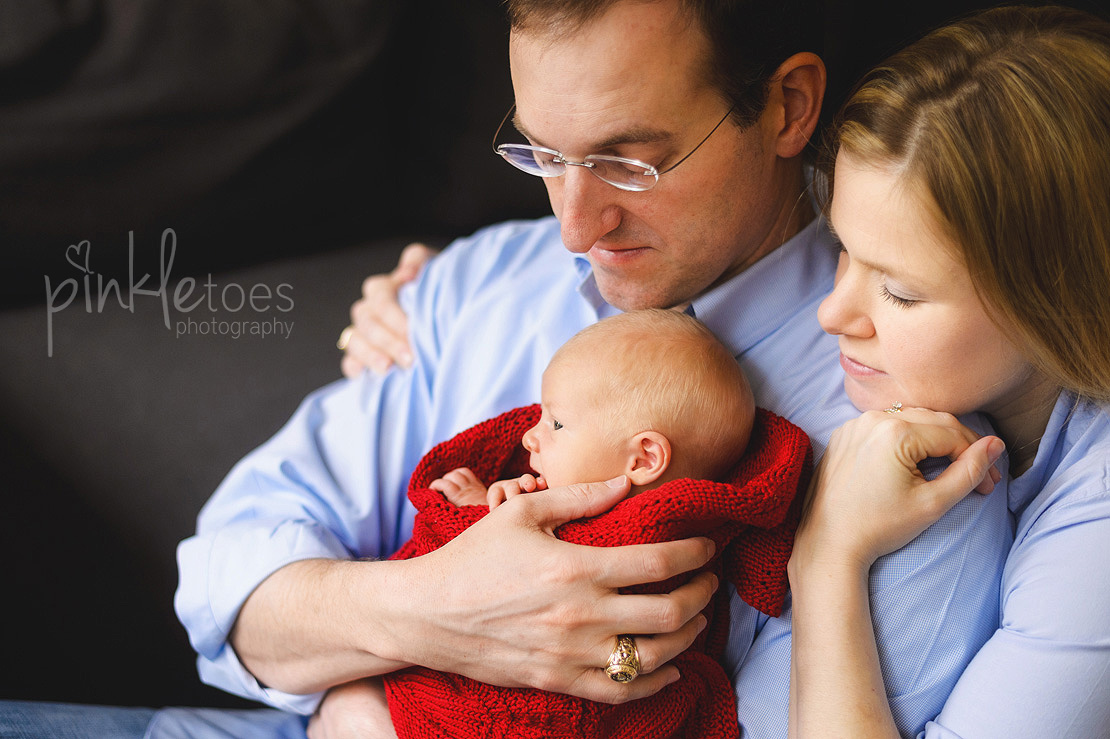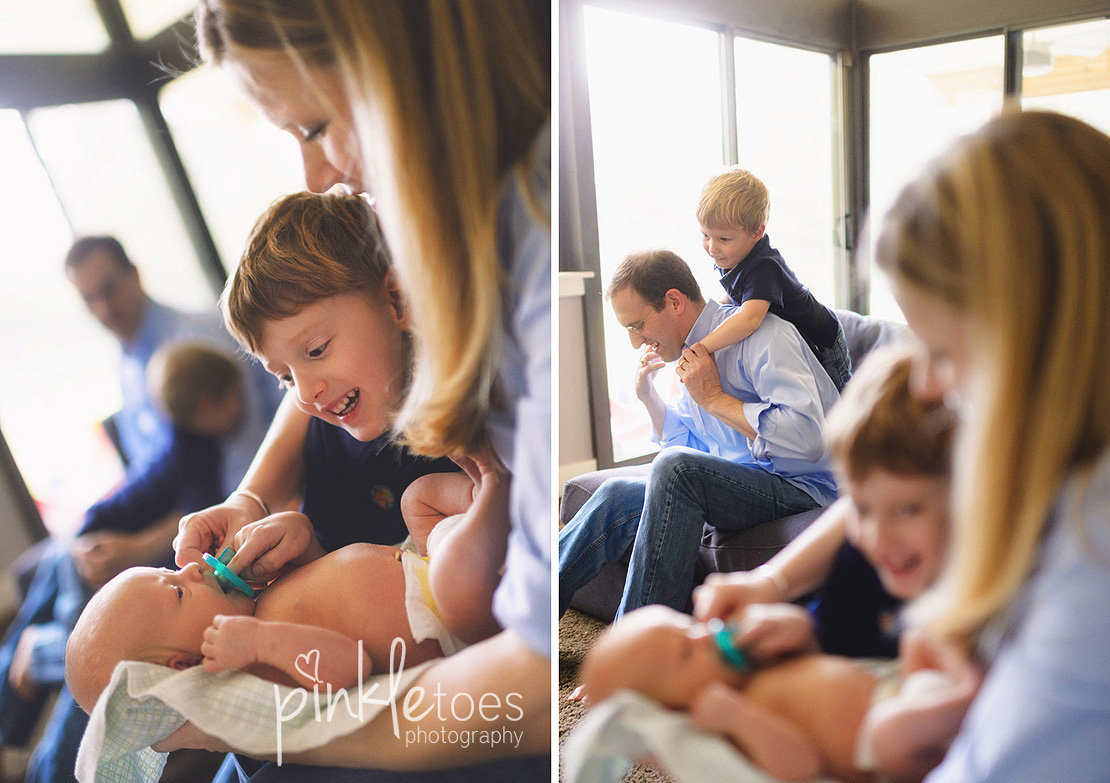 I was trying to photograph the interaction of the three in front here, but the two monkeys in the back kept stealing the show ;-).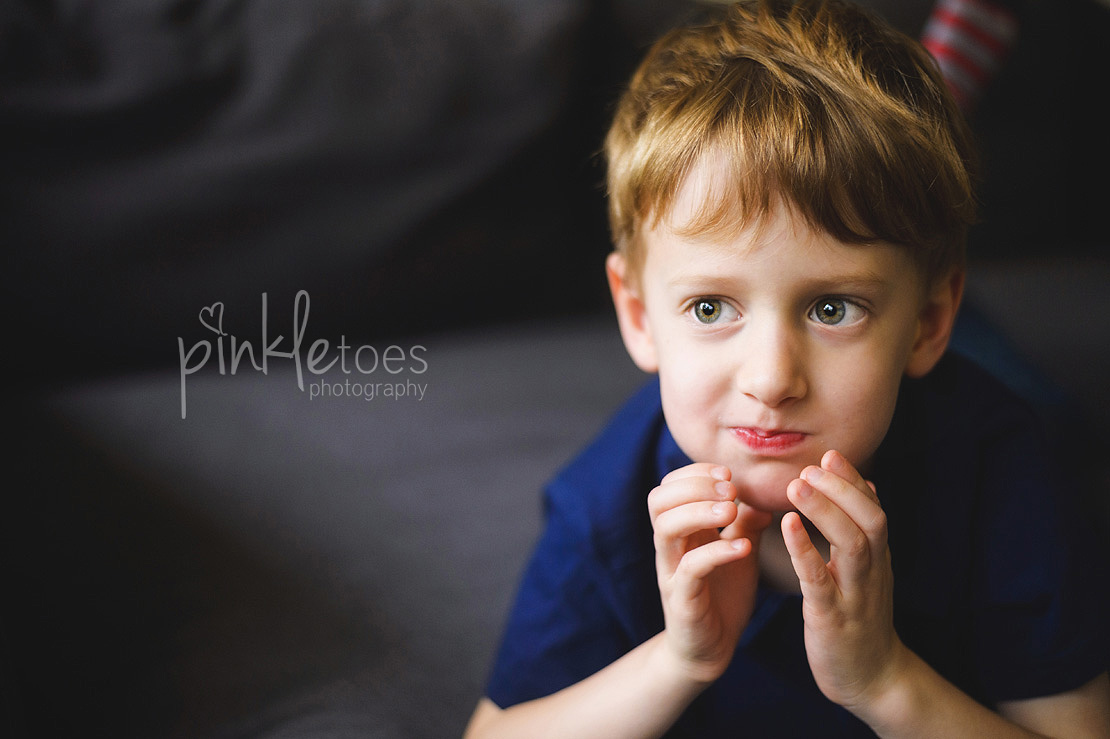 So cute!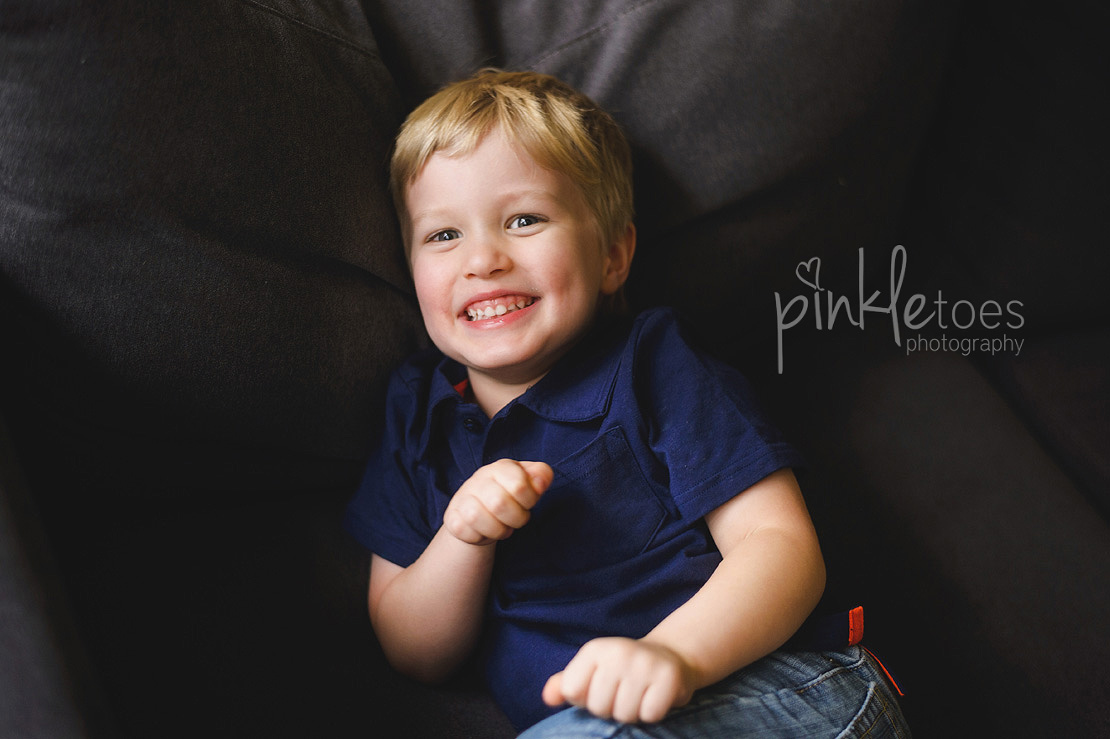 I see sooooo much of his mommy in this pic!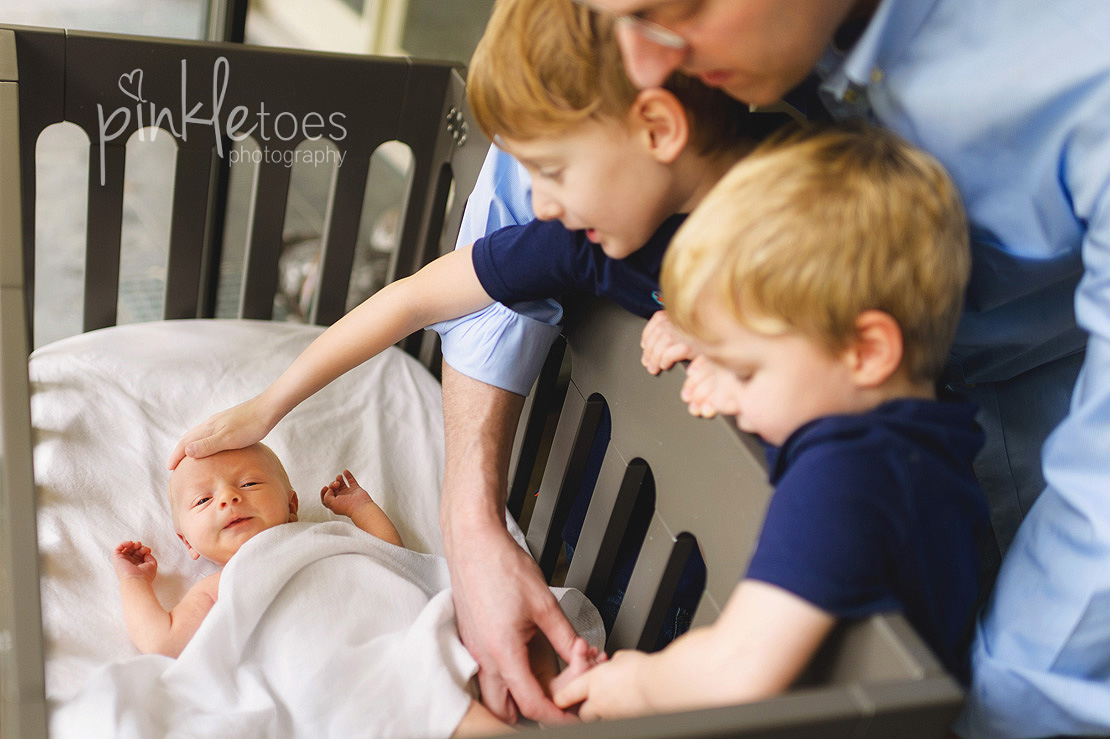 Love.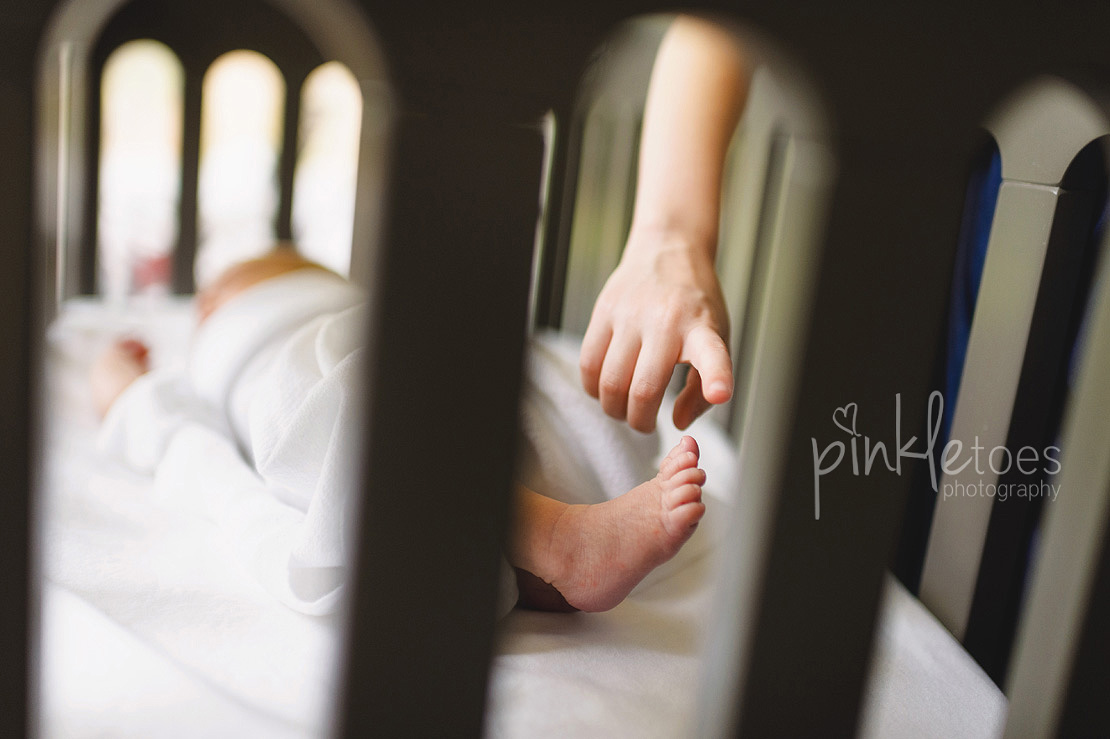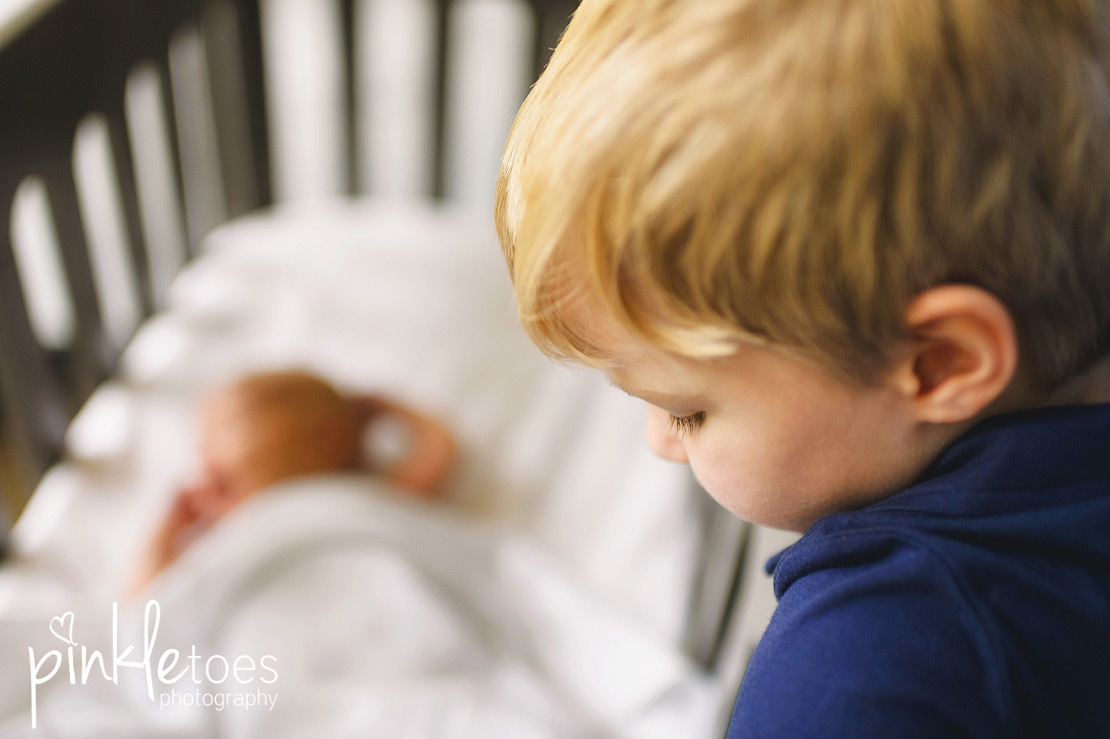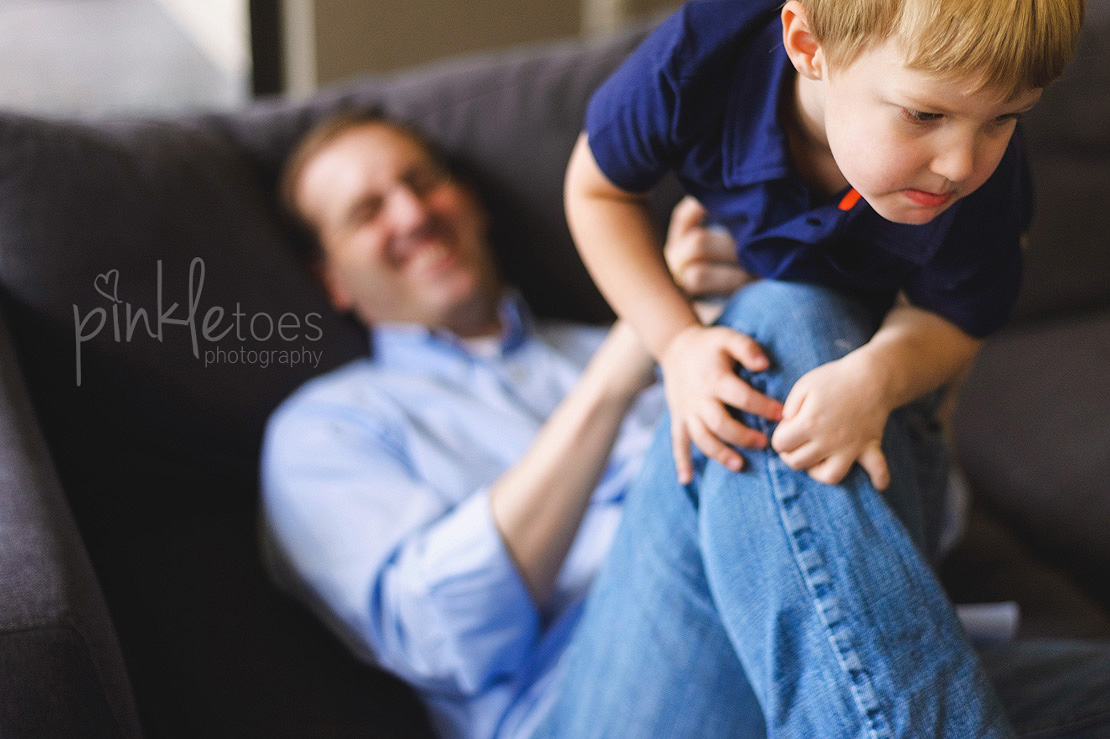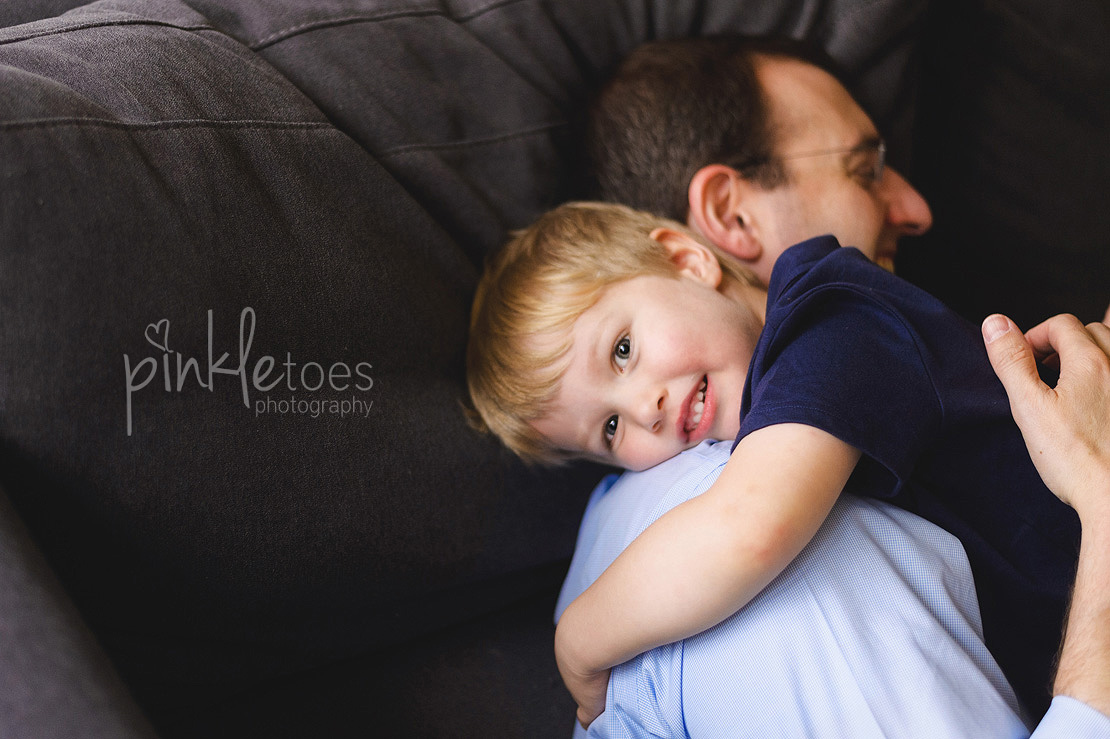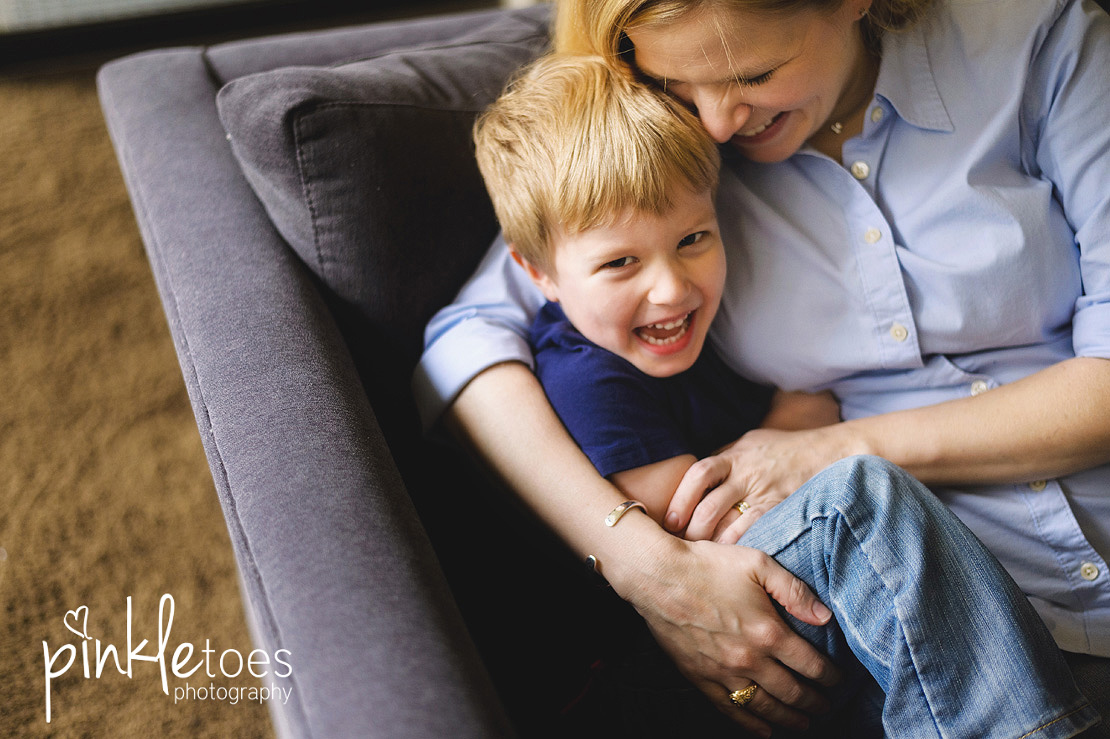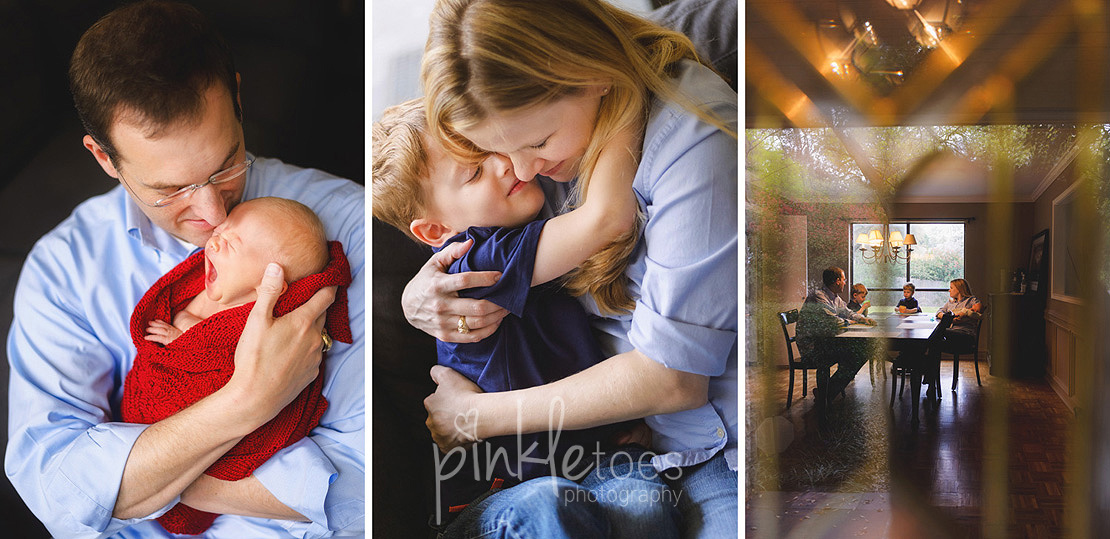 Of course, we had to revisit the infamous "family dinner table" photo now that they have a new addition.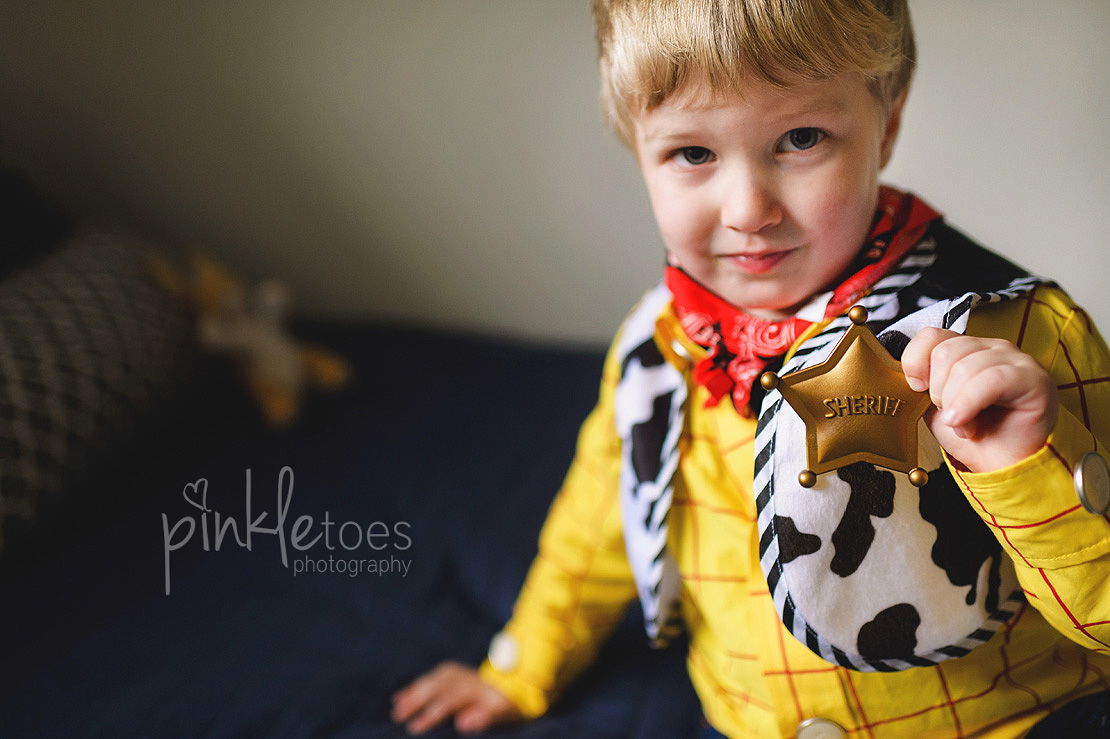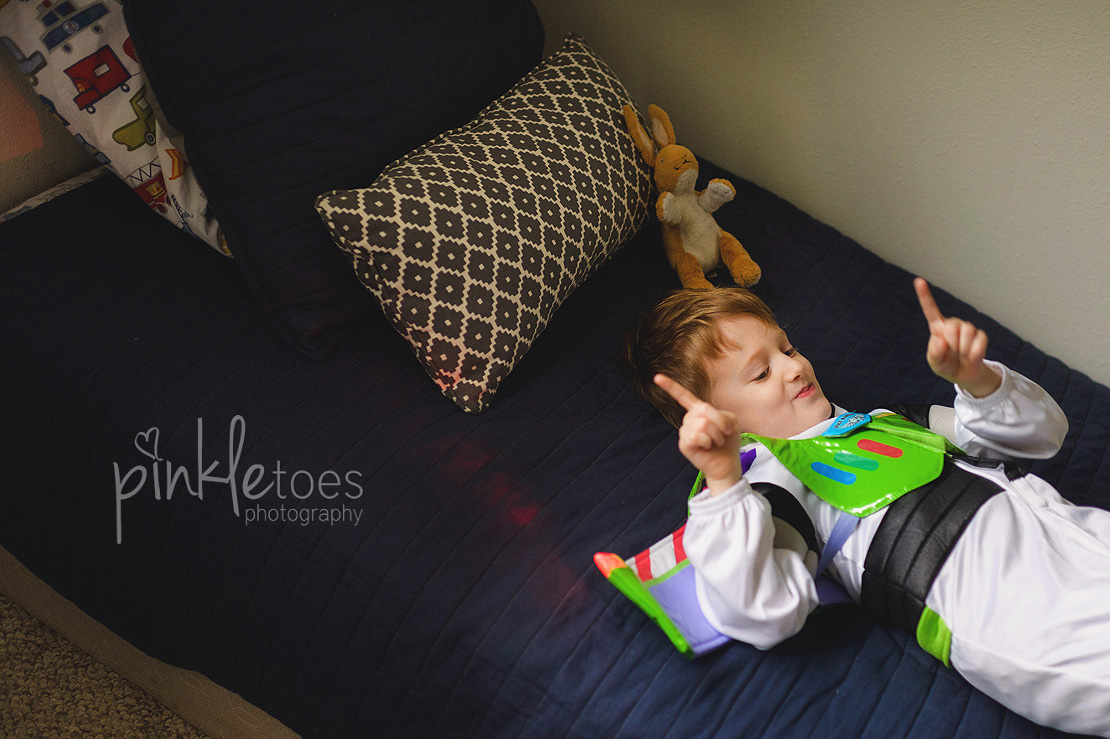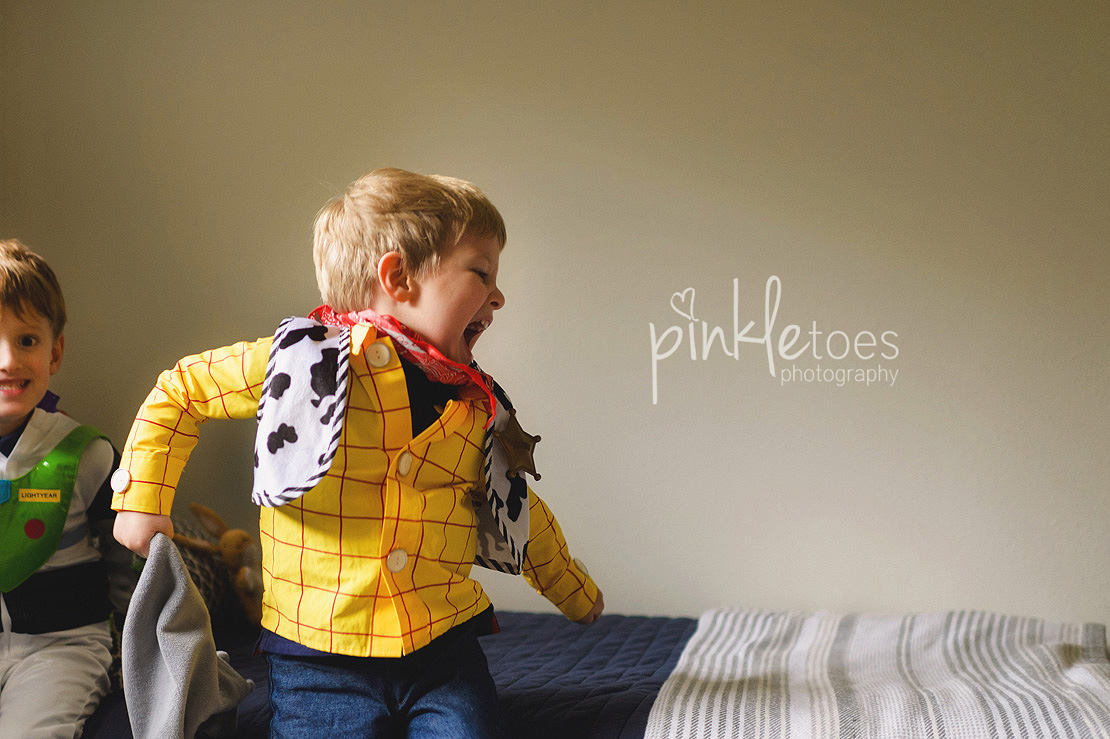 We were even treated to a visit from Buzz and Woody, who had me laughing so hard with their dance moves, I had a hard time keeping my images in focus!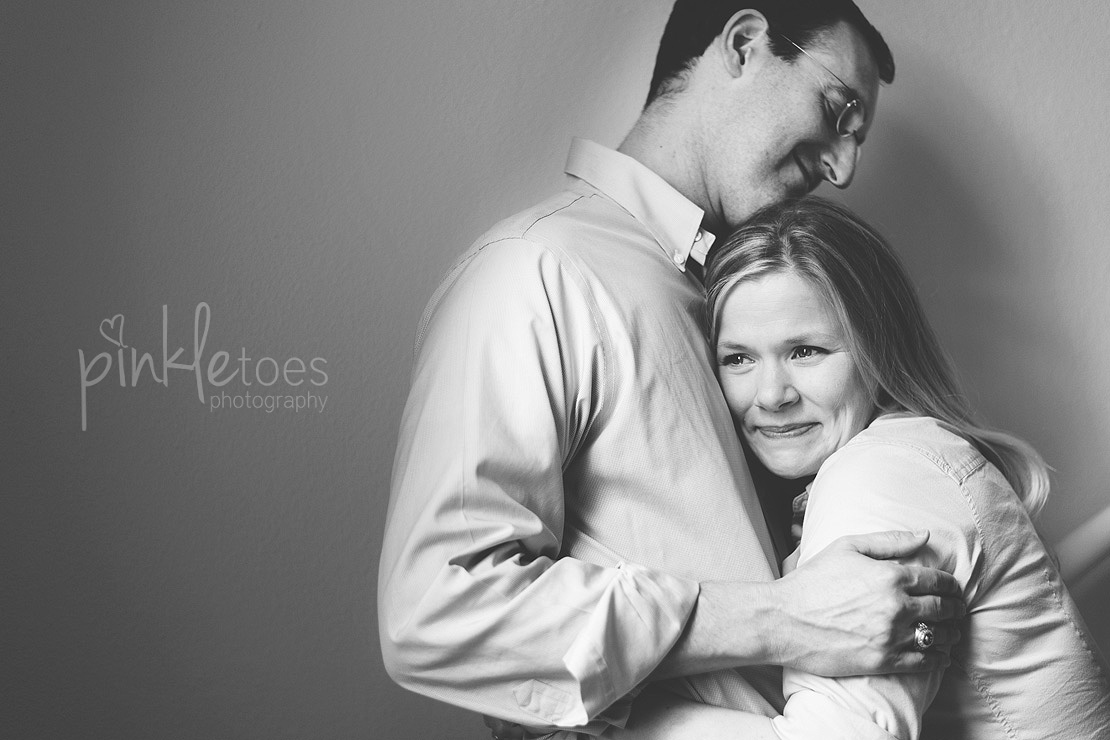 I hope she doesn't mind me posting this, but she looks so beautiful when she's crying happy tears.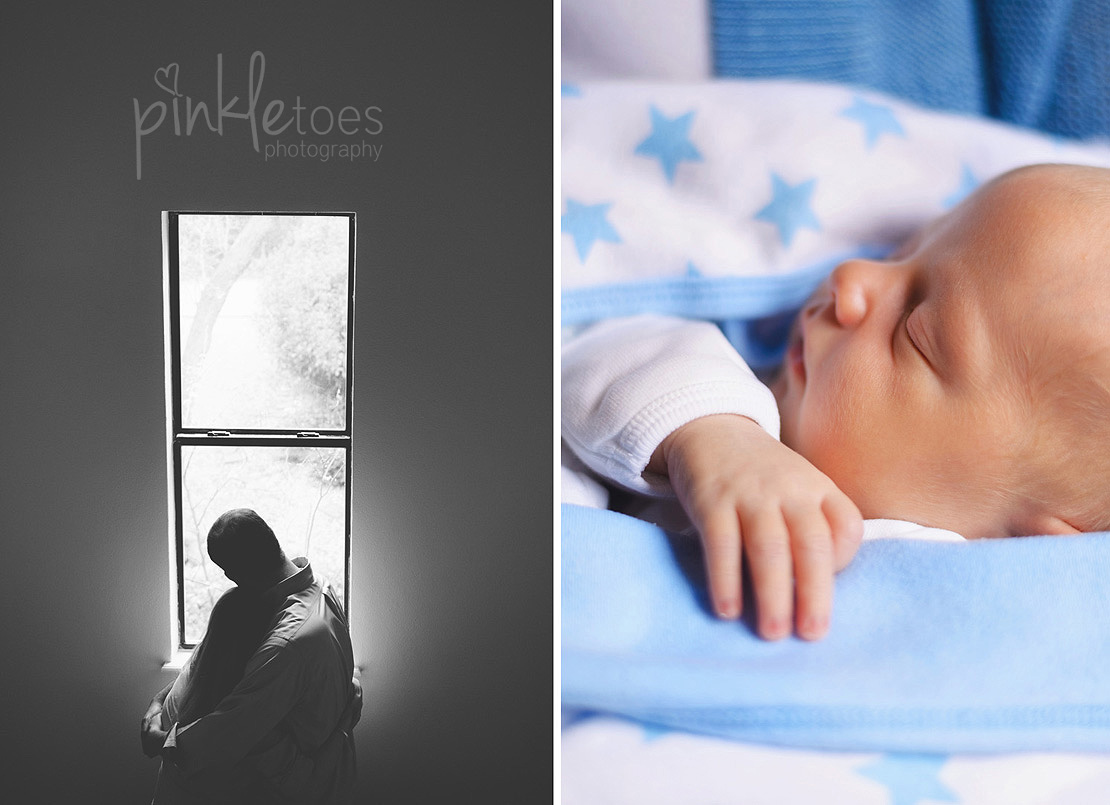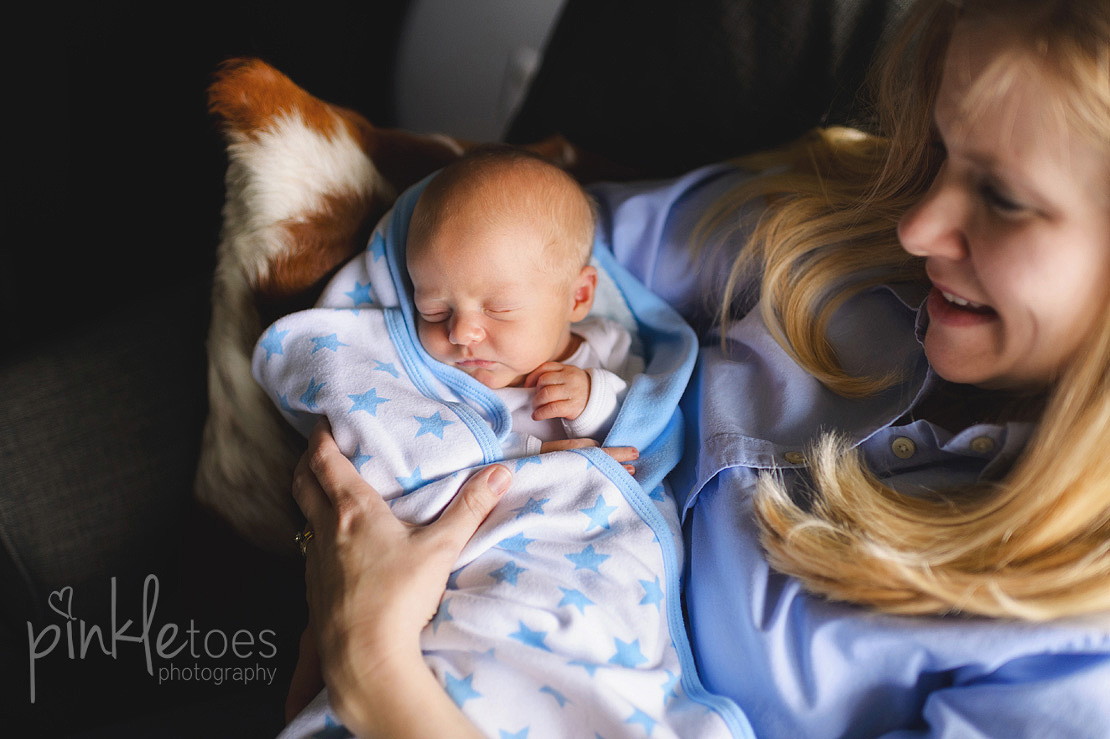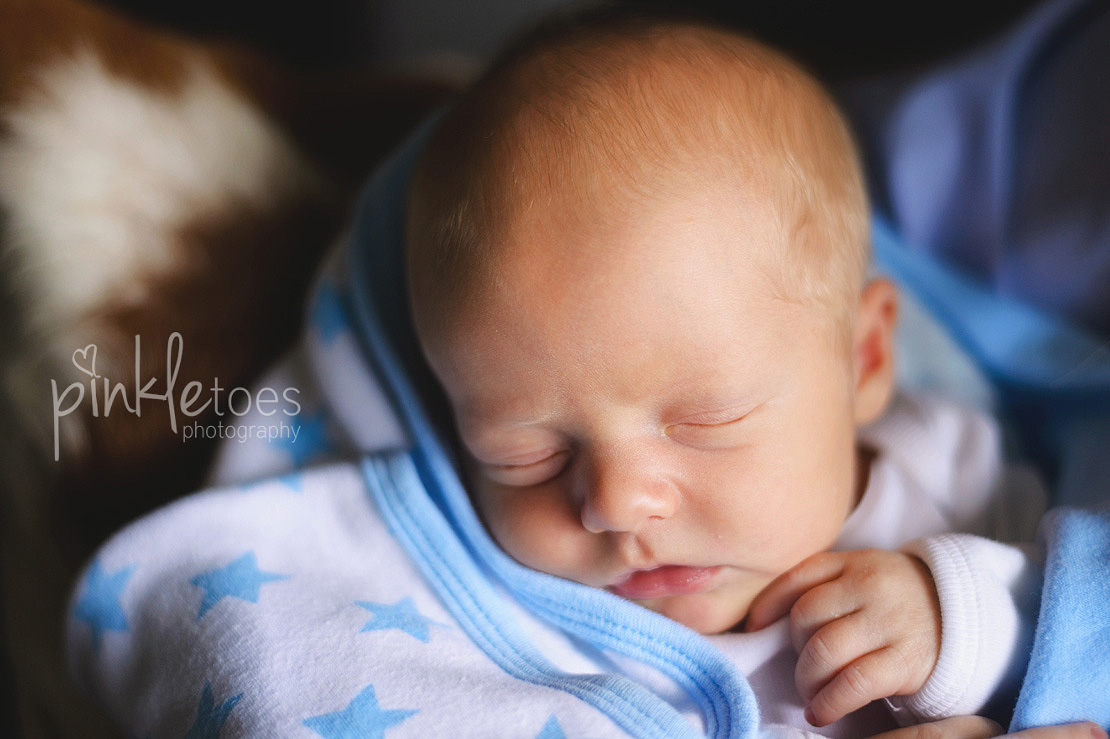 Yeah. I'll say baby brother fits in quite perfectly with his family. Even during the crazy times like THIS ;-).