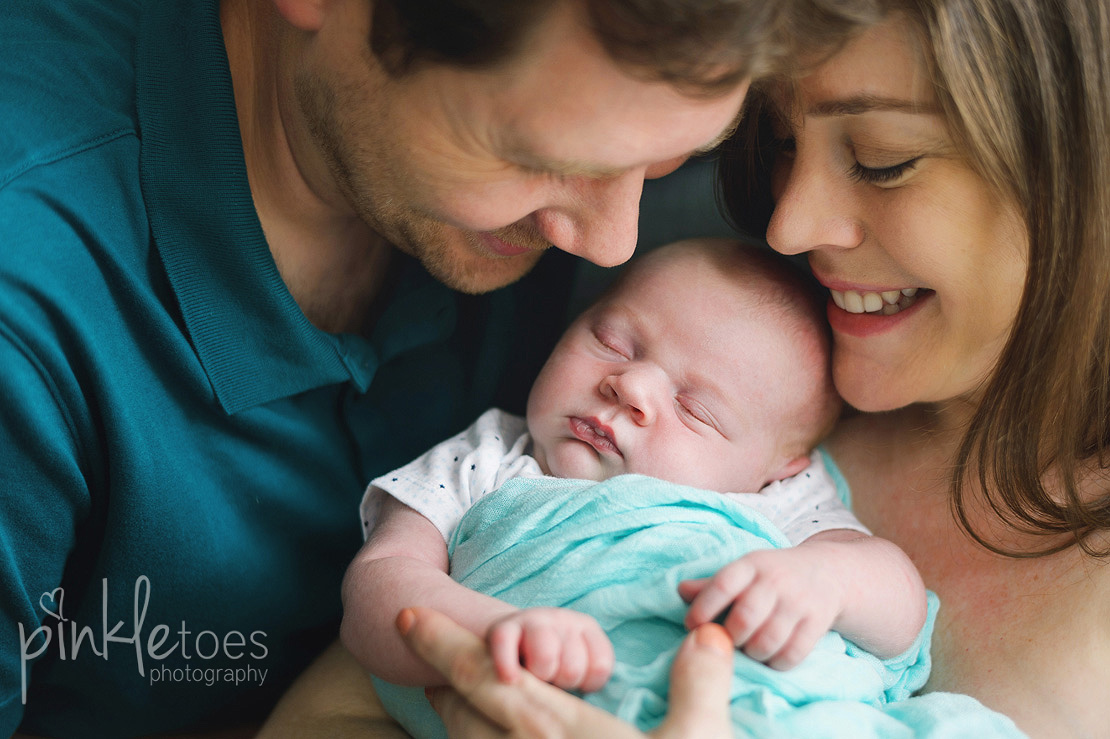 I didn't realize this until I started culling and editing this precious baby boy's newborn photos, but I must have been really boring him because he yawned SO MUCH, lol! Here are just two examples: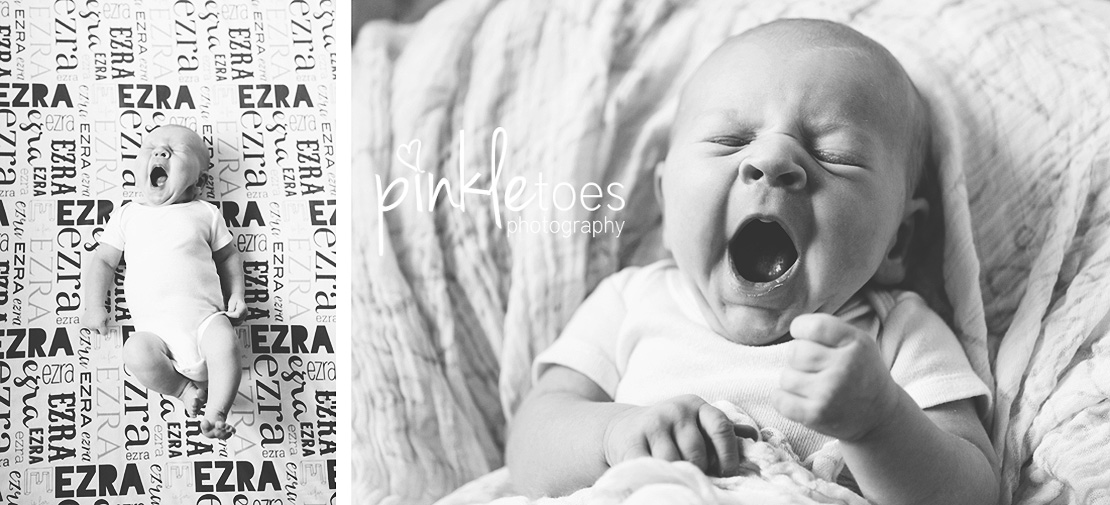 Actually, I think he was just happy and content and why wouldn't he be? Look at how well he fits into his little family! You all may remember those lovely red curls of big sister from the maternity photo shoot HERE. Well, it was so crazy because the whole time I was editing the images, I could NOT get over how much he resembles his big sister! Something about his nose and lips, I think? Wonder if he's going to have the same red curls, too…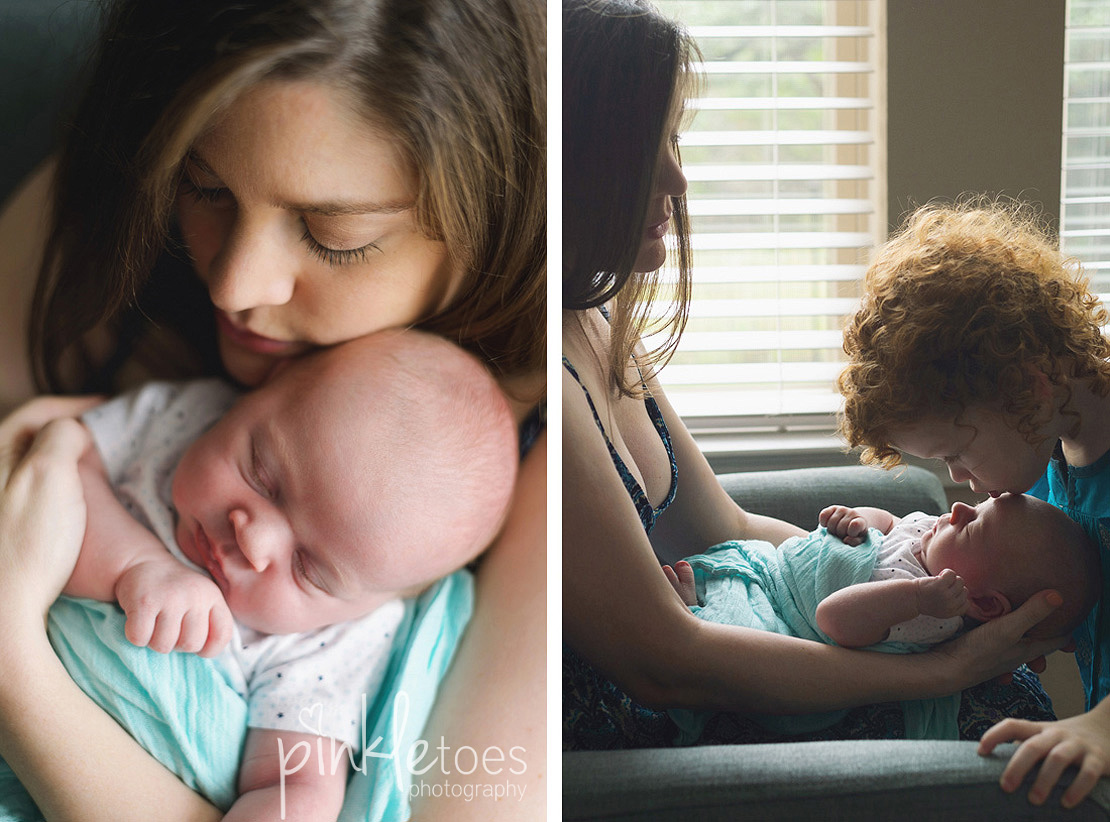 While he LOVED snuggling up with his mama, he was pretty awesome with his big sister, who LOVED to love on him! My personal favorite image is HERE, because you can literally SEE the wonder in his sister's eyes as she is watching over her little brother. I teared up several times at her interactions with him. I know she is struggling to figure out her new role, but she loves her brother so much. You can just tell it.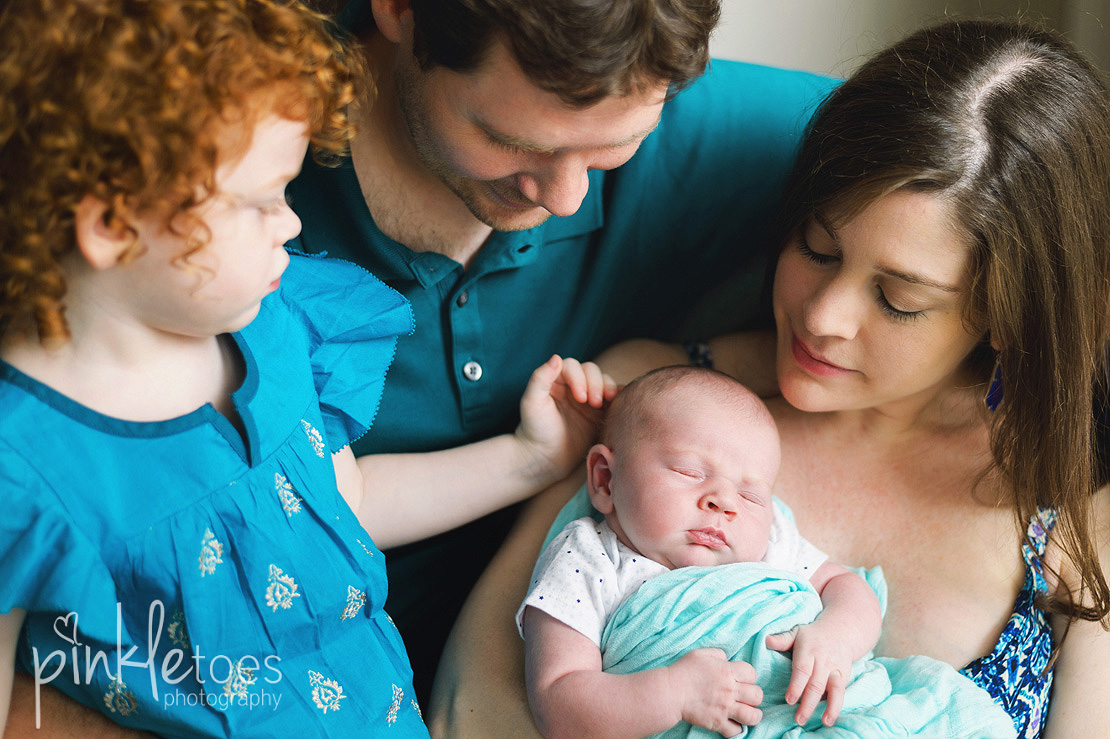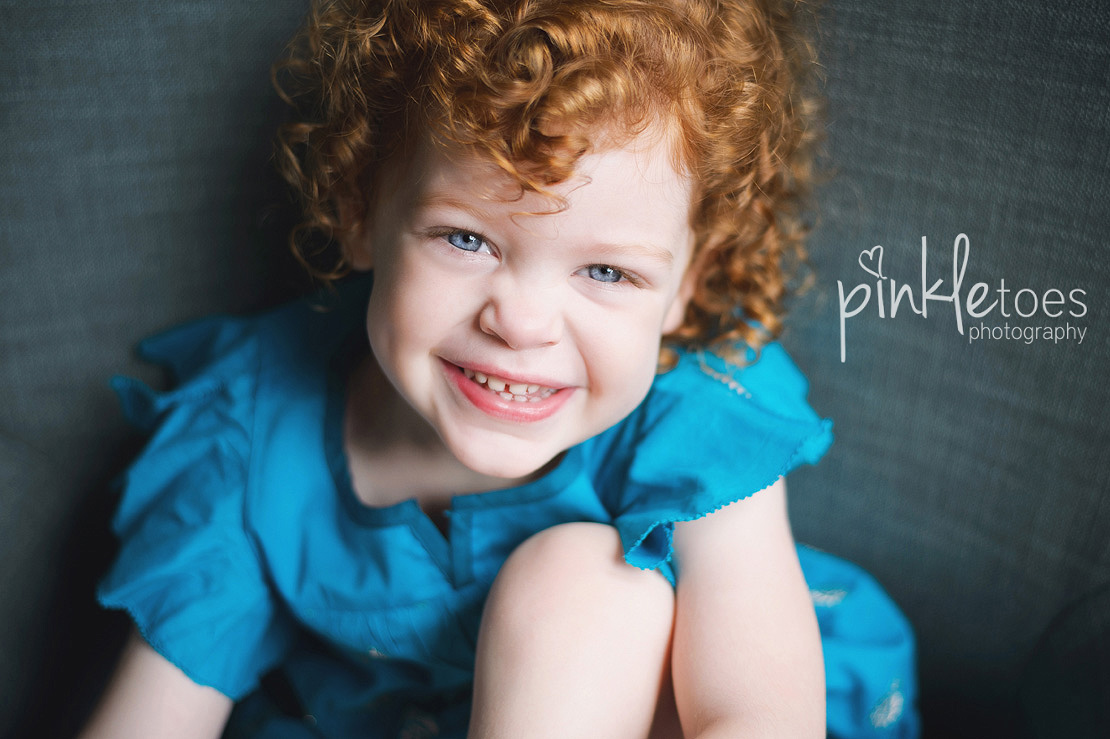 She is one of the most gorgeous little girls ever, isn't she?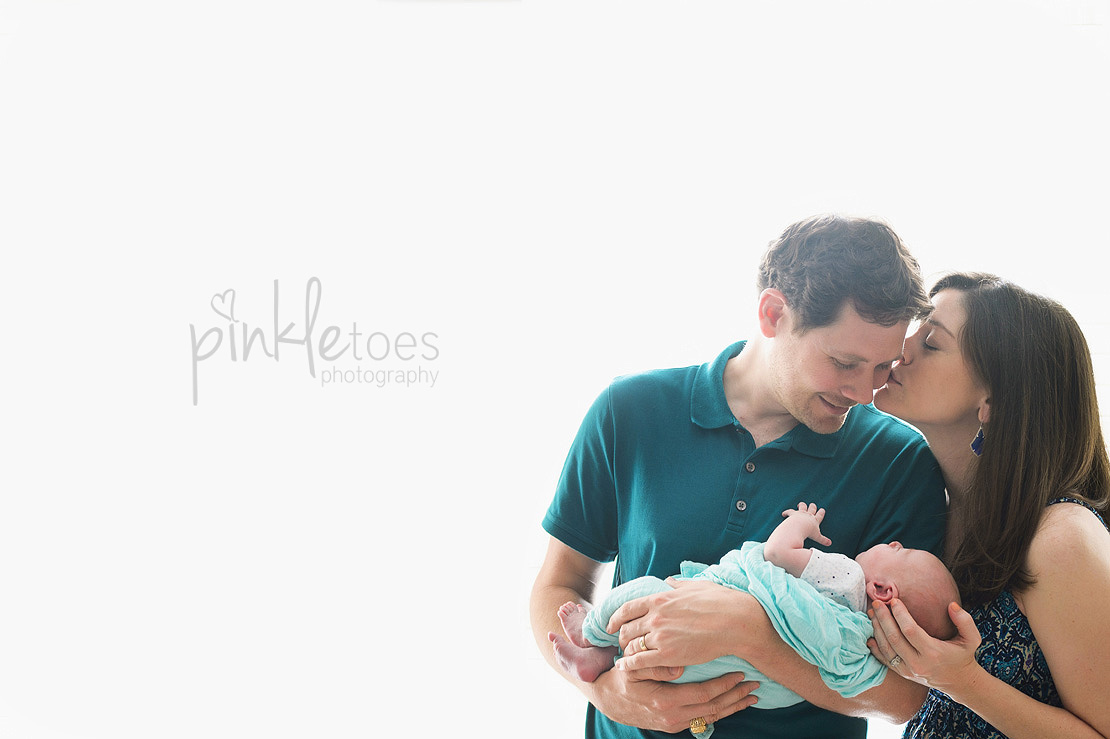 Then of course, look at her parents ;-).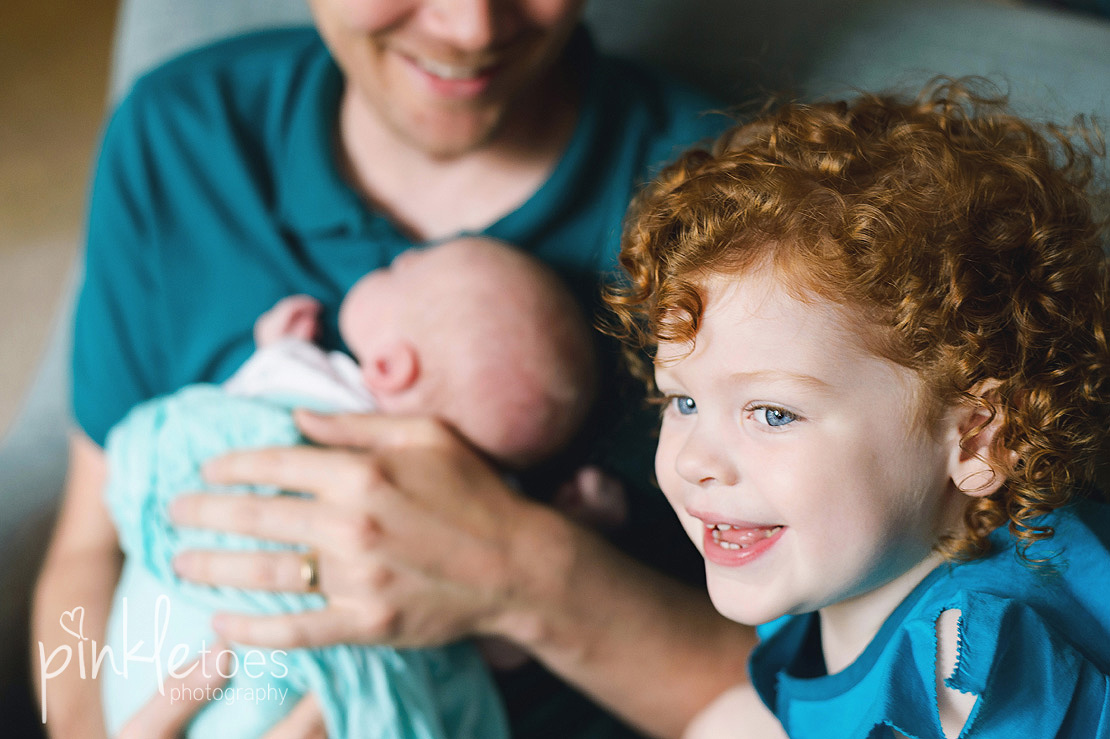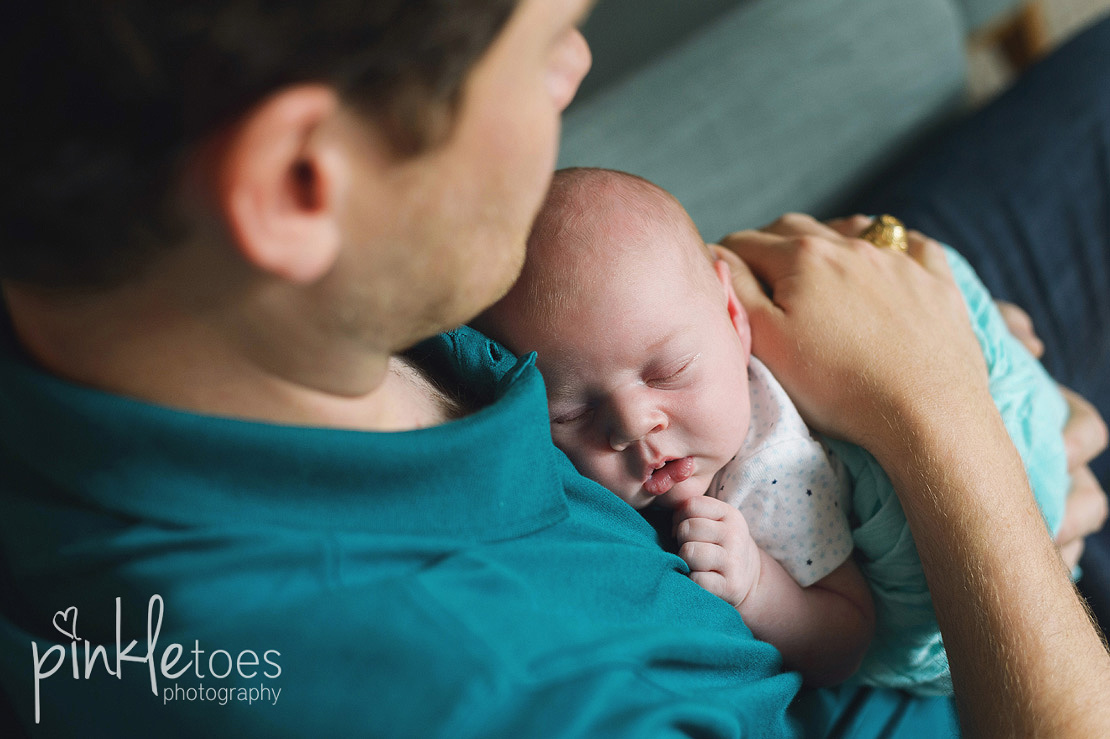 These two. So happy to hang out…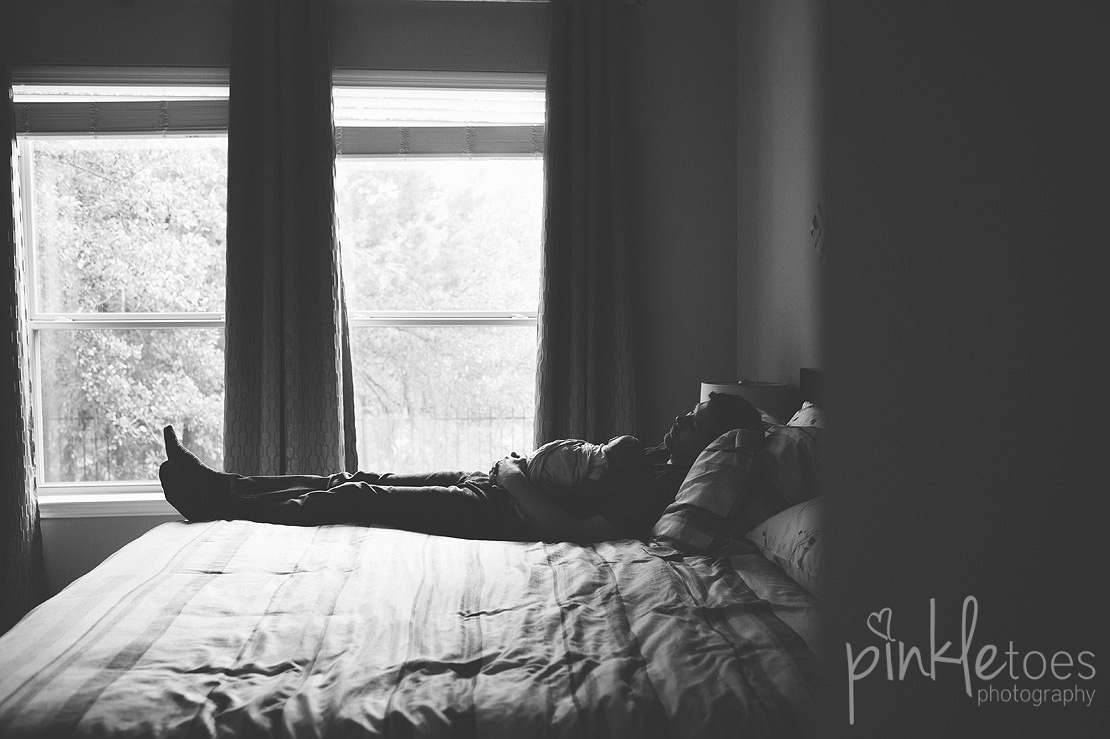 …and nap together ;-).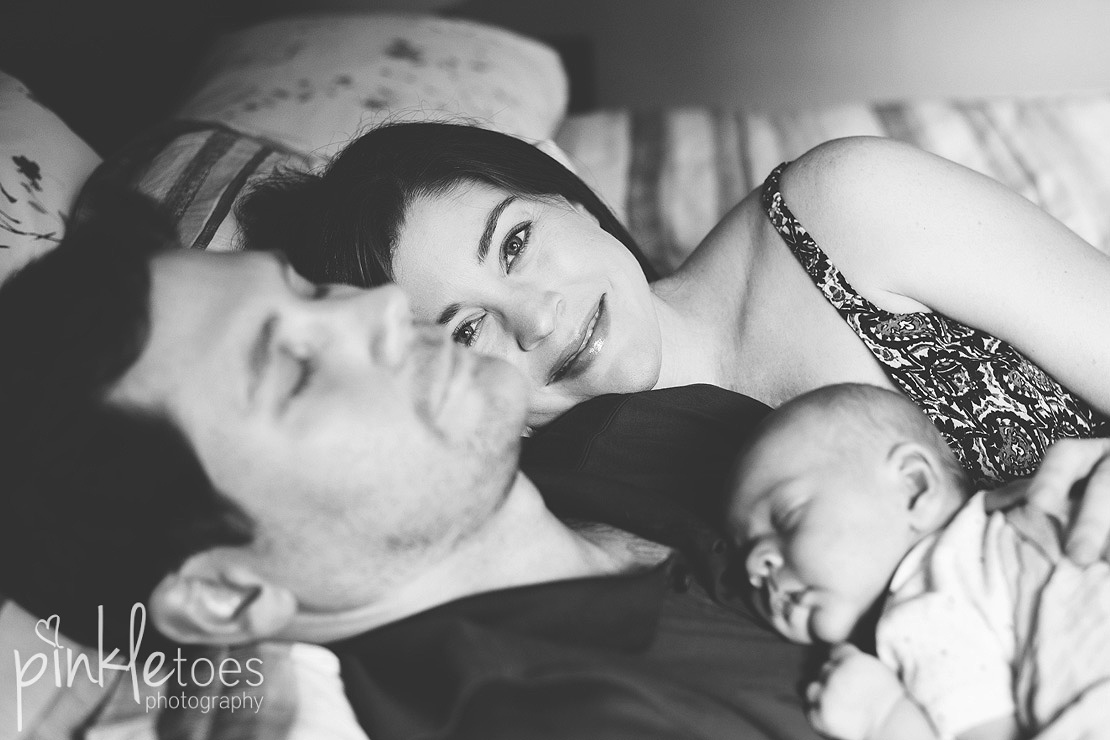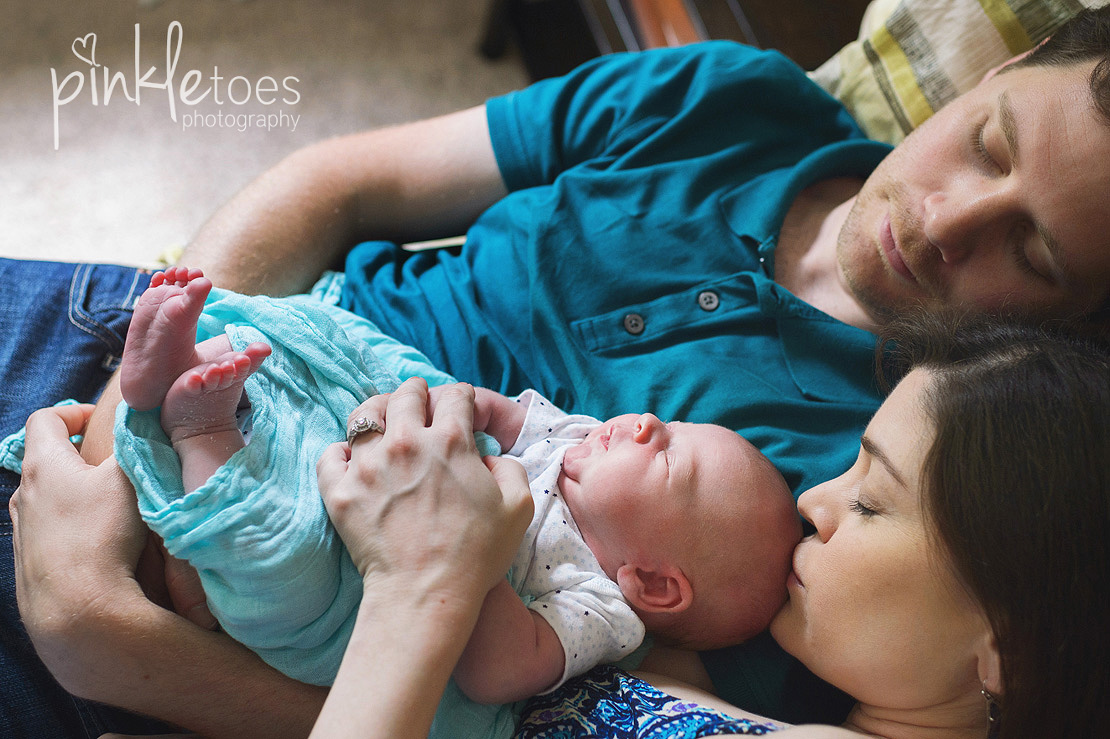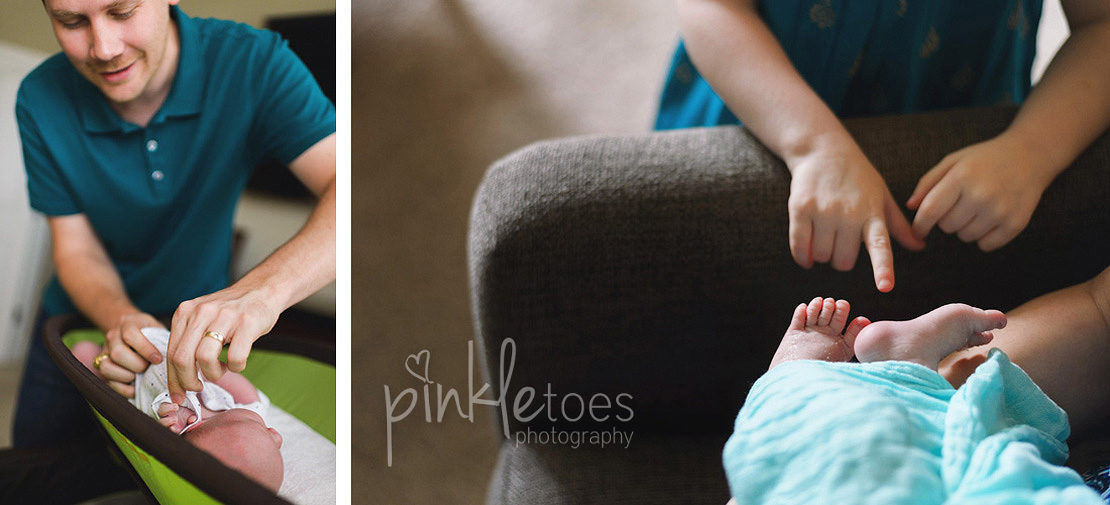 Counting baby toes.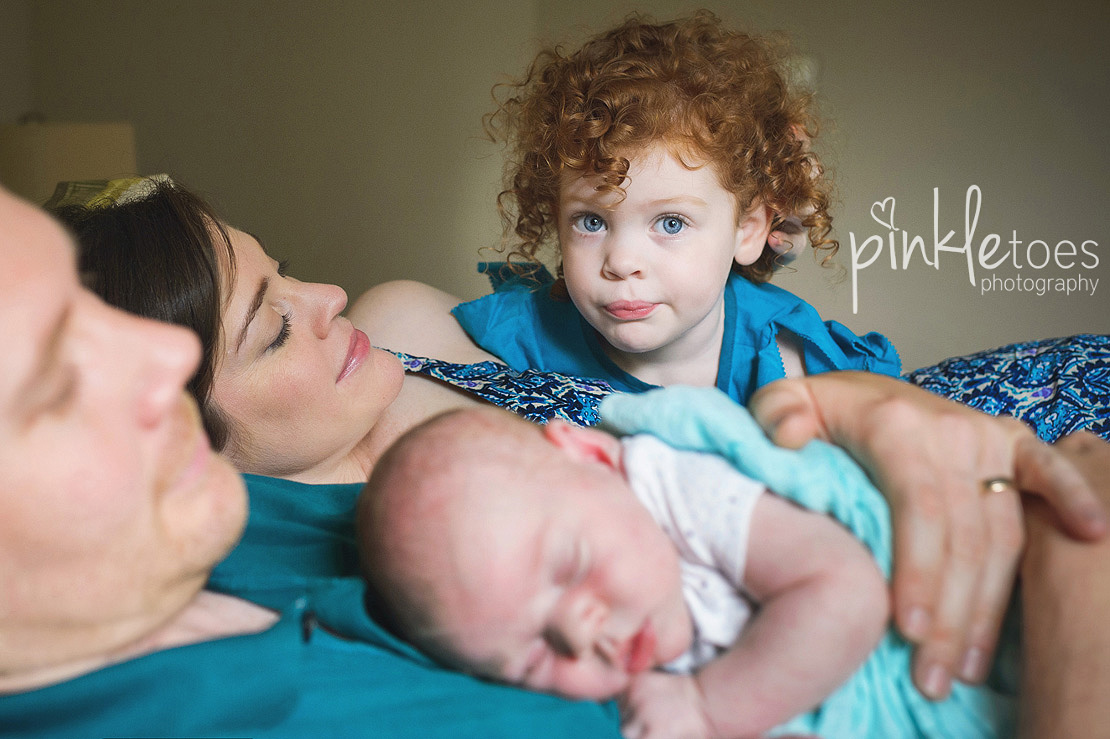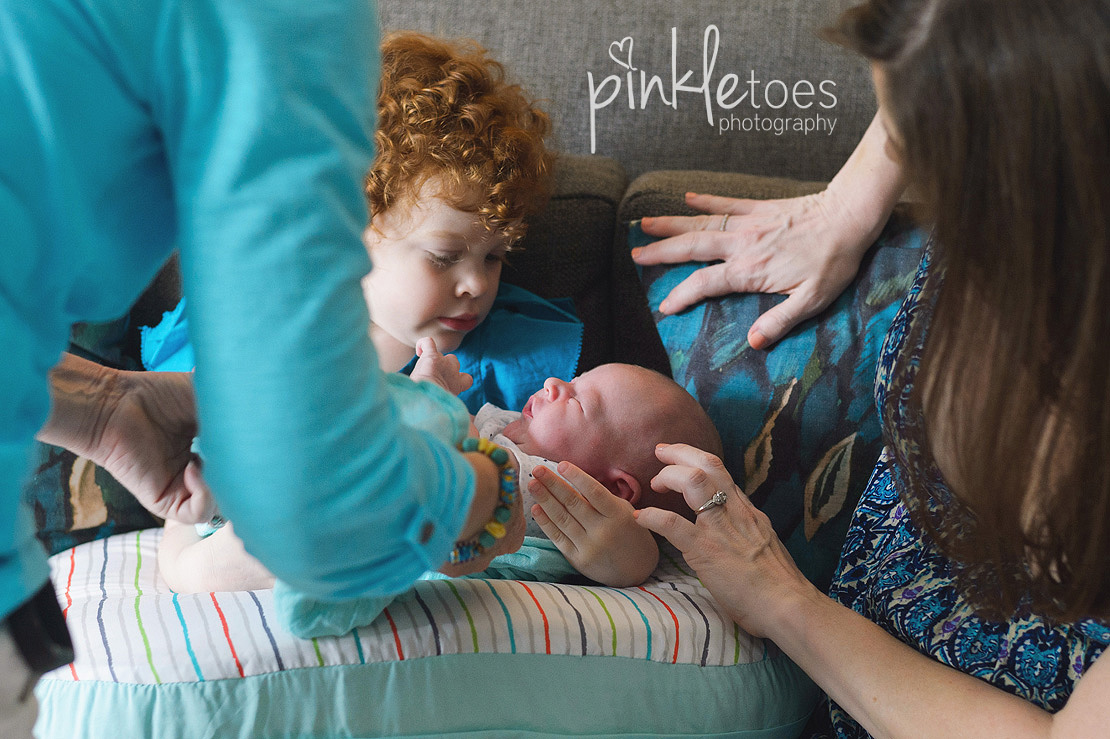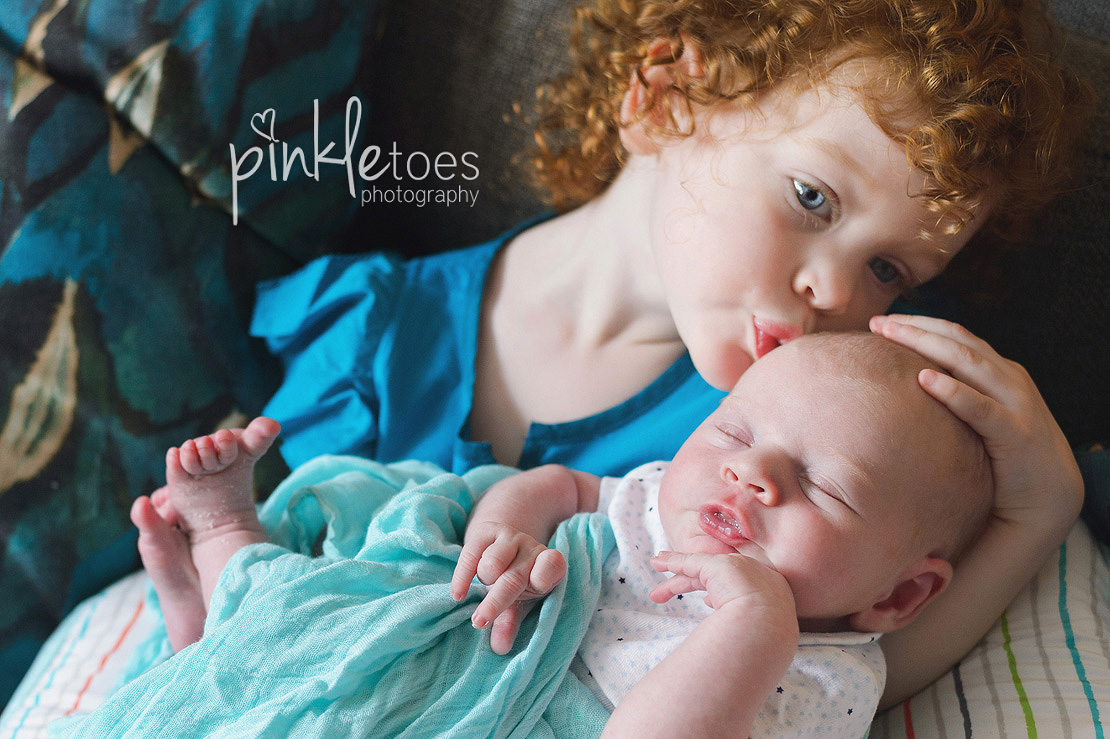 I mean, seriously?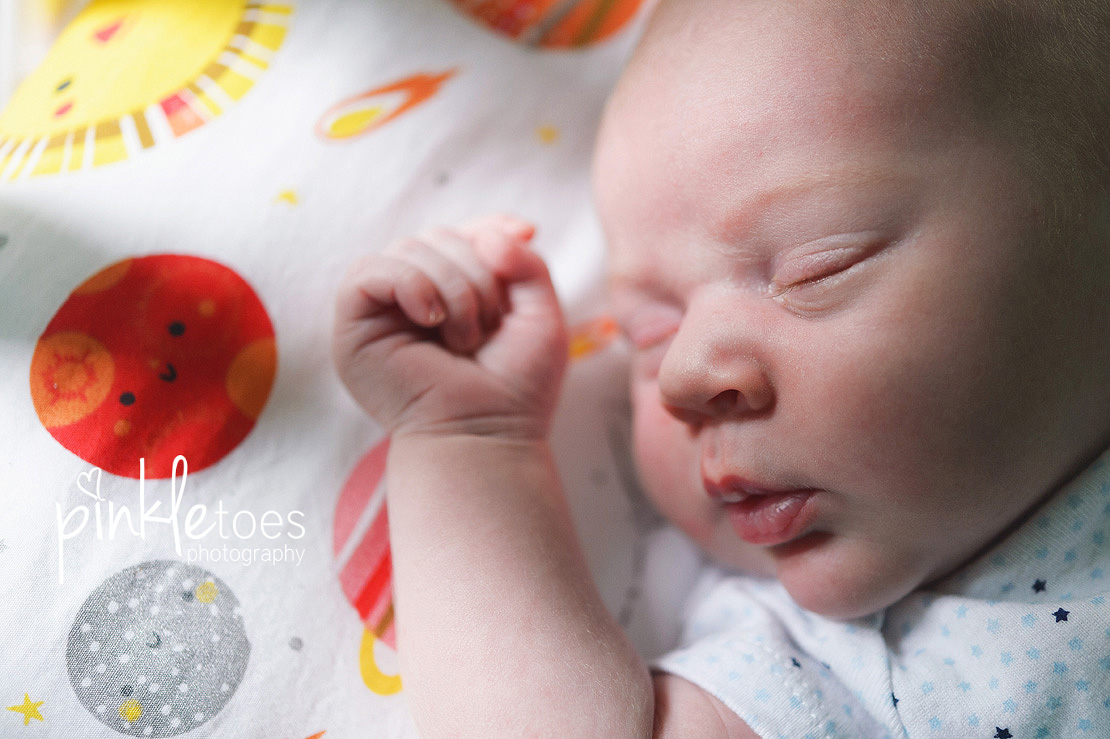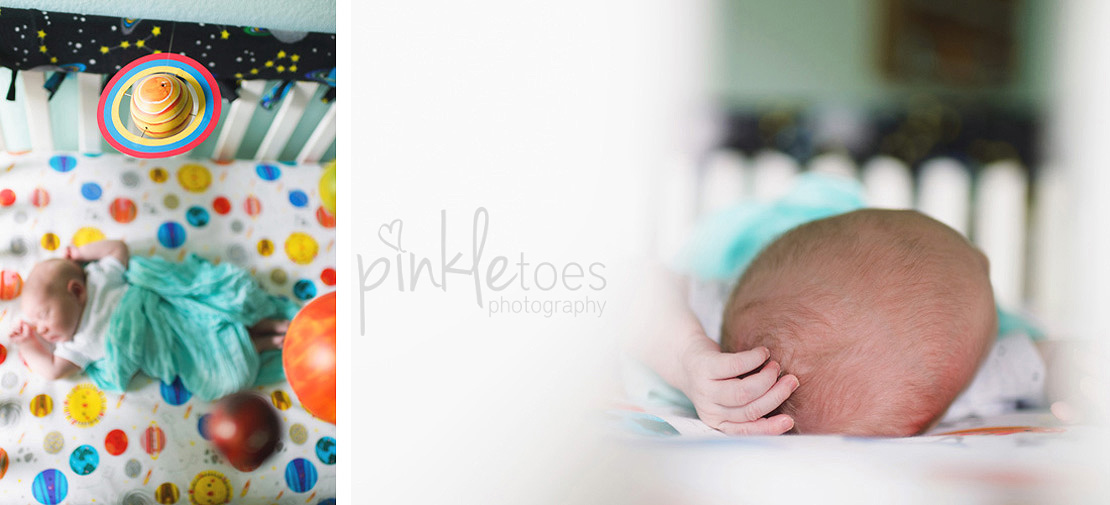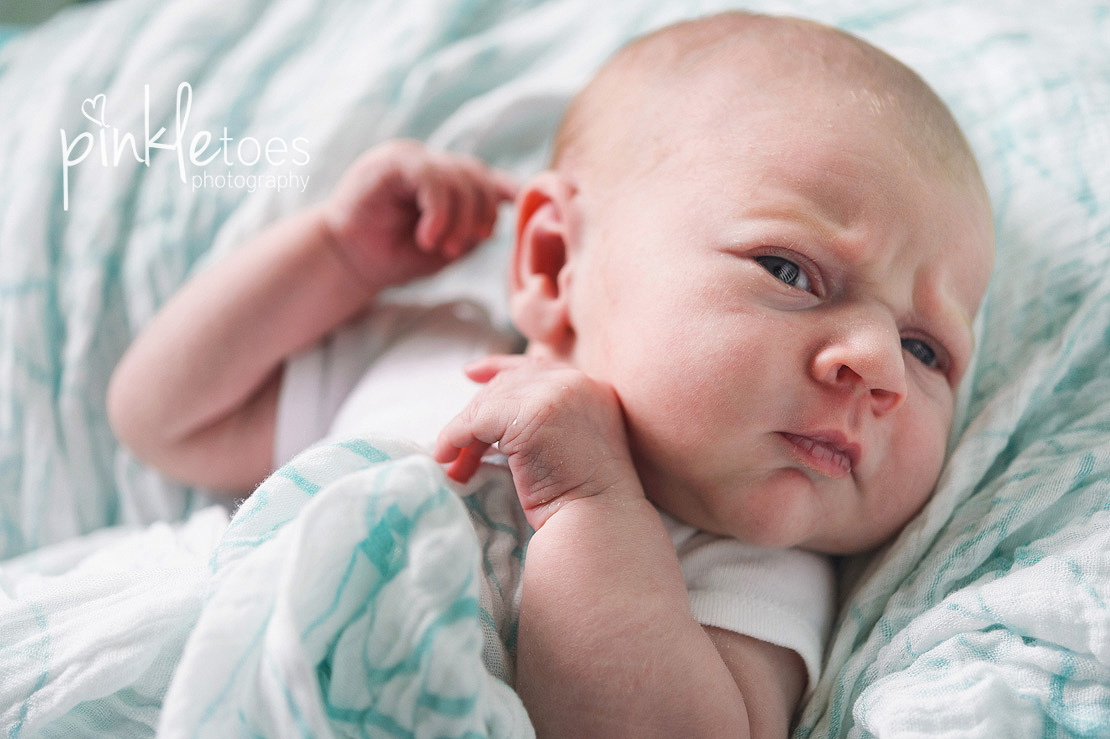 We had to work hard to wake him.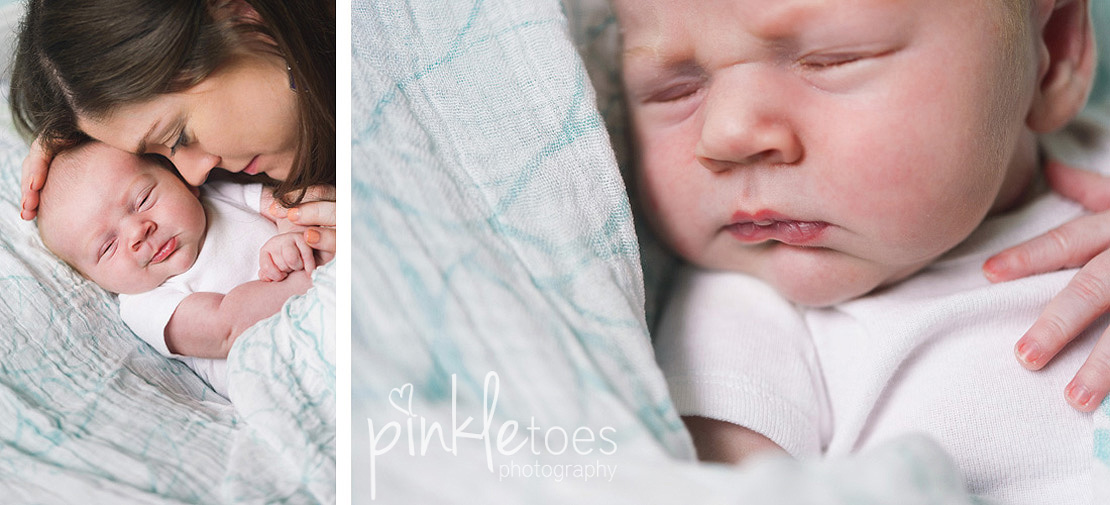 And to try to keep him awake ;-).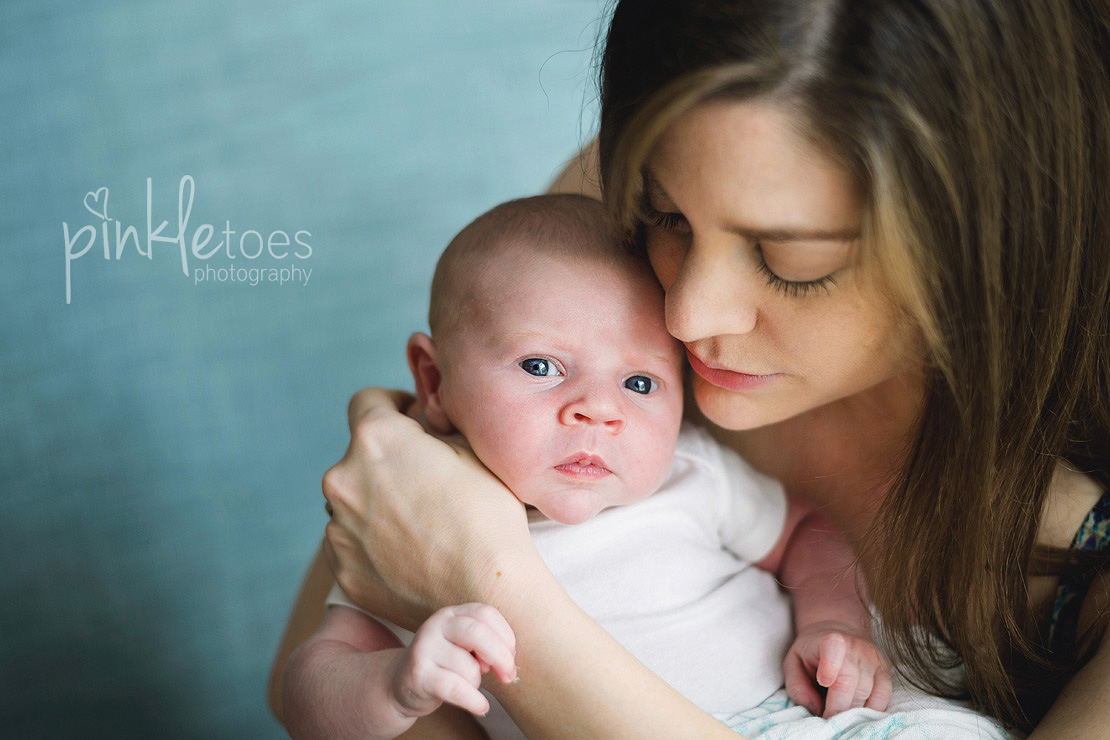 But I think our persistence paid off with the very last image of the session right up there.