Well this one will definitely go down in Pinkle Toes session history as the coolest spot EVER. I will admit when I first heard the idea, I was a bit skeptical. I just couldn't envision two small kiddos in a giant stadium. But then I thought, "Two small kiddos in a giant stadium? That's AWESOME!" When we first got there, we had to kill a bit of time to wait for the players to finish up with their practice. We had a nice time hanging out on the grounds, but the kids–wait, who am I kidding?–we ALL were dying to get out on the field. It was everything we could have possibly imagined and then some. Wow! What an experience for these little ones! (Did you see my personal fav?) And before anyone asks if we can do their session here, let's just say we had some special hook ups

for this one, okie dokie?
Unbeknownst to me, their auntie was doing a little behind-the-scenes work while I was rolling around on the field: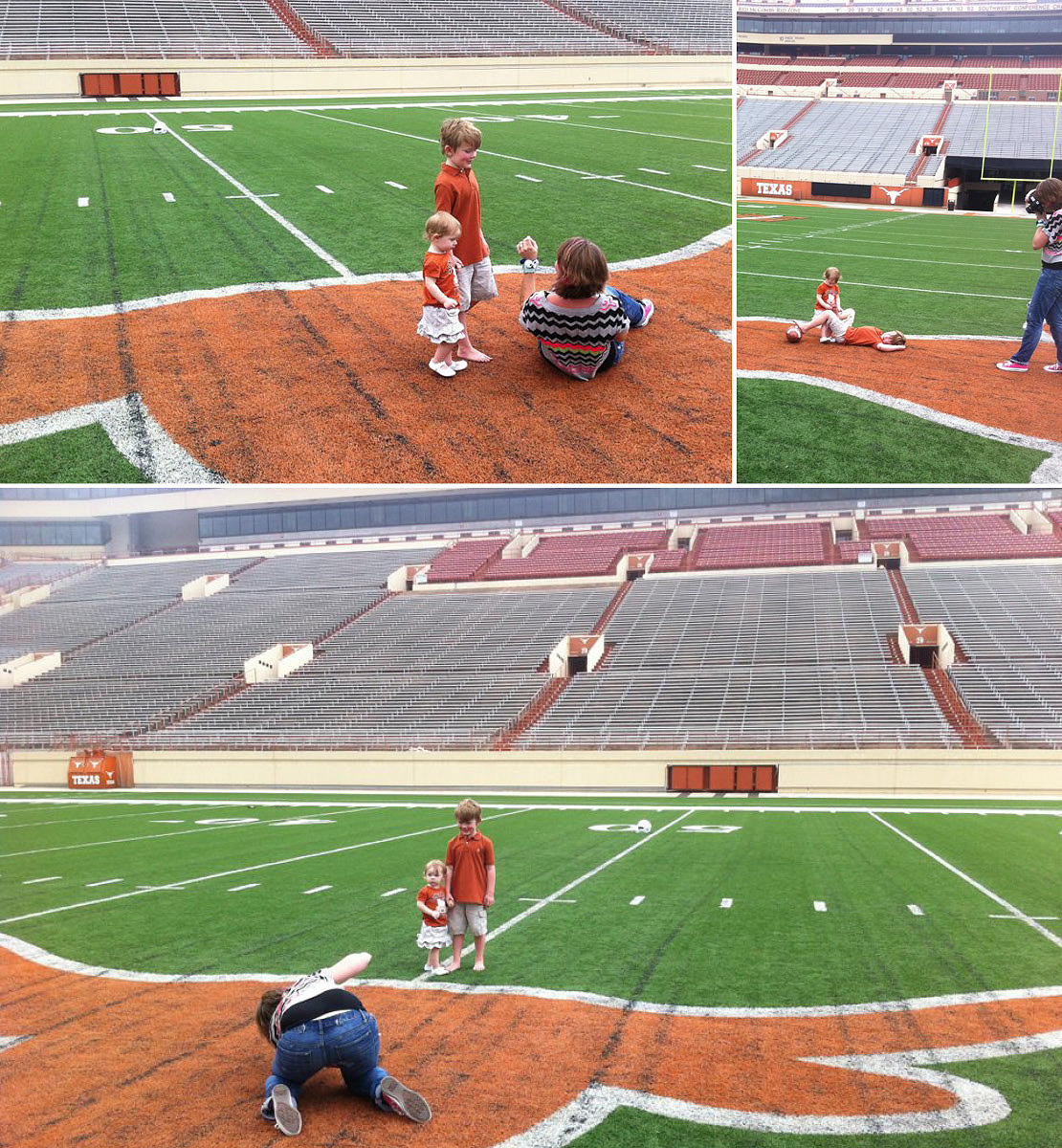 Oh, yes. BEHIND the scenes, indeed

.