I am almost 100% certain you all remember "Miss Jolie-Pitt". Well, she and her hubby had their baby boy and I think he's pretty darned adorable!!! I have to say that it's not right for a new mommy to look that beautiful so soon and the sock monkey hat is TDF! And it's tough to resist the temptation to curl right up next to them when they're all snuggled up like that in that deep, peaceful baby slumber.
Oh, yes, must share this quick snapshot of Mr. Domestic while we were setting up for the shoot: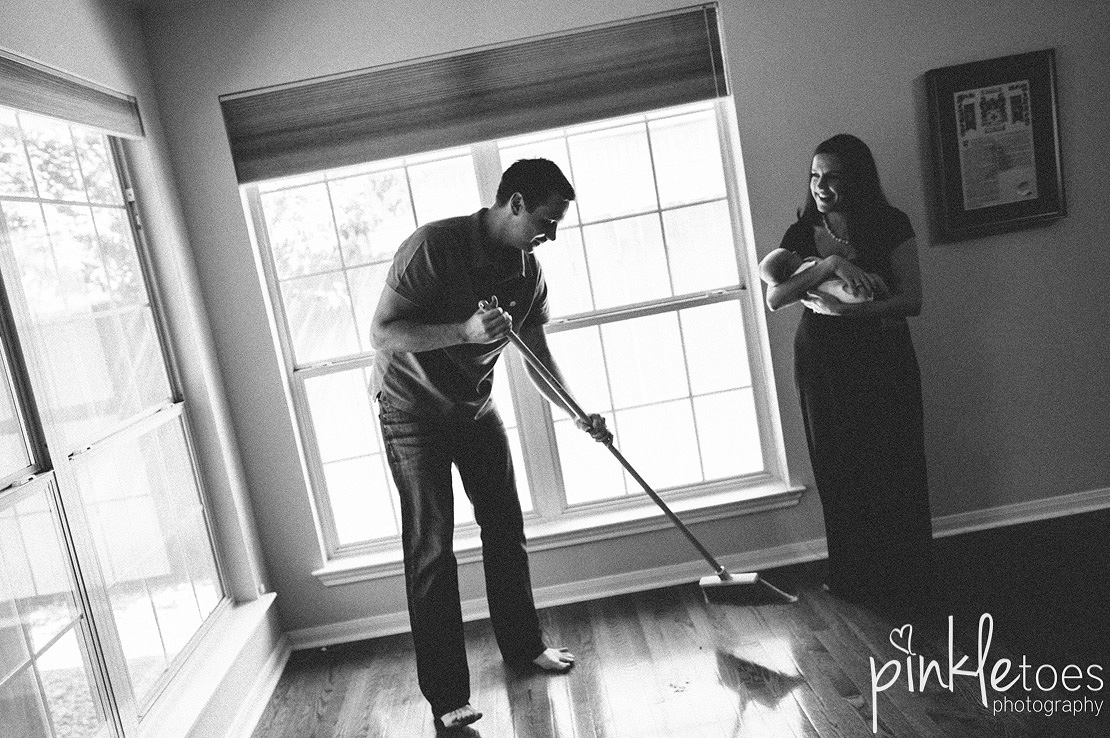 Yup. I'd say that's pretty close to perfect in my book, LOL!