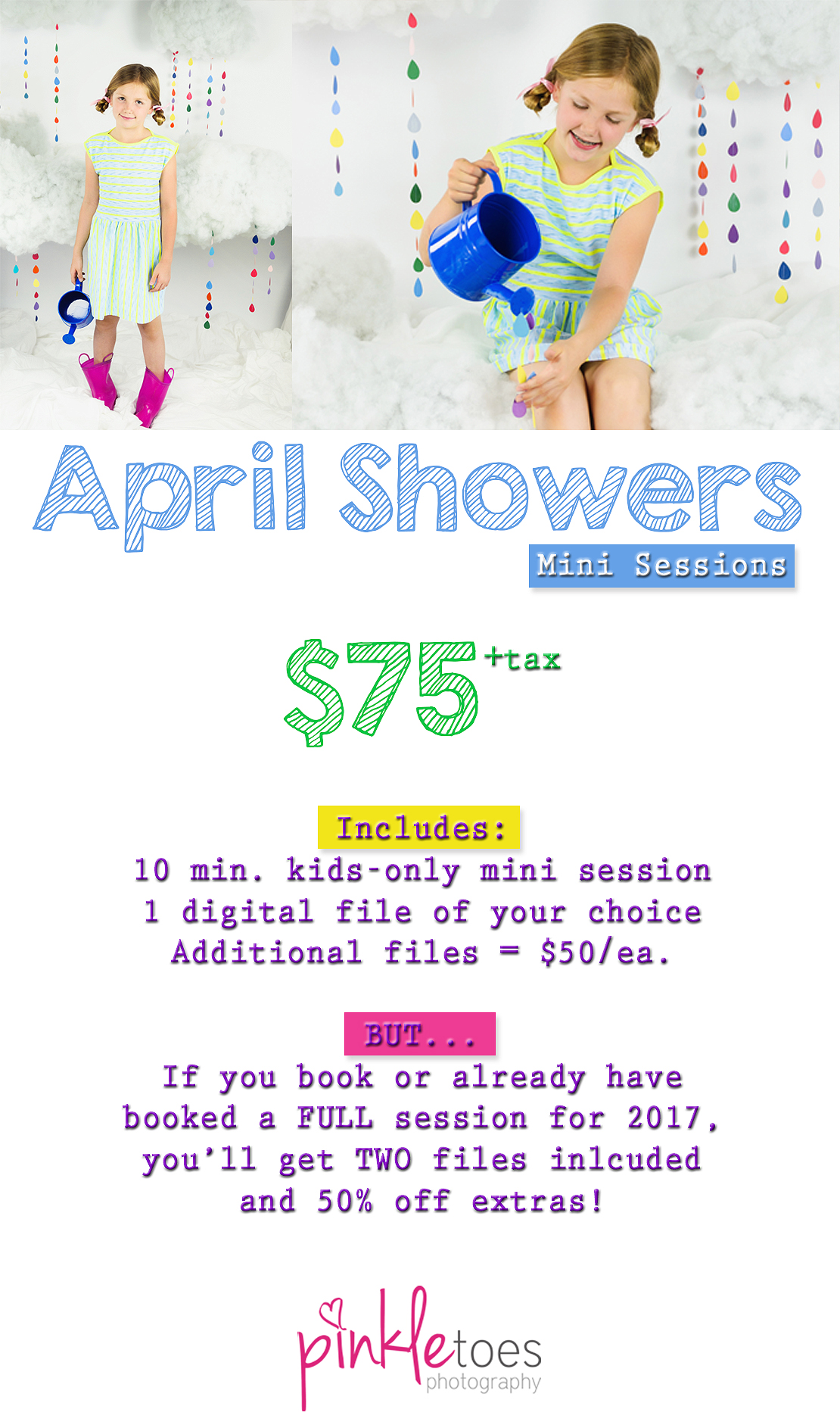 April 21-23 & 28-30 at the Pinkle Toes Studio
Upon booking, I will get in touch so you can select your session date and time. If none of these dates will work for you, but you really wanted your child(ren) to play, contact me anyway and we'll see if we can figure something else out. Selected/purchased images will be emailed to you within a few days after the session! (See additional details below).
Mini sessions are kids-only…no exceptions.
Session fee covers children in the same family (siblings only); we cannot combine sessions with other families.
If you would like to look into booking a full session for 2017 to get the special mini session perks, I will send you the session information.
Sorry, but if you have moved a session originally scheduled prior to 2017, the special perks do not apply.
Due to the nature of these sessions, fees are non-refundable.