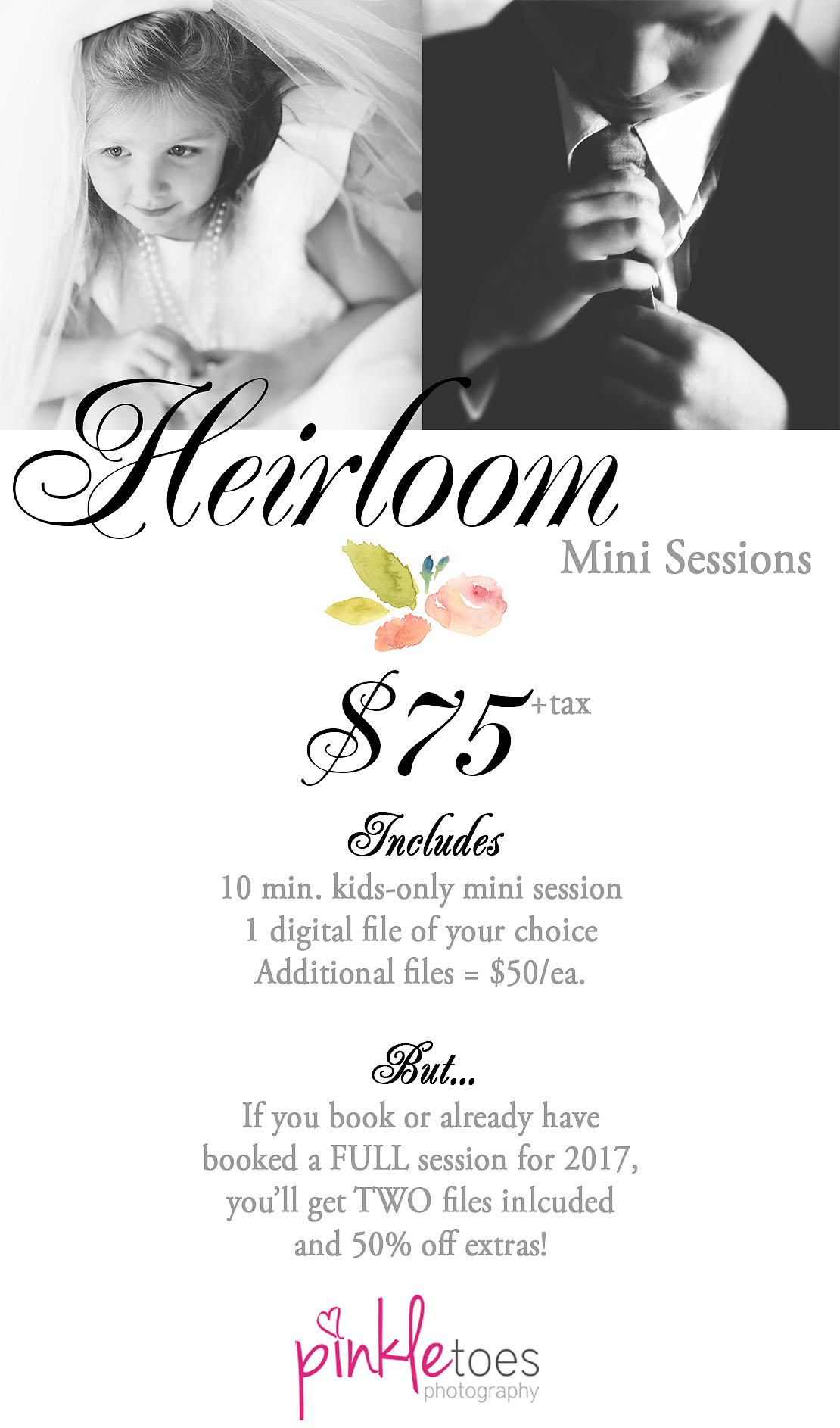 May 26-28, 2017 at the Pinkle Toes Studio
I am *really* excited about this round of mini sessions because I've been wanting to do something like this for years! This is your opportunity to have your child photographed in your wedding dress or wedding tux or other fancy clothes to create heirloom-quality images to share on their own wedding day or other special occasion. We have ideas for children of all ages (even infants). Oh, and if you don't have wedding clothes on hand, no worries! I will have a trunk of goodies including a veil, pearls, gloves, dress hats, tuxedo/suit jackets and ties for your child to play dress up in at the studio.  Our amazing set designer, Julie, is working on some extra special magic to add extra elegant touches to inspire us in the studio! I can't wait to sneak peek more of her work!
Book quickly as these sessions are going to fill up quickly.