Archive for 'Pinkle Toes Studio'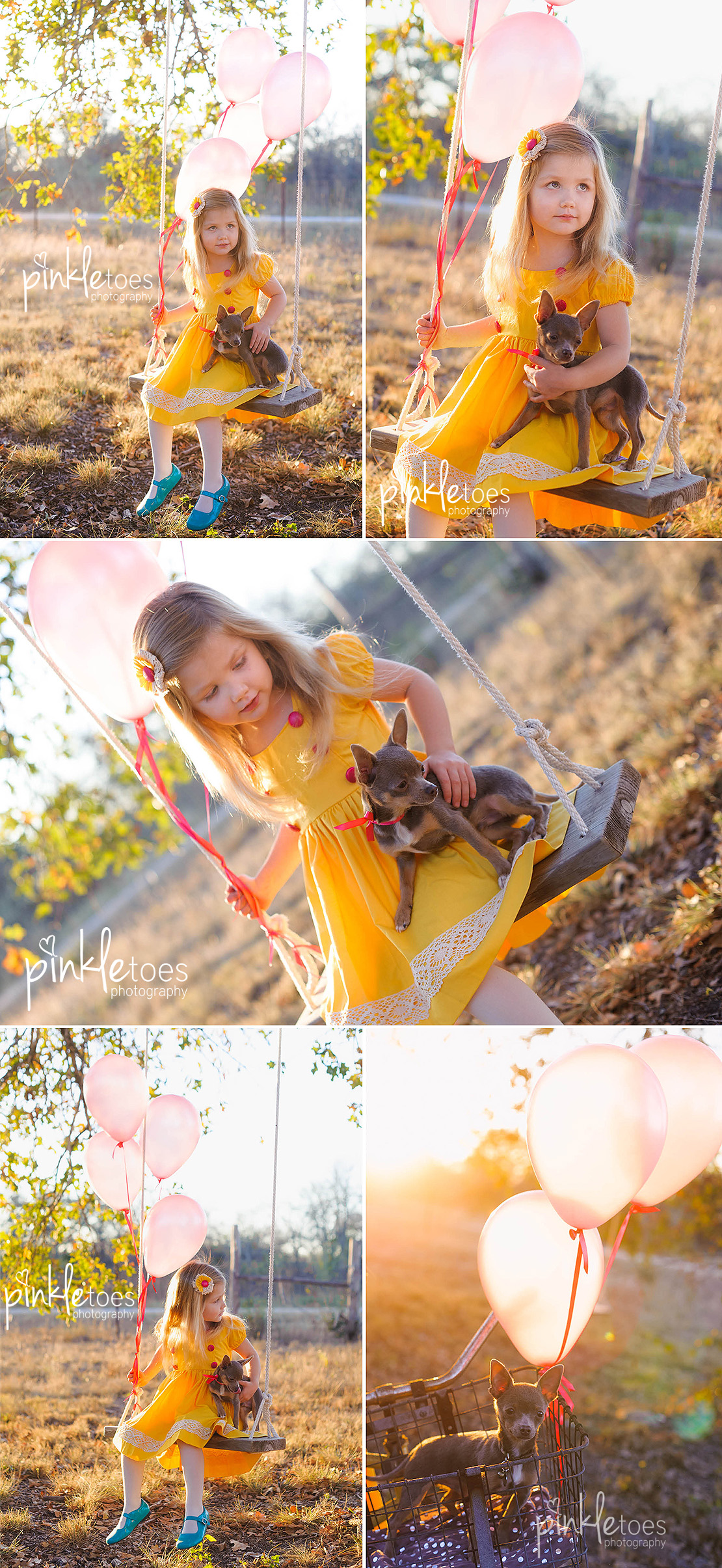 I was chatting with some photog friends today about sessions gone wrong. You see, I had big plans for a special Valentine's Day image with all three of my kiddos, but because of all of the struggle and fighting it took to get there, I just can't look at the pictures without thinking about how miserable our shoot was. Instead, I posted THIS ONE for today because it was more authentic and in the moment and not forced. I don't understand why it's so hard for me to photograph my kids together. Individually, I'm good, but the three of them together and it just ends up with me being a manic maniac and my kids in tears. I don't like that. I don't want them to hate the camera.
Time and time again, I remember that the best images are usually the ones that are unplanned (like the one from this morning), but it is my nature to plan. A lot. To a fault. And when things don't fall in line with my plan, I shut down. When you have three children, you *do* have to plan. Someday, I hope I will learn to plan enough and at the same time, be flexible enough with my own kiddos to adapt. I can do that with my clients. I do it ALL the time with my clients. I preach about it over and over again at my workshops. And yet, I can't apply it to myself. I started to go down memory lane of all of my personal photo shoots gone wrong (this one in particular comes to mind) and I suppose I'm thankful for those images, too. But I don't know…I just wish it wasn't such an ORDEAL whenever we try to do a shoot.
All this leads up to these images that follow up to her four year photo session. I had big plans for the shoot. In my head. But unfortunately, her birthday falls in line with holiday season…the busiest time of year for family photographers. It had been nagging in the back of my mind for weeks, "I have to get those 4 year pics taken! I have to make time for that! I have to have the perfect dress! The perfect shoes! Must have 4 balloons! I need NO rain and beautiful light!" Etc, etc, etc. There were other things going on, too…I was trying to get ready for the Holiday Mini Sessions, my grandmother was very sick, and we were very worried about why my husband's brother had become so suddenly ill.  My mom (AKA MeeMaw) was in town to help out and I was spilling out all of my worries to her. She listened patiently, like she always does, and she said, "Let's just go do her shoot right now. Why not? Let's just do it." But I wasn't ready. I hadn't finished planning. Where would we shoot? I was planning to drive out to this wall downtown, but even if we left right away, we would never make it before sunset. This would be a disaster!
It turned out to be a beautiful evening with my mom, my baby girl, MeeMaw's pup, and a delicious golden sunset right here in our yard. It was all of 15 minutes. Tear free. And some of my favorite images of my little girl perfectly captured at four. I needed to go back and look at these images tonight. These were taken just days before the holiday season turned into heartbreak for all of us. It was pure joy. It was time spent with my mom. It was perfectly unplanned. It is a nice reminder to me today. Just let go, Michele. Let go and enjoy these moments enough to capture them how they deserved to be captured.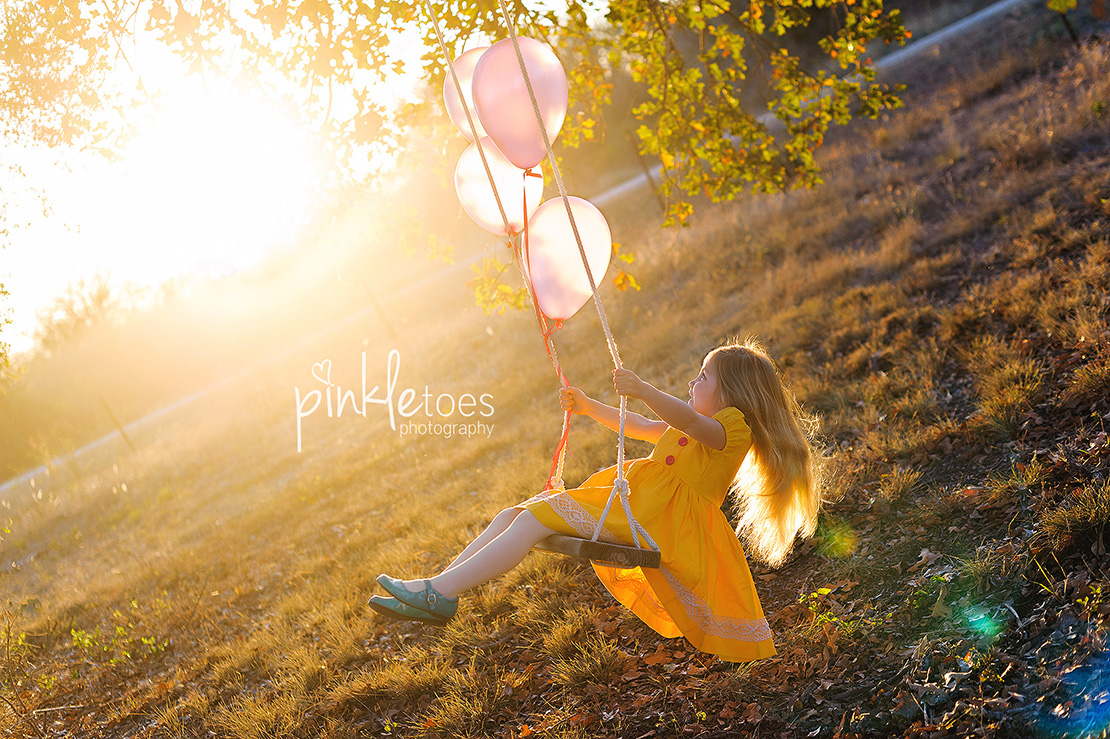 She turned four on Monday. Four. Just one year from five. Wasn't she just three? And now she's four. She has such a strong personality and still so very girlie. We have many more fights than ever before…strangely enough, they're usually over brushing her hair (she doesn't want to cut it, but she doesn't want me to brush it either) and the outfits she puts together. She actually has excellent taste and I quite enjoy watching how deliberate she is in everything she does. She's playing more pretend now (my boys never really did that) and it's nice when I get the opportunity to sit back and quietly spy on her imagination in action. She LOVES to talk about her boyfriendS (oh, dear me) and she is really good at keeping up with her brothers. That girl can match them in a fight any day–she's cute, but she's tough as nails when it comes to that. She still snuggles with her pink "dat" and she still sucks her thumb, though she is desperately trying to break that habit. She could read stories all day long and I wish I had more time to do that with her every day. But I do still tuck her in every night and every night, she manages to sneak into bed with us or her brothers. I love that she was born in November and right around Thanksgiving…I will always be so very thankful for her.
Every year, we do a birthday photo shoot adding a balloon. I'm hoping to continue this tradition until she's 10, if she'll let me. We had big plans of going into downtown Austin for this year's image, but with the holiday season in FULL swing for me, I didn't think that was going to happen until after Christmas. Thanks to the encouragement of my mom (who is in town helping me with the holiday minis this weekend), we managed to pull off a quick, but perfect little photo session tonight. Everything just came together and we didn't even have to drive downtown. Thank you, Mom! I'll have to share a pic of the birthday canvases on my wall 1-4 when year 4 comes in.
[P.S. This dress was made by my photog friend, Chantal, with Whimsy and Style Clothing. Her daughter wore this same kind of dress to their session earlier this year and I fell in love it with. Thank you, Chantal, for this beautiful, perfect creation!!!]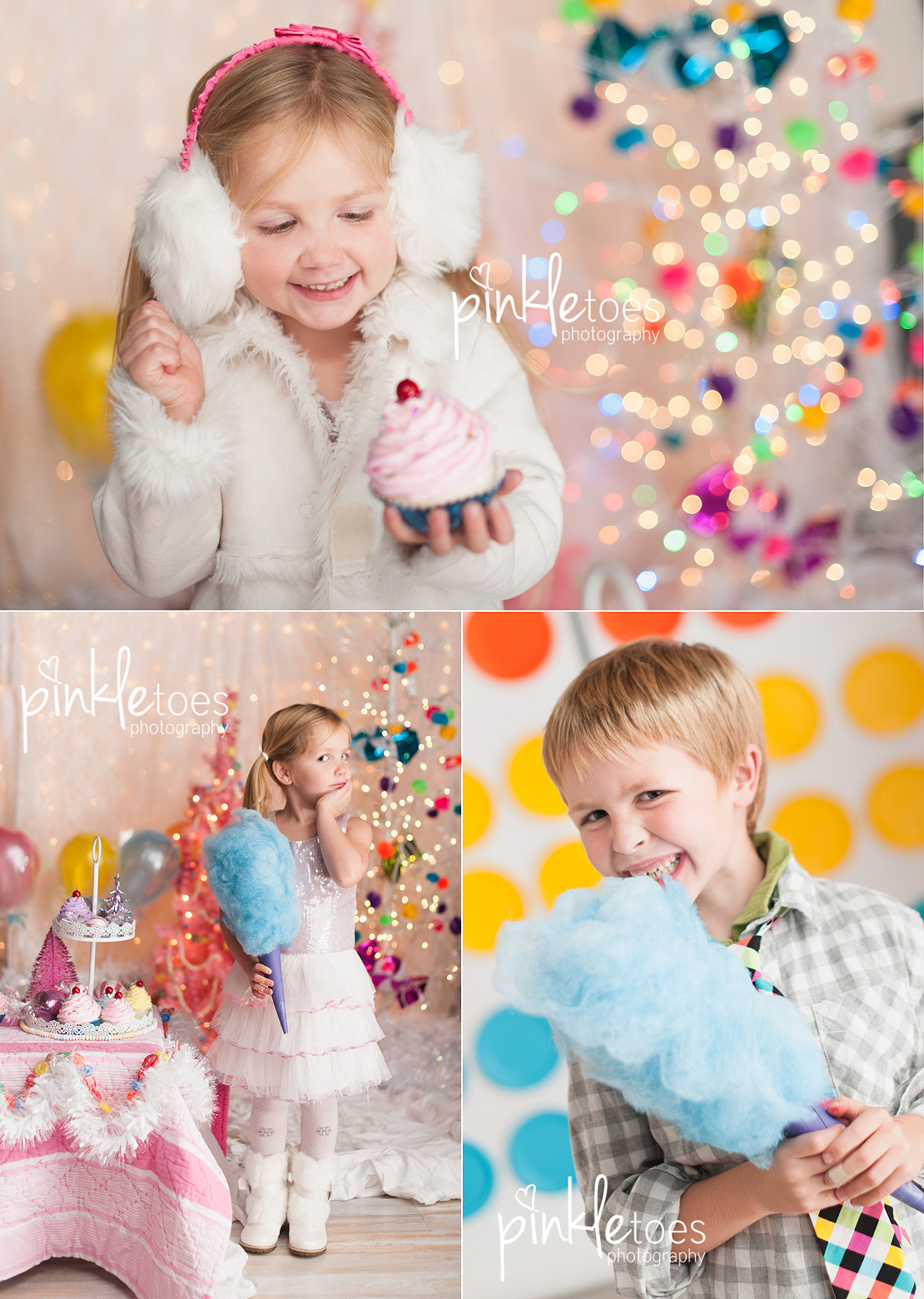 I am SO excited to have partnered up with Gro Boutique to bring back the 2nd Annual Pinkle Toes Holiday Mini Sessions! This year's theme is Candy Land and I've been working day and night to pull together this magical, sweet set. The *only* way to score one of these FREE exclusive kids-only mini sessions is by booking a full session for 2013. I just announced these a few days ago and the openings are already more than half full, so don't wait around.  And yes, if you bring in an unwrapped toy/gift to your mini, you'll receive a special surprise ;-0. Please contact me ASAP to get the full details.

…because believe me, it's not been very quiet over here at all over the past week and a half. In between the launch of the 2013 photographer workshops and mentorships, a mad rush of newborn, maternity, and family sessions, a hurt knee, a birth on Sunday followed by a super duper fast birth on Tuesday, and my dear mommy moving away

, my universe has been a little out of sorts. Honestly, I'm not quite sure what day it is today. But, I'm finally back at my desk today and proofing like a mad woman. It feels nice to be hanging out in my office again for a change and I've quite enjoyed going back and reliving these sessions as I proof them. This session in particular reminds me of the hour-long conversation we all had after we finished shooting, talking all things birth and nursing and what it's like to have more than one child. The times I spend with my clients behind the camera are amazing, but the memories that stick with me come from the times when we can put the camera down and just hang out. You guys…I just can't wait to meet your new baby girl…I know she's going to be beautiful and oh-so-loved by her big brother!

I met Jackie about a year ago at Barb's amazing workshop and learned that Jackie lived just down the road from me (which is rare because I'm in the boonies!!!). Love Jackie's work, too!! So glad she was willing to come out for some underwater play before her sweet baby girl was born! (One on dry land HERE and my personal underwater fav HERE.)
Speaking of workshops, did you see my announcement on Facebook? I'm considering starting professional photographer workshops back in 2013!! I'm incredibly excited about the potential plans (which may include me traveling for the first time–eeep!). To make sure you're among the first to know the details, fill out the "let me know" link on THIS page!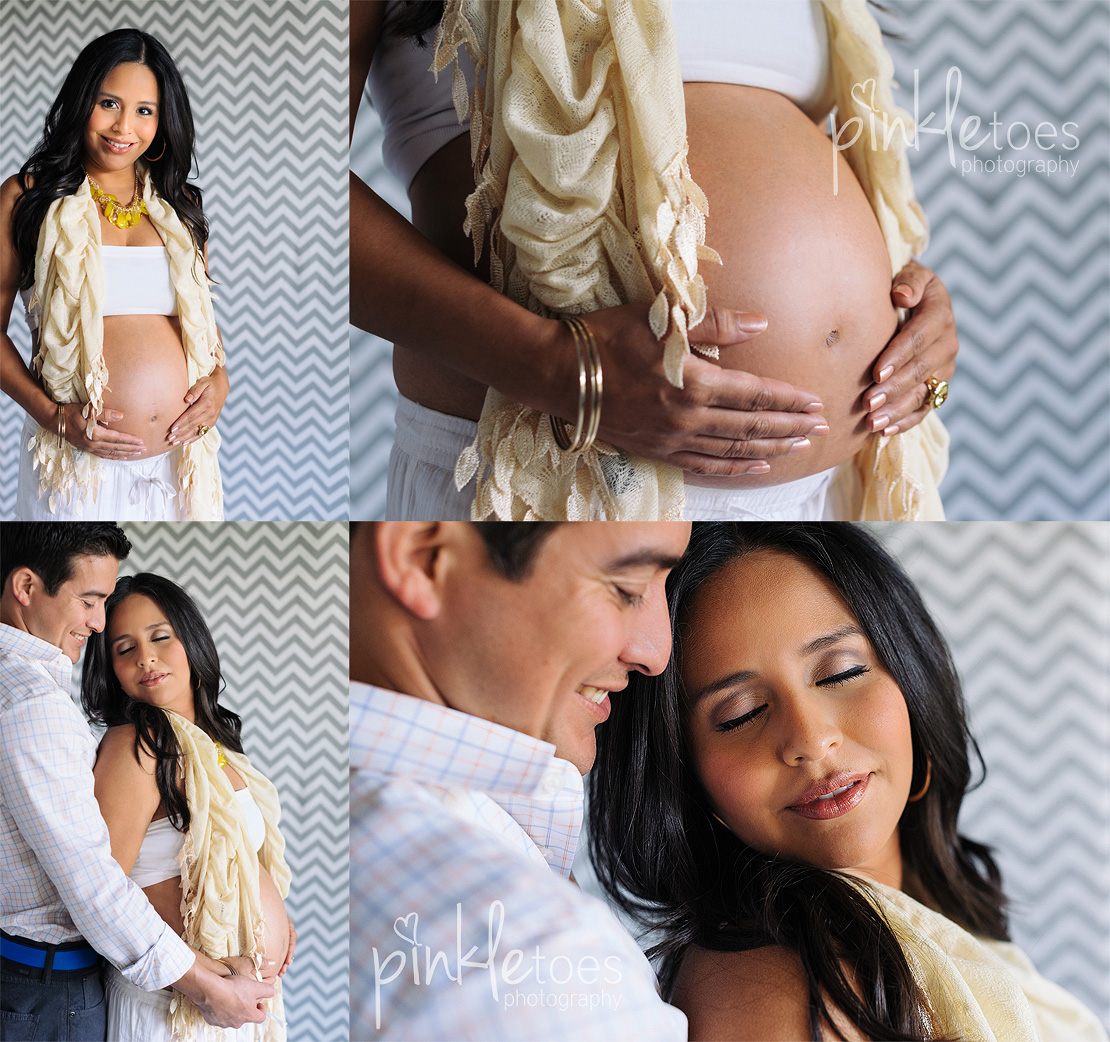 We started out inside…

…on dry land. And these two (three) are beautiful. So beautiful together. But the real fun came when we took it underwater…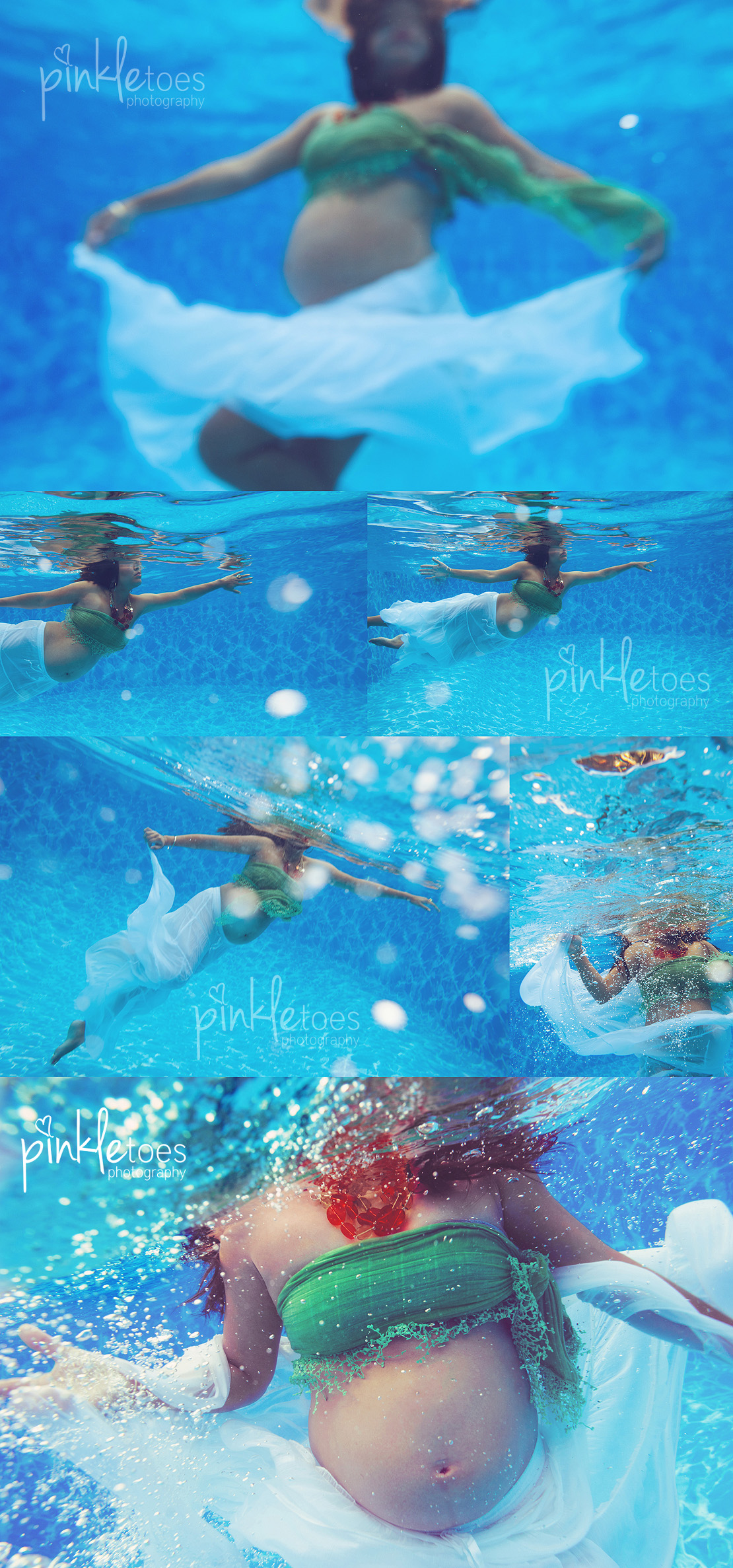 Underwater photography is extremely challenging, but I LOVE the freedom of creation it allows…unusual compostions and happy mistakes. I definitely look forward to more underwater shoots…clients if you have session coming up with me in the next few weeks (well…except newborns

or if you're thinking about booking one for next summer, consider some underwater work…especially if you have a pool (or access to one). We could do something very cool and unusual for you!!!
G & K…it was SO great to see you guys again and I am just thrilled for you guys. Can't wait to meet baby brother this fall!

I feel like this family is my family. We've been working together since before big sis was even born. I remember each session vividly. Baby sister's newborn session, however, has been my fav so far. It was so relaxed. Mom and dad have settled into parenthood so gracefully…with so much love. It just radiates in this family. It's obvious that mom and dad have been wonderful role models because big sis completely adores her little sister. (My personal fav from this newborn session is HERE).
Very soon after our photo session, big sis got very, very sick.  It broke my heart to read about her hospital stay…thinking about how her mommy must have felt caring for a newborn and worrying so much for her eldest daughter…thinking about how her daddy had to stay by her side in the hospital and keep everything together for his family. She is fully recovered now and they are finally all back together under one roof. I hope I know they are all very much cherishing their time together right now.
I never got a chance to blog their maternity session…a time before they even knew they were having another little girl (I envy families that can keep it a surprise until birth). Oh, this morning was soooooooo hot and muggy, but I'll take that beautiful light any day…

(My personal fav from their maternity session is HERE.)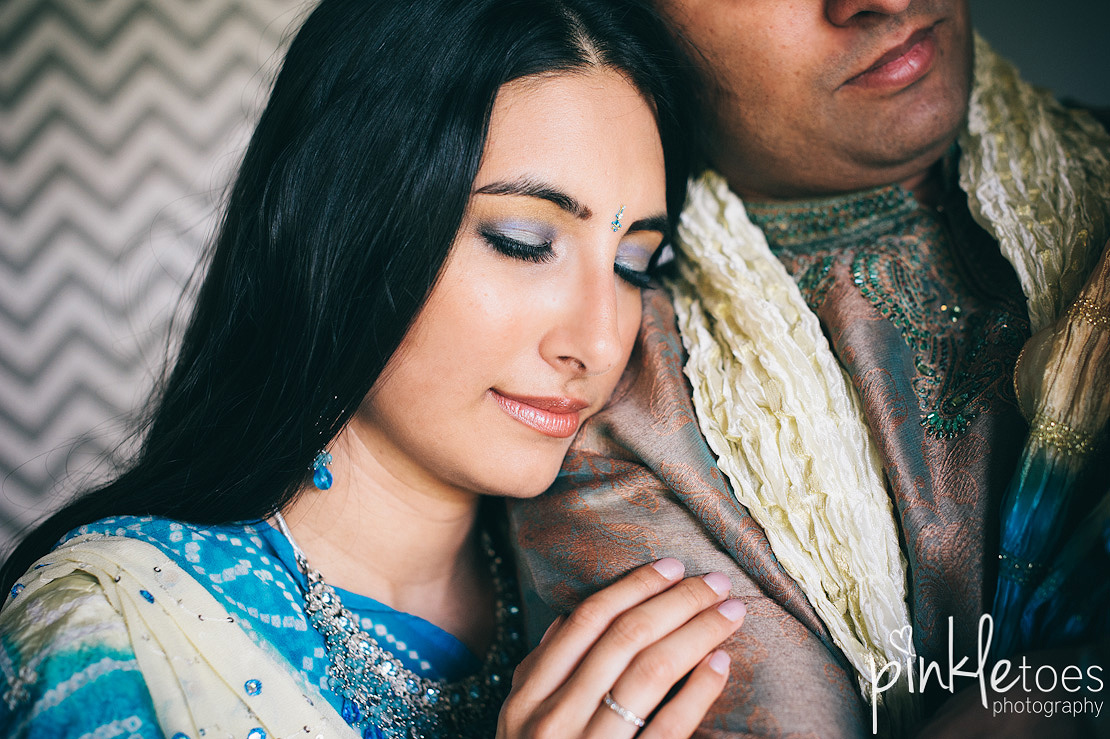 Love, love, loved that they wore this traditional dress for their baby boy's nine month session. LOVE!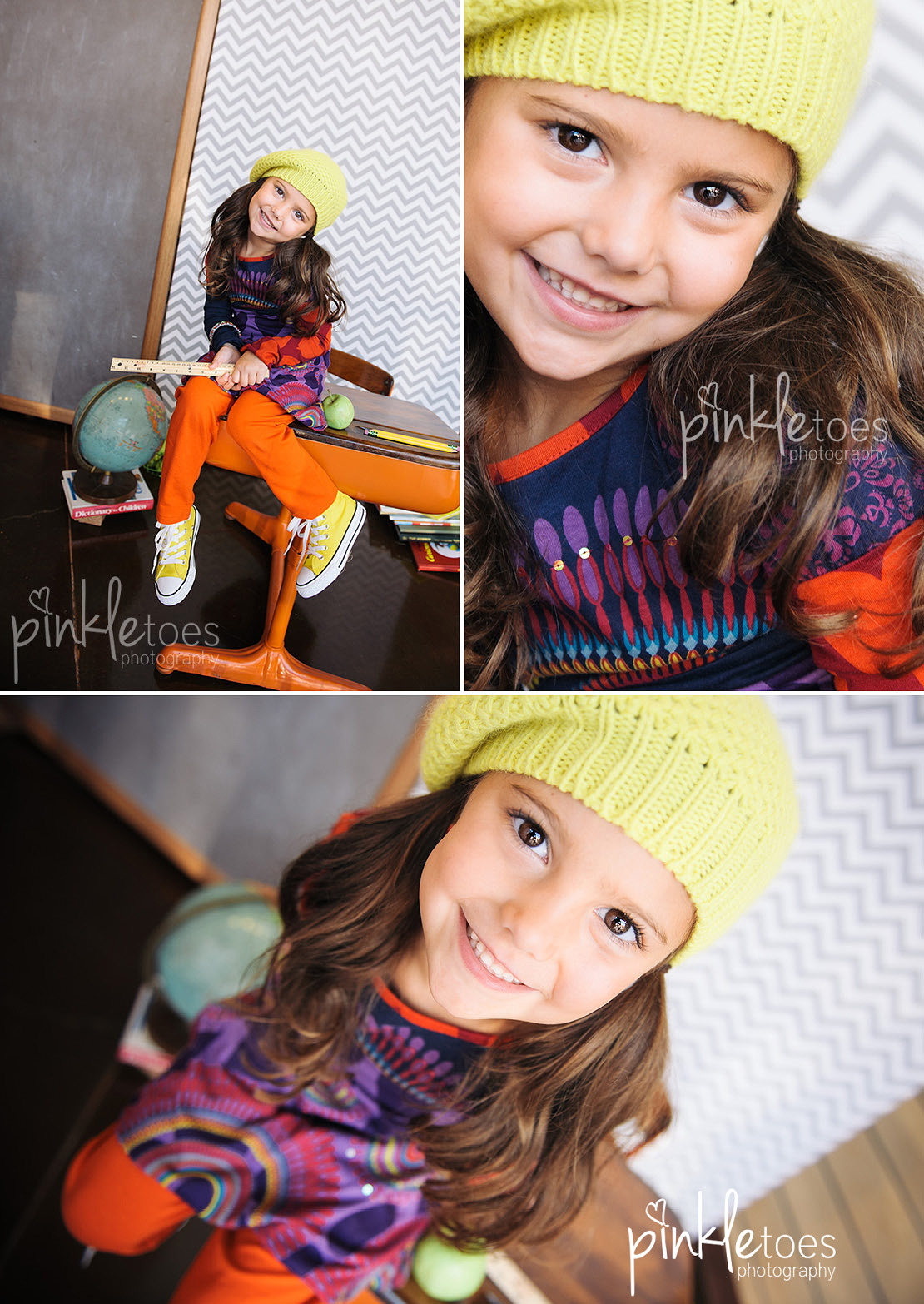 We went in early this morning to get all set up for the Back-to-School mini sessions at Gro tomorrow! If these are just the test shots, I'm pretty sure we are going to have a BLAST!!! For now, I'm off to the last round of the outdoor apple tree sessions tonight…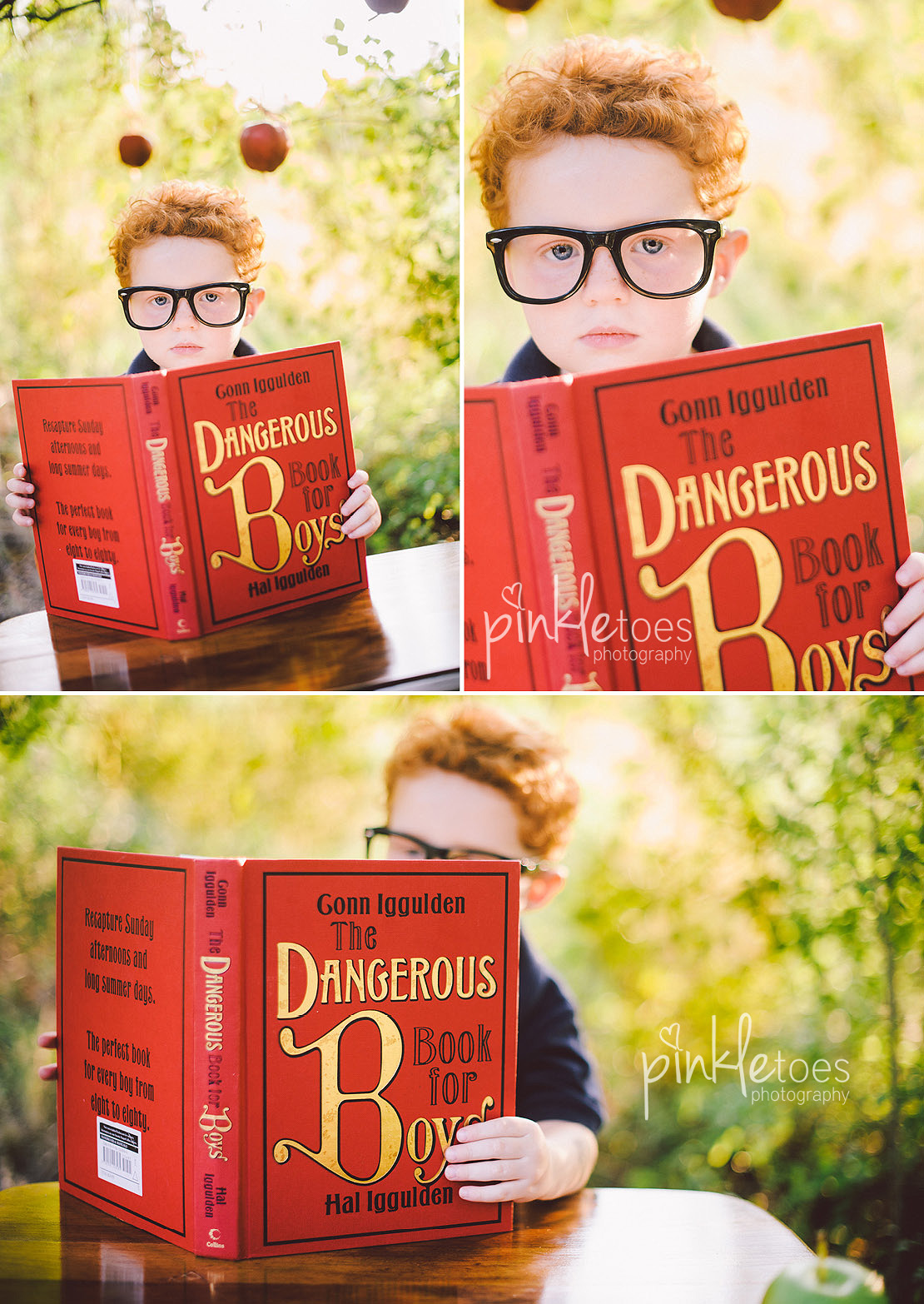 So I asked him if he wanted to take a look at this book. He said yes. And then, he very deliberately put on his reading glasses…all on his own…while his mommy and I tried to stifle our giggles. Seriously? Um yes.
We were *very* lucky to get a nice little break in the rain–just long enough to let us get through the past three days of Back-to-School Mini Sessions. And I have to admit, I pretty proud of our technology setup out here in the middle of the Texas wilderness while doing these shoots. I kinda feel like we've got our own Apple store going here (as in computers, but pun somewhat intended). However, all the technology in the world couldn't save us from two big downfalls of the downpours:
Mud. And lots of it. So much so, my van got stuck and had to be towed yesterday. Lovely.
Bugs. And lots of them. So much so, my legs look like one great big giant welt. Lovely.
But when you have light like this? Well, there's nothing a tow truck and some calamine can't fix